• Two-phase alarm that first brings you out of sleep, then lifts you back to consciousness.
• Customizable alarm tone, volume, and day of the week settings.
• High quality white noise machine and nature soundscapes.
• Updatable wellness content, including breathwork, sound baths, and guided meditation.
• Bluetooth speaker to enjoy your own music and other audio content.
• Adjustable nightlight provides a warm glow and scares away monsters.
• Sleep timer and blackout mode for your perfect sleeping environment.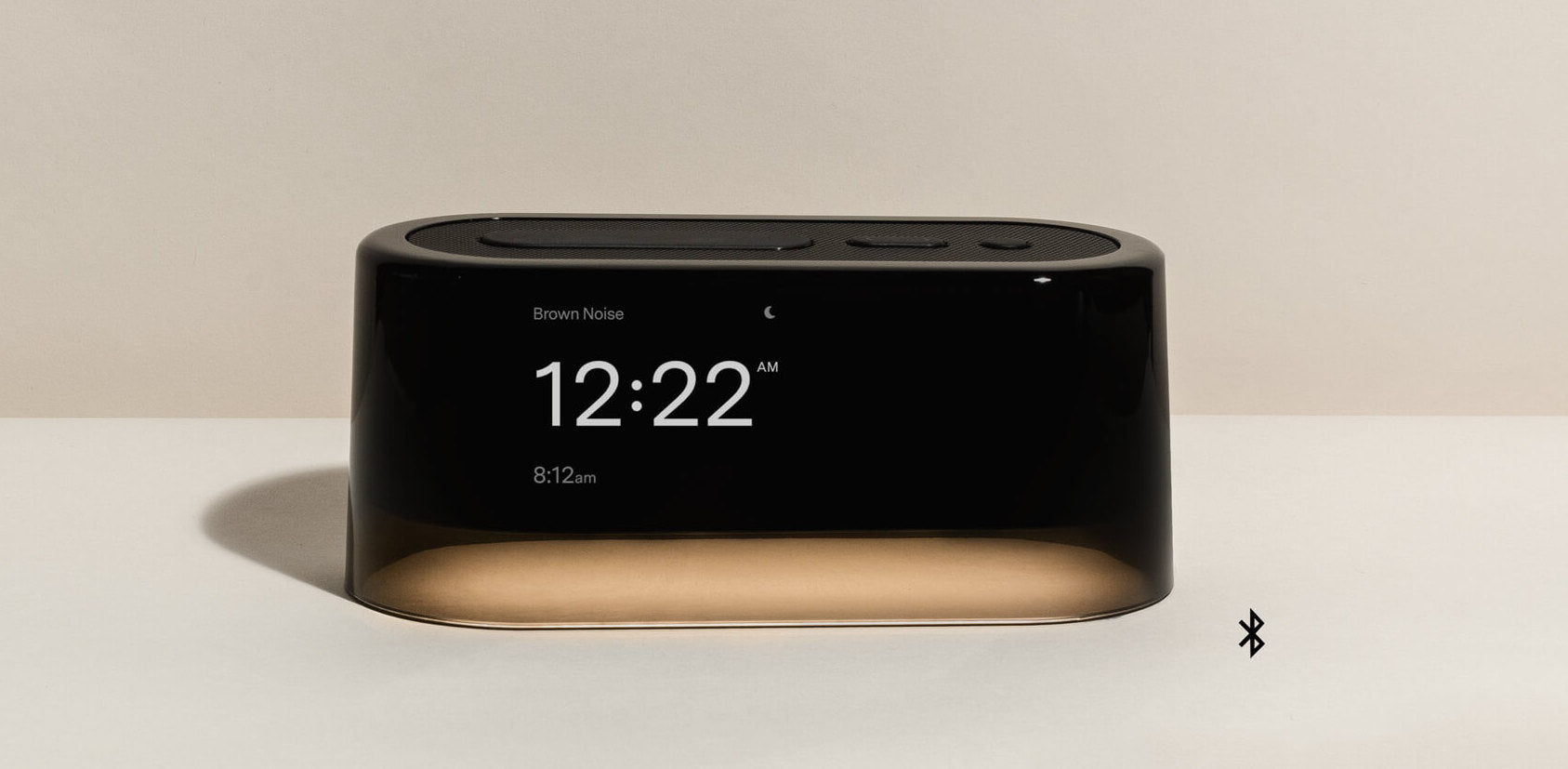 What is a Two-Phase Alarm, anyway?
According to science, our brains and bodies aren't designed to be shocked awake. Our Two-Phase alarm mimics your body's natural waking process—it wakes you up gradually, rather than jerking your brain out of sleep.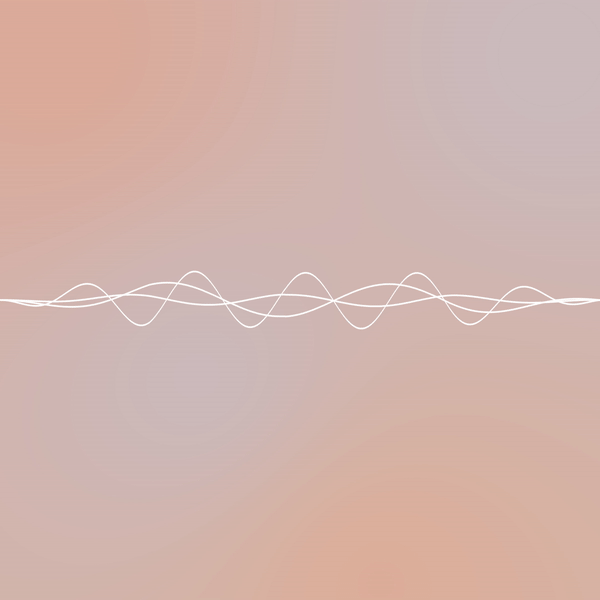 Phase 1:
Gently lulls you out of sleep with soft sounds, automatically fading after 30 seconds.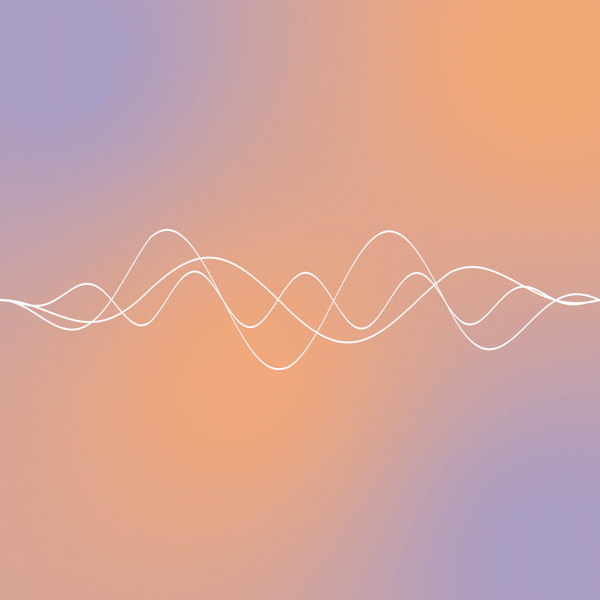 Phase 2:
Fully wakes you up 9 minutes later with energizing, melodic sounds.
Yes, the Loftie Clock is powered by an included USB-C cable and power adapter. The Loftie Clock does include a rechargeable back-up battery should the power go out, but for everyday use, it should be plugged in.
Yes, the Loftie Clock is a WiFi connected device and requires a 2.4 gHz connection.
You need to use the app for the initial setup of the Loftie Clock. After that, it is entirely up to you! All the features available on the app are accessible on the Loftie Clock as well, and we encourage you to put your smartphone away in the bedroom. The app is available on both iPhone and Android devices.
Yes! As new features and content are released, your Loftie Clock will be updated to include them, all that is required by you is a simple restart.
The Loftie Clock display is adjustable, and offers a full 'blackout mode' that completely turns off the display, helping you maintain a completely dark sleeping space if that's your preference.
While we hope you get better sleep immediately, we understand it can take a while to fully test the Loftie Clock's features and build sleep-changing habits. Loftie has a 30-day return policy with free return shipping, just make sure to save all your original packaging.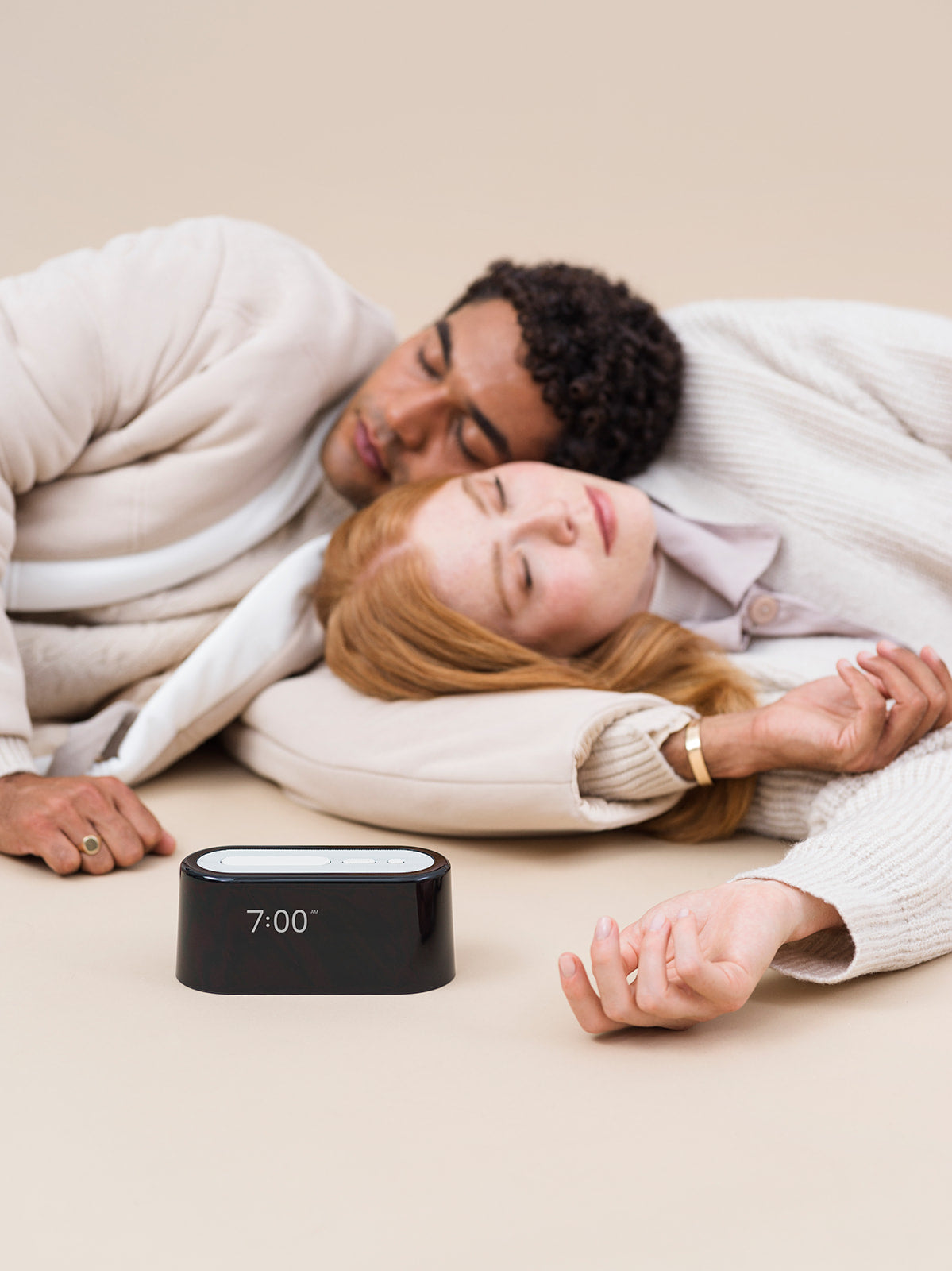 Go To Bed Relaxed
Breathwork
Sound Baths
Meditations
Stories
White Noise
Nature Sounds
Bluetooth Speaker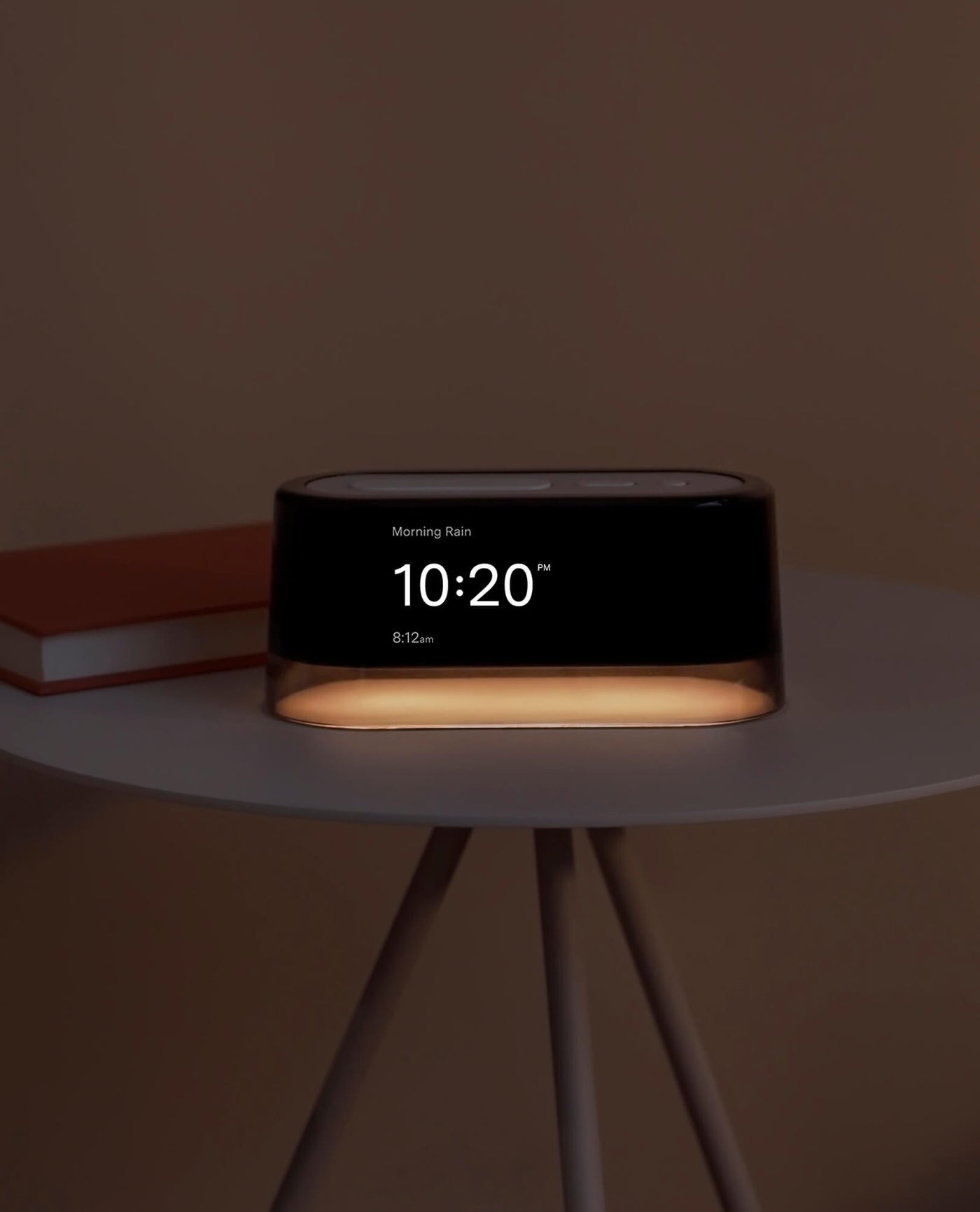 "Whether it's the night-light, the snooze button, or the sound of the alarm tones, every detail feels like it's been refined to reinforce a state of calm."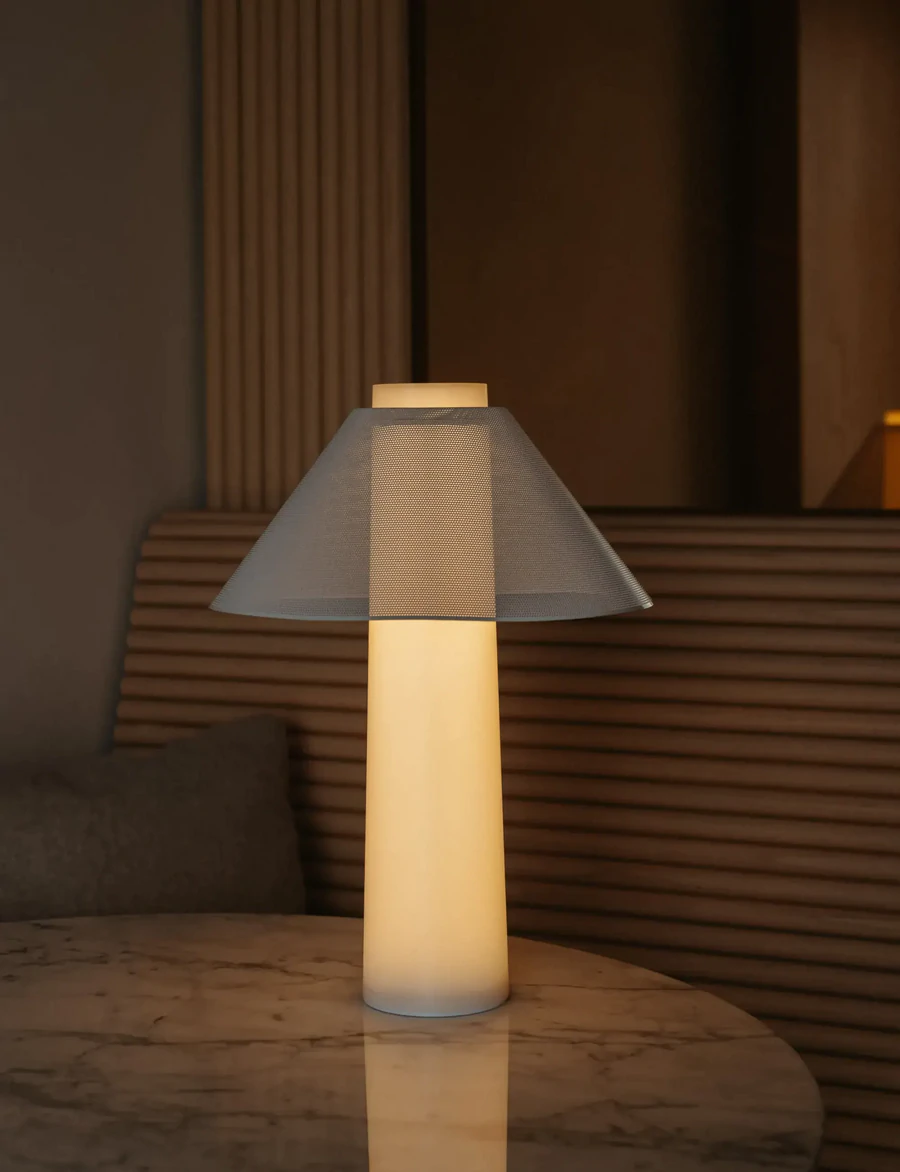 Newly Launched
Meet the Loftie Lamp
Wake to warm, colorful light gently traveling up the length of the lamp in a personal sunrise.
Signal bedtime with soft colors that gradually dim and descend into a calm glow.
Sleek, modern design that lights up a room whether it's on or not.
Easily adjust the color, tone, and brightness to match your mood or mode.