Open your eyes,
not your email.
Break up with your smartphone alarm
and get a better night's rest.
"

...a sleek, disproportionately popular crowd-funded alarm clock, which features breath work courses along with white noise and sound baths as part of its mental health buffet.
"

I like the ability to set your alarm remotely to remove technology from the bedroom.
"

If you've been looking for a cozier bedroom vibe, you've found it.
Going to sleep and waking up is better without your phone.
Turn your bedroom into a cool, calm,
and collected sanctuary with Loftie.
What is loftie?
A beautiful bedside
companion that does it all.
Nightlight
Nightlight
Remember these? Plus, a warm glow from the built-in nightlight signals it's time to start thinking about drifting off.
White noise
White noise
Scientifically calibrated noises and nature sounds to lull you to sleep and keep you there. They fade out before your alarm goes off so your brain doesn't get mixed messages.
Media player
Media player
Meditations, Sound baths, Breathwork, and Stories. Unique content now available on your nightstand—no phone required.
Speaker
Speaker
Want your own music? Loftie doubles as a speaker too. Enjoy premium quality music and other audio content from your night stand.
Alarm clock
Alarm clock
Our two-phase alarm system was designed for the way humans actually wake up: The first sound gently lulls you awake while the second gets you out of bed.
Backup battery
Backup battery
Loftie has a backup battery to make sure that the time is always accurate and your alarm goes off, even in the event of a power loss.
Stress busting machine
Go to sleep relaxed
and stay that way.
Meditations, Sound baths, and Breathwork. Unique content from the best instructors out there, now available on your nightstand—no phone required. Plus: Storytime is back and it's going to knock your slippers off.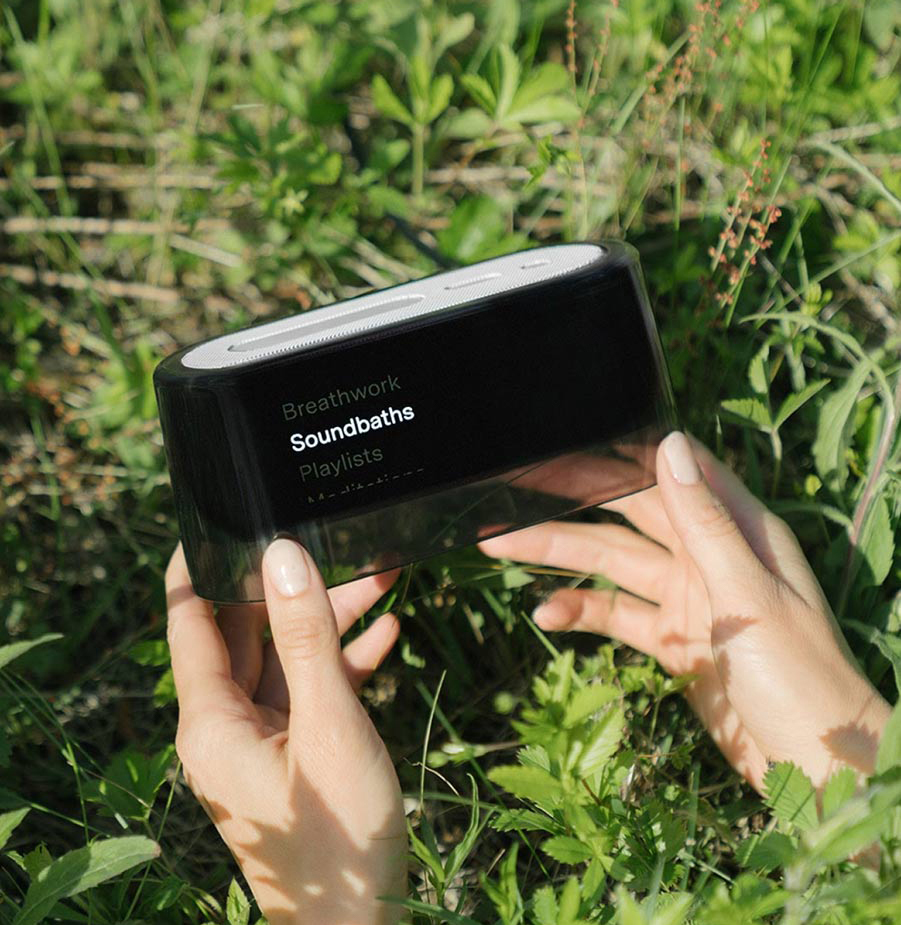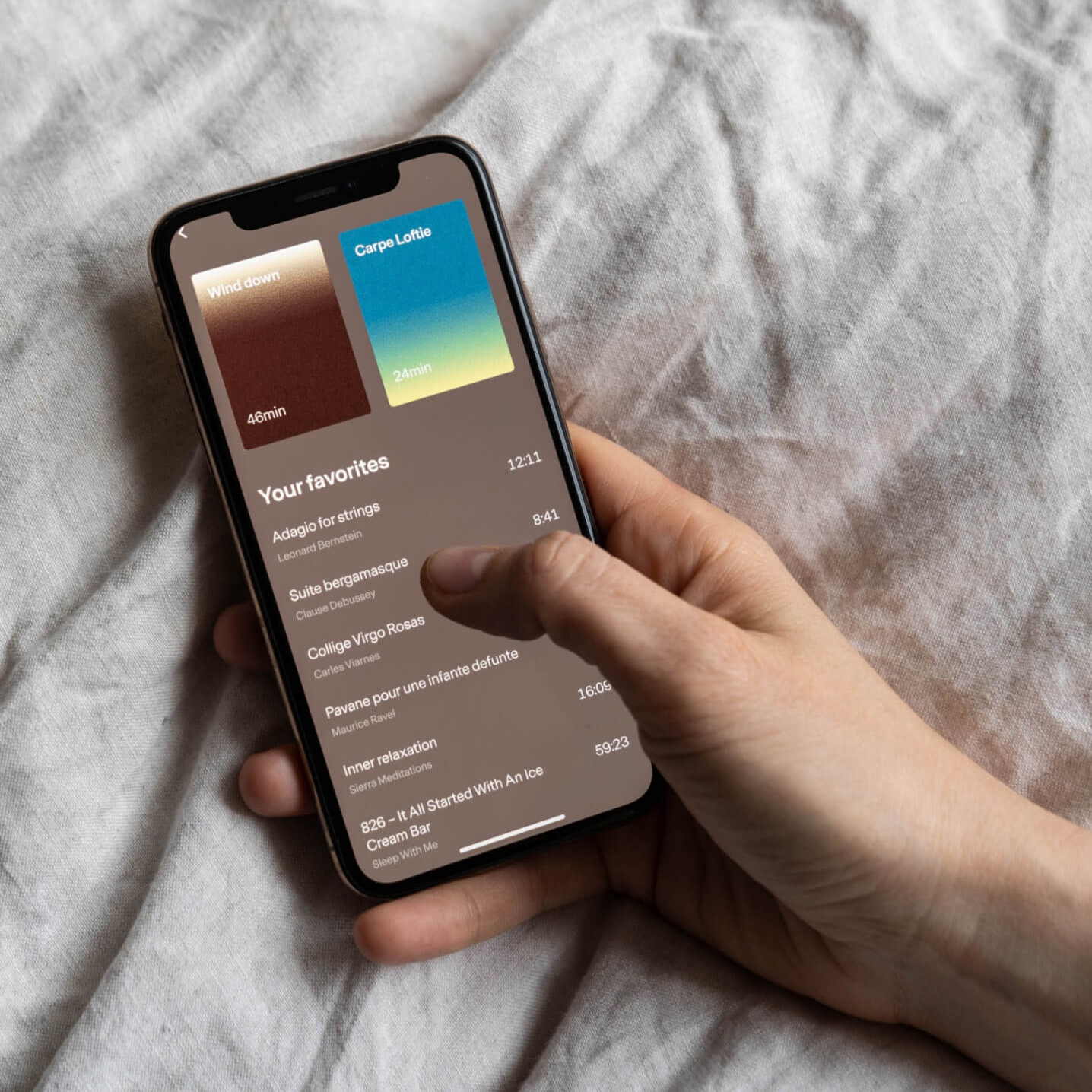 WORKS WITH YOUR ROUTINE
Sync your own
content with Loftie.
While there's no app required, we understand you might already have a bedtime routine that works. Loftie connects with dozens of apps so you can listen to your favorite content phone free.
Download the app for free:
The Loftie Clock
Order yours today.
The best thing that's ever happened to your nightstand.
+ free U.S. shipping
Loftie ships November 2020