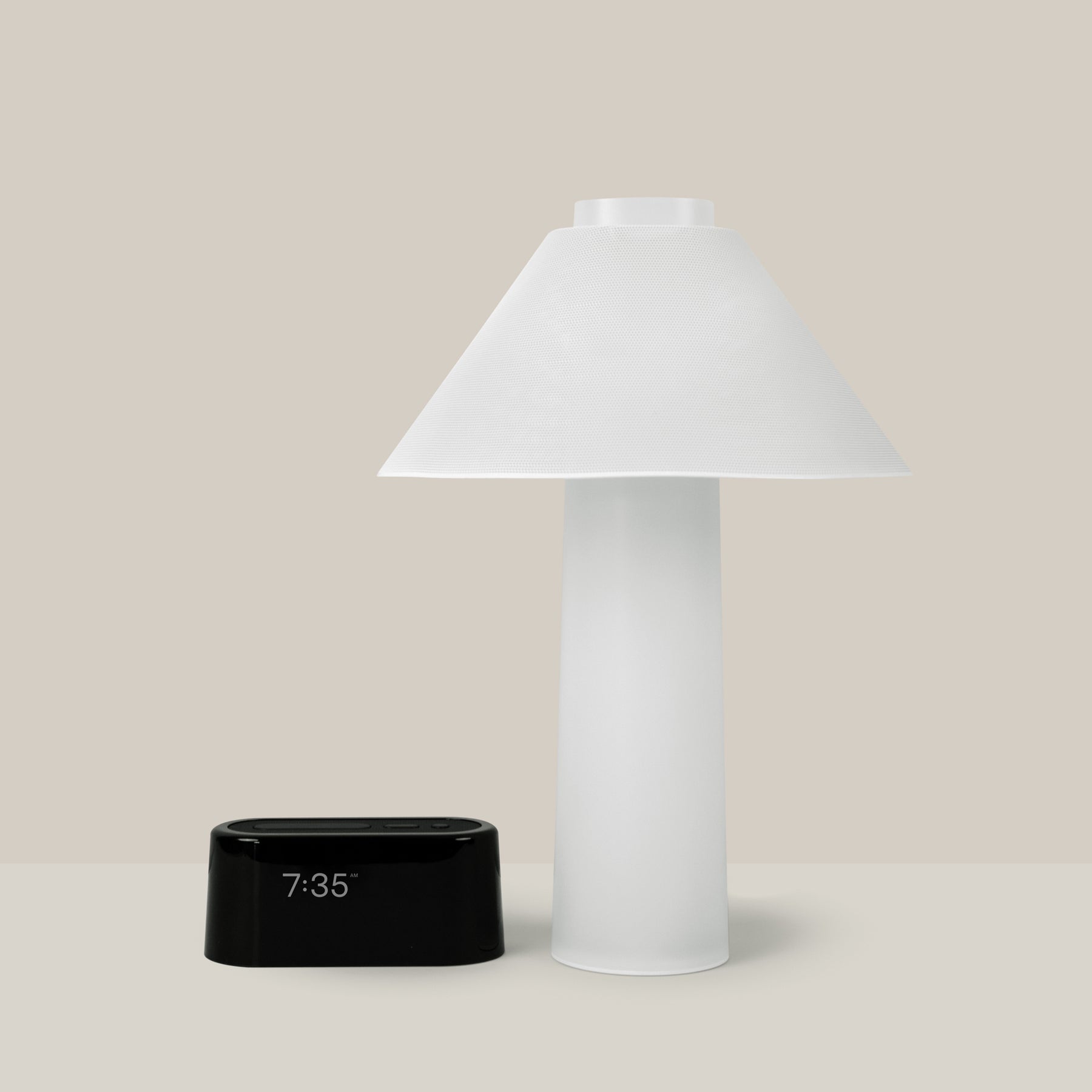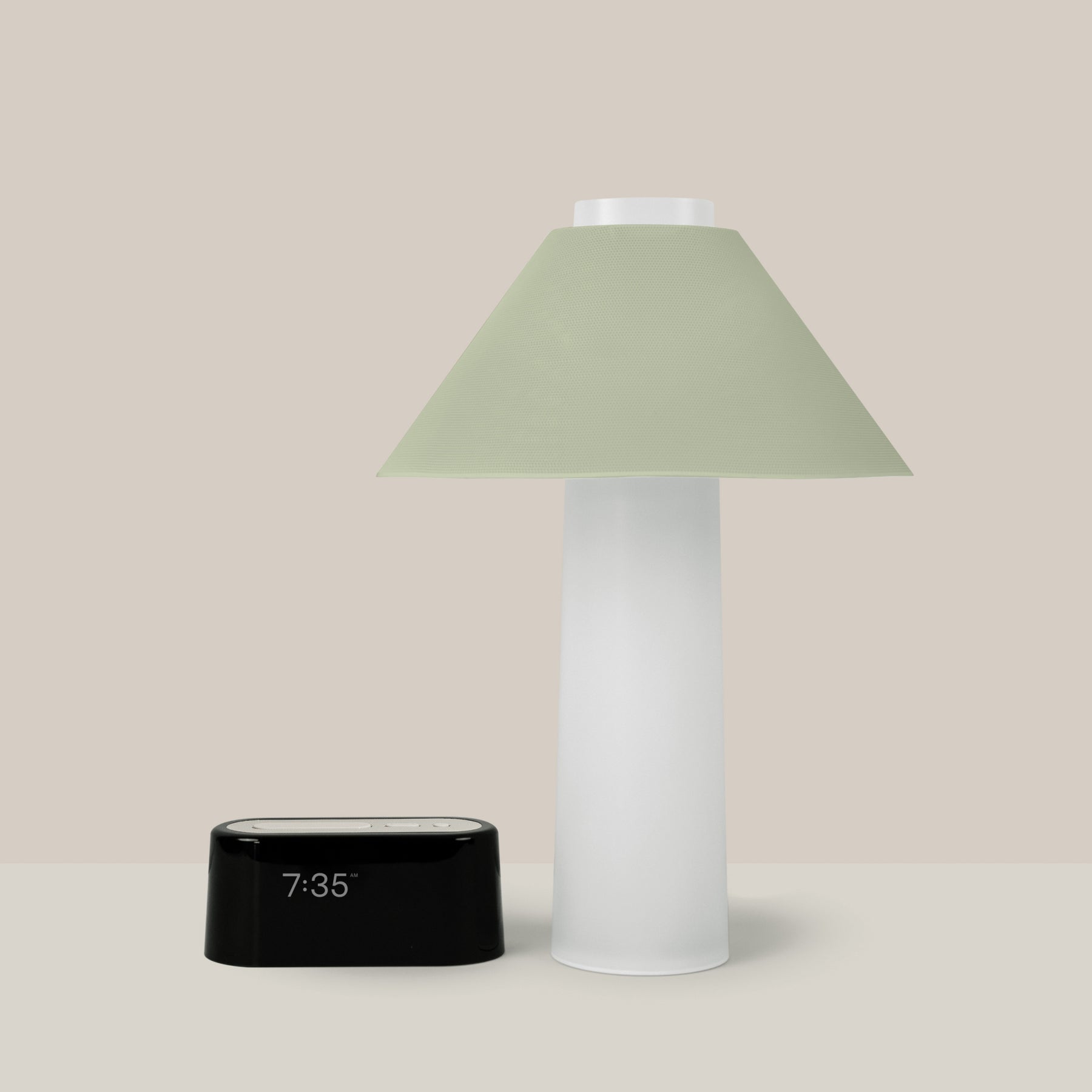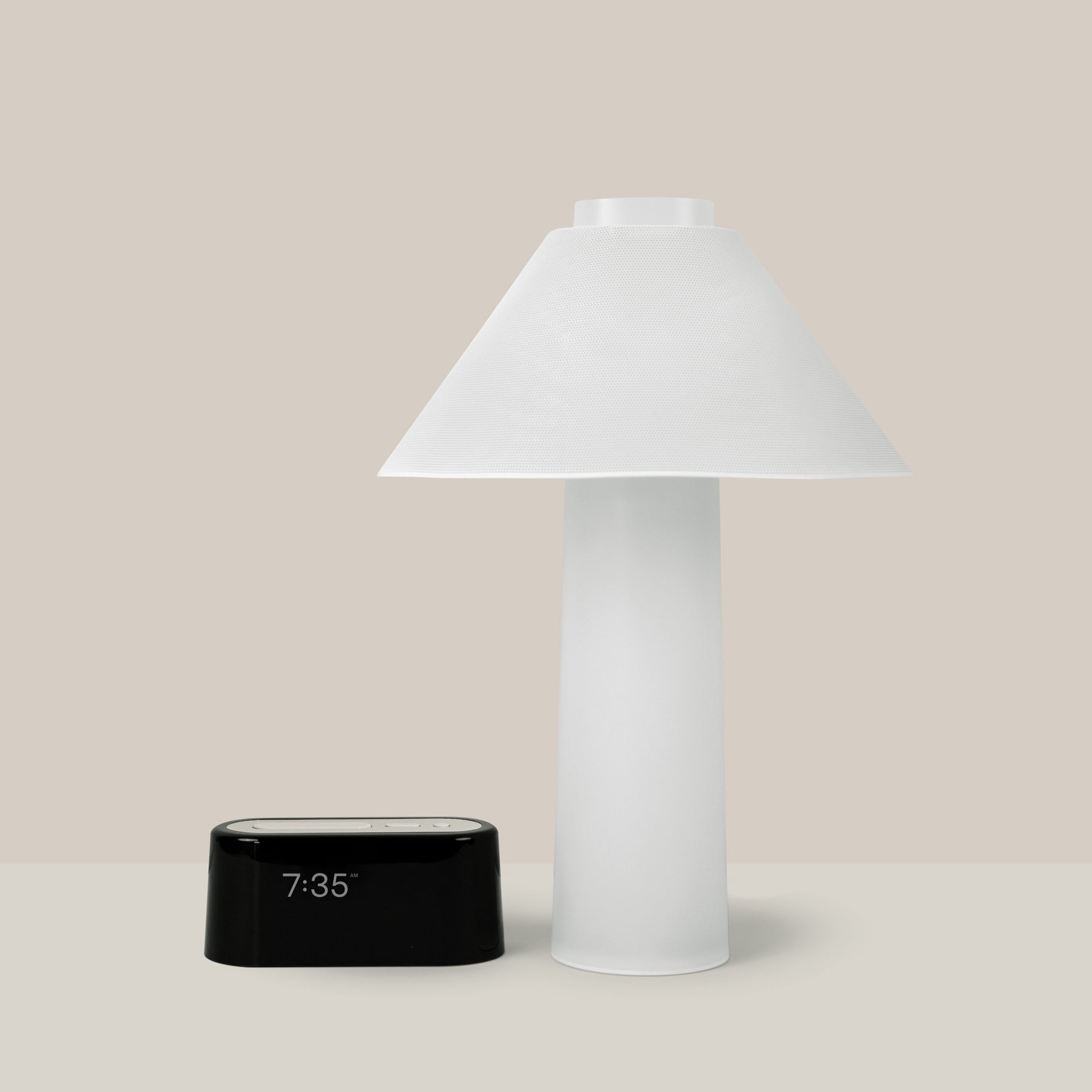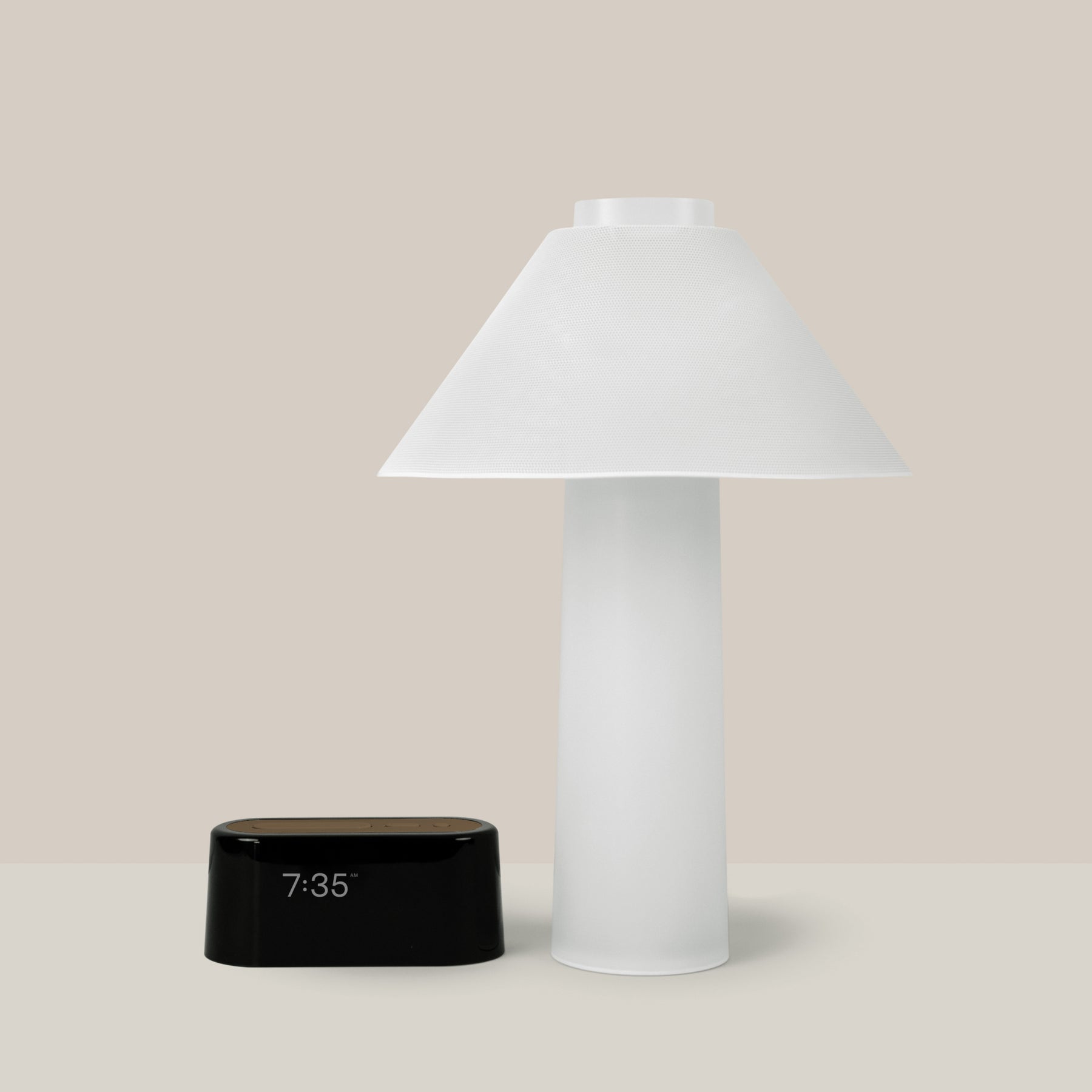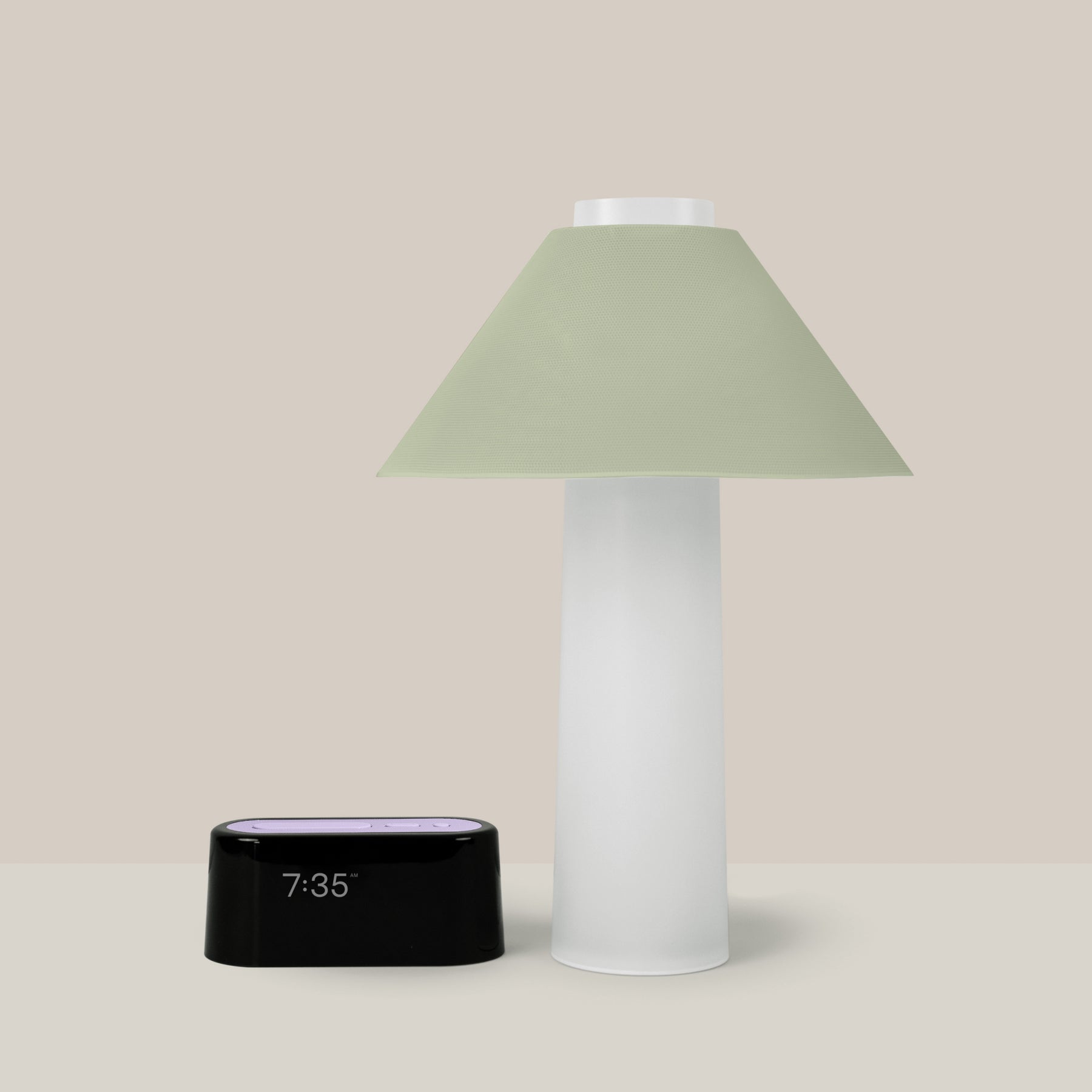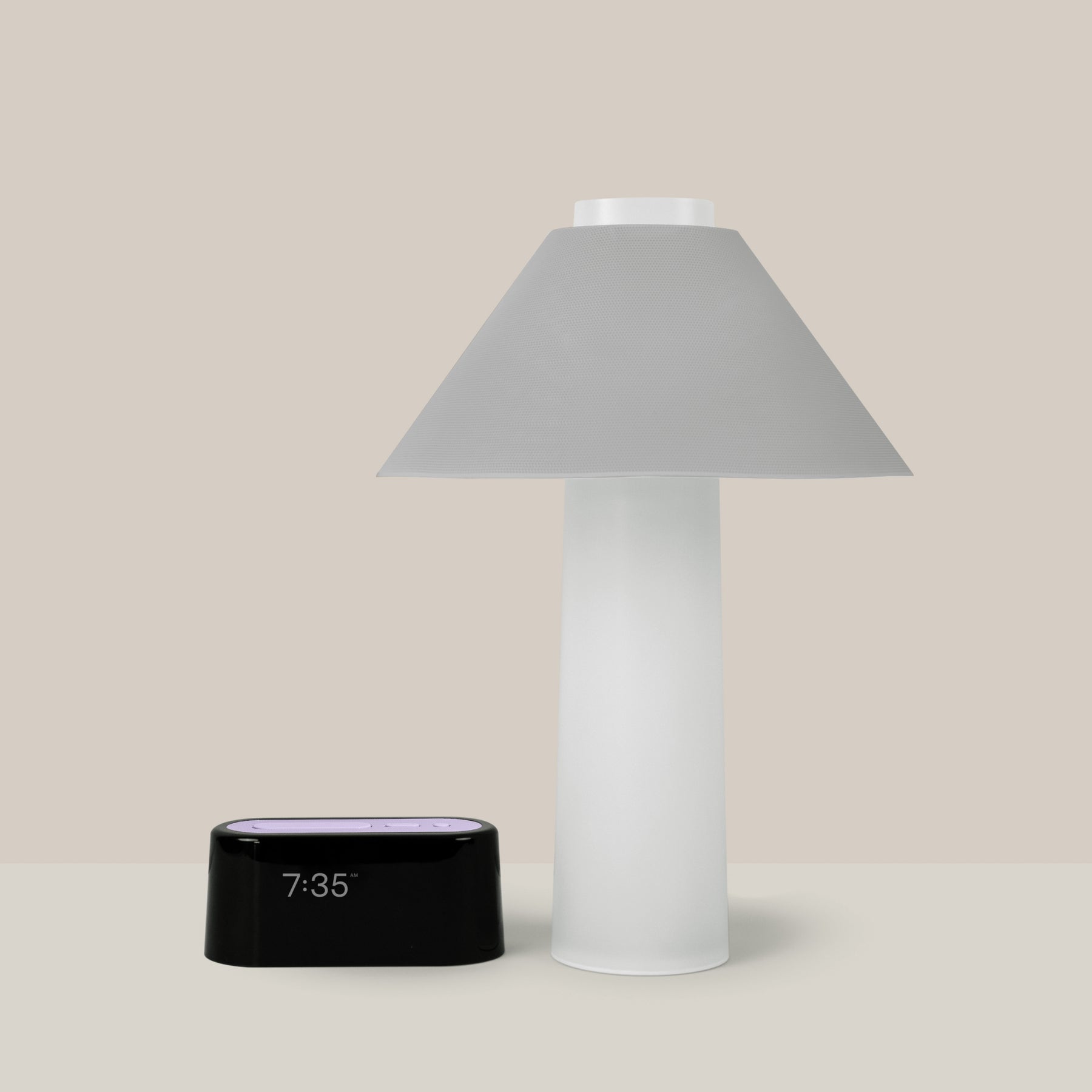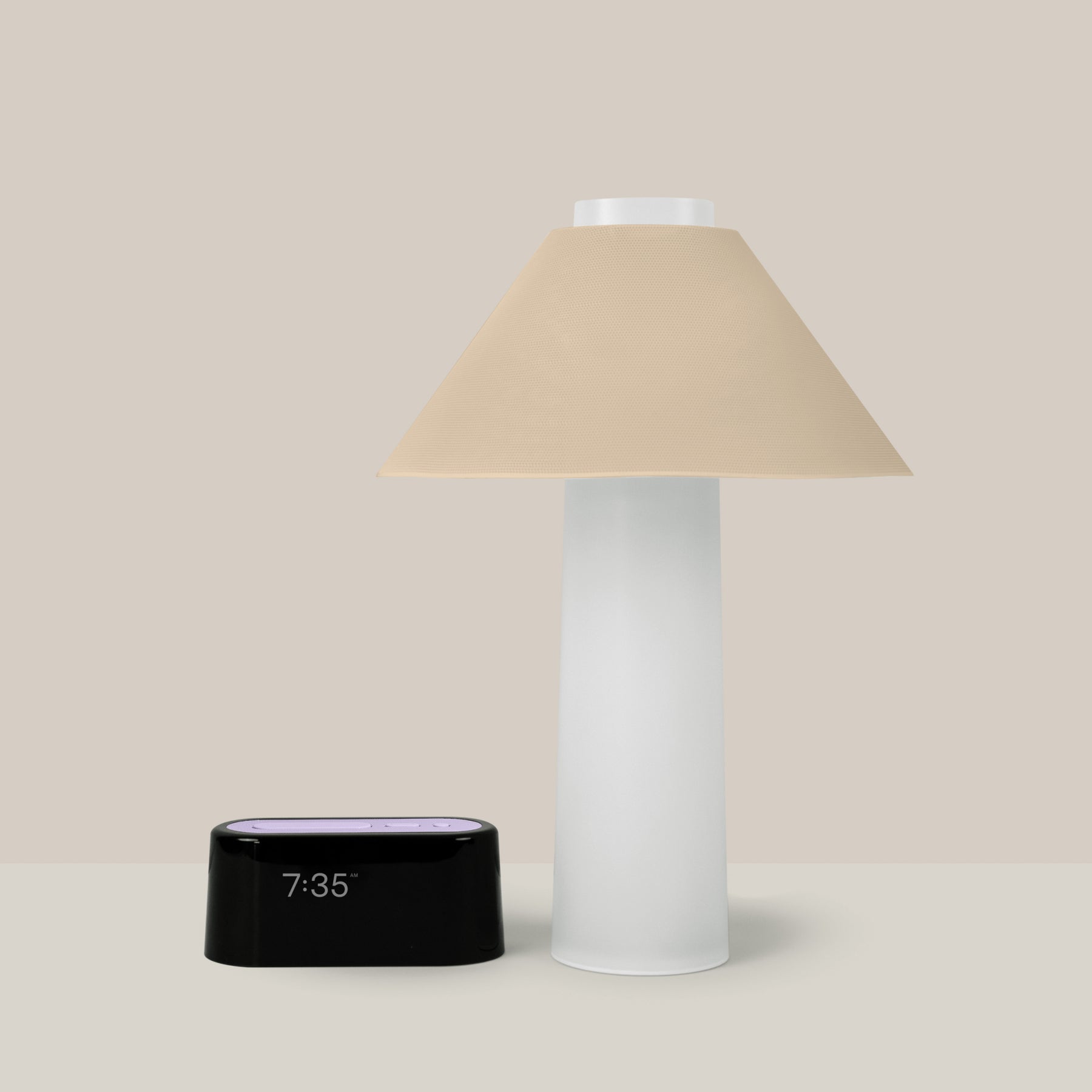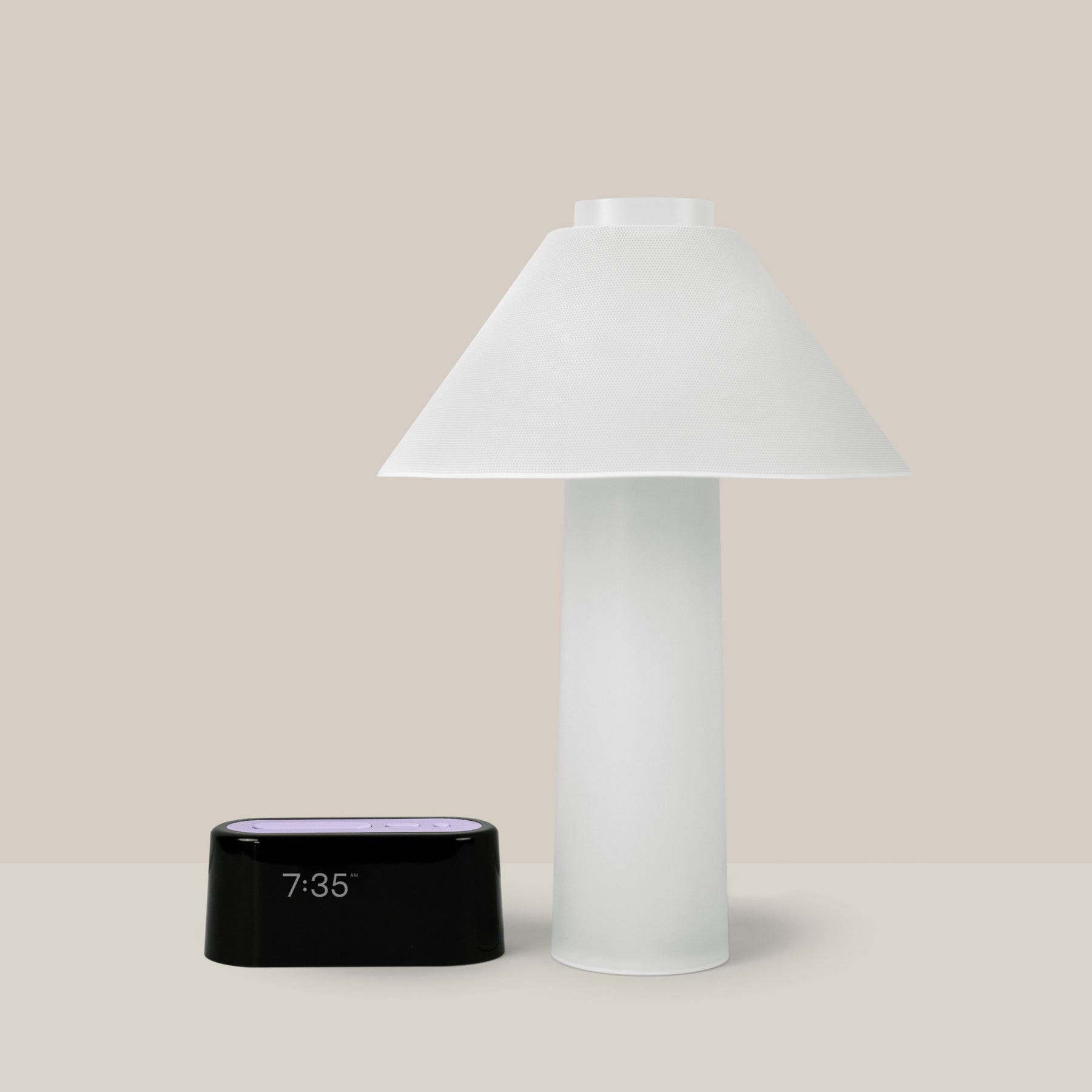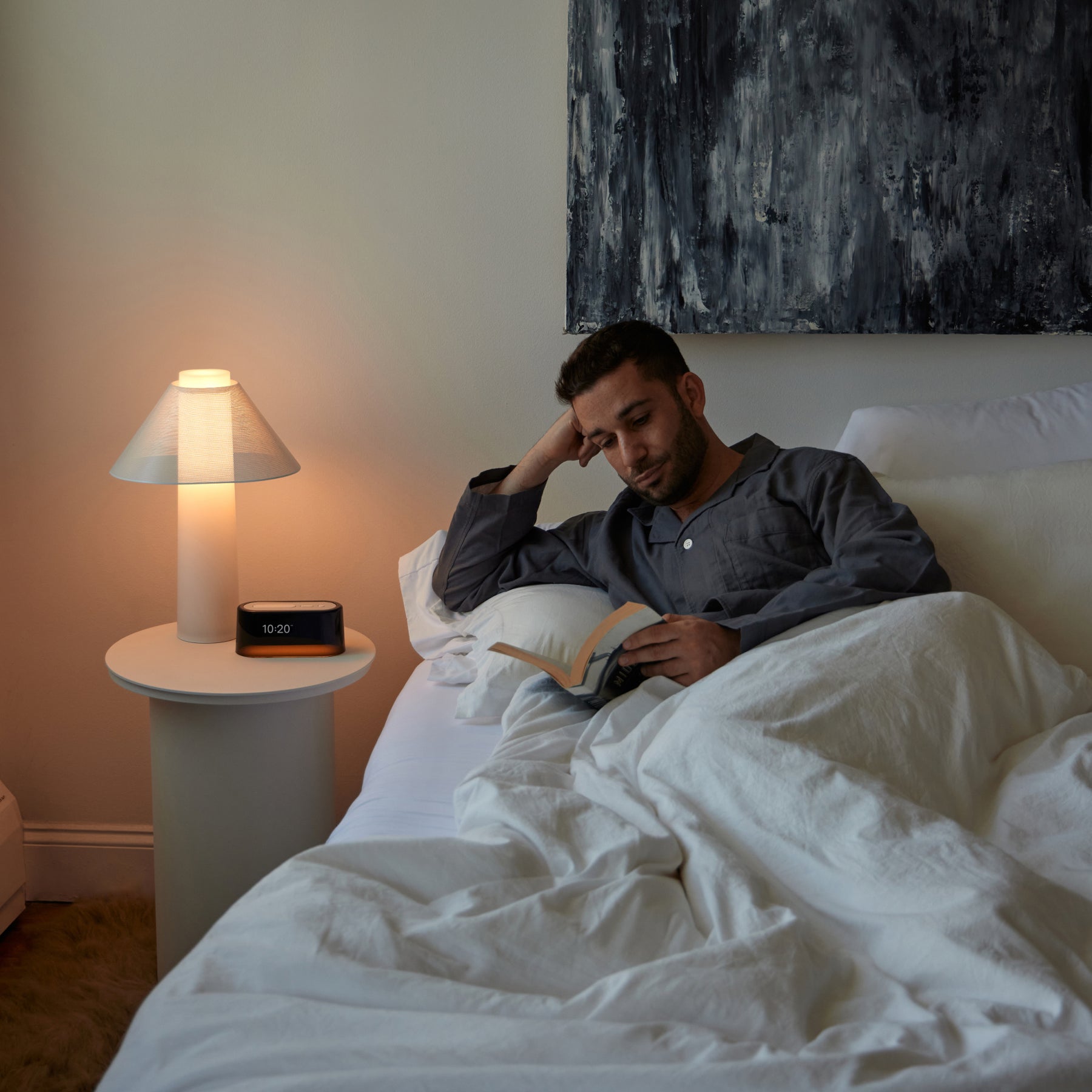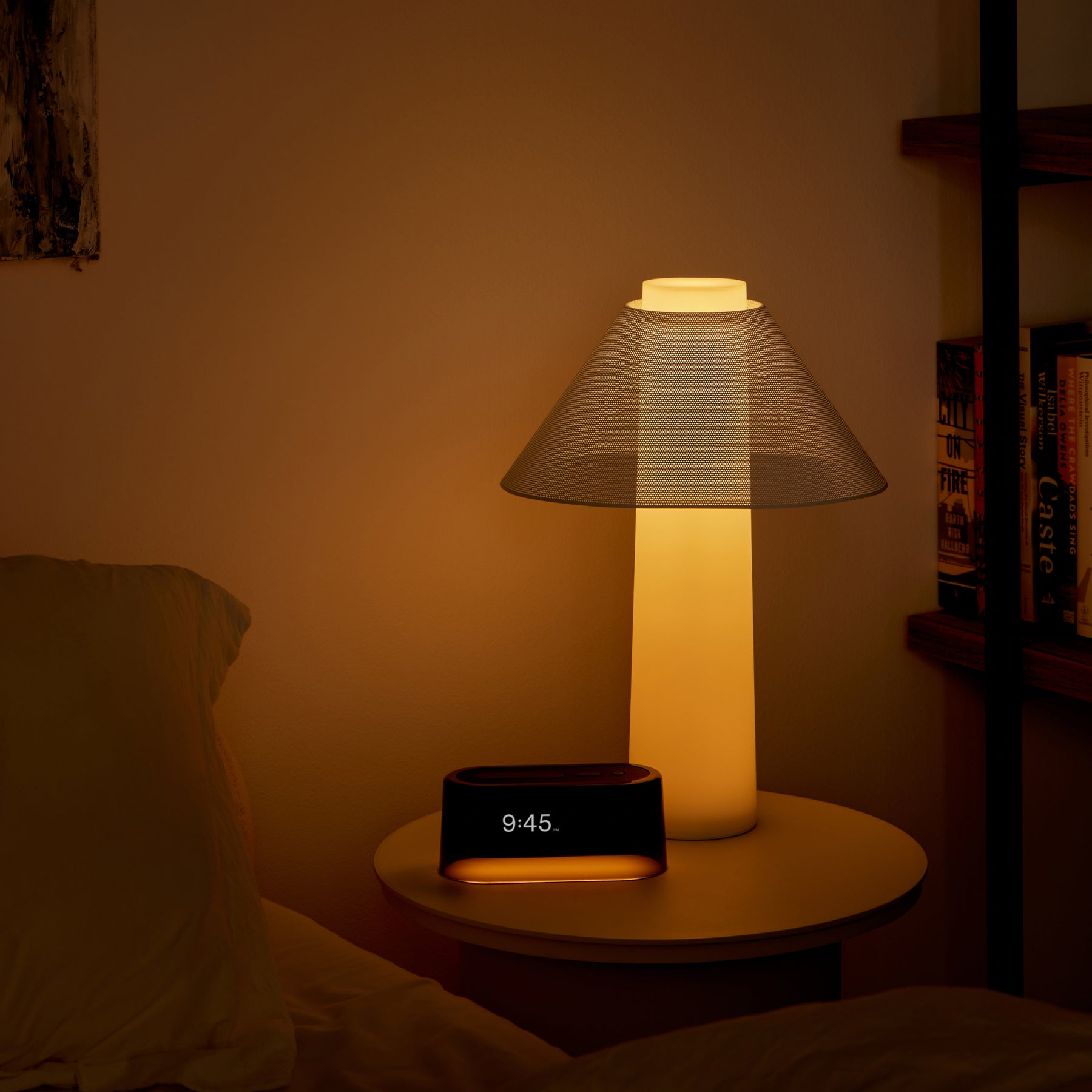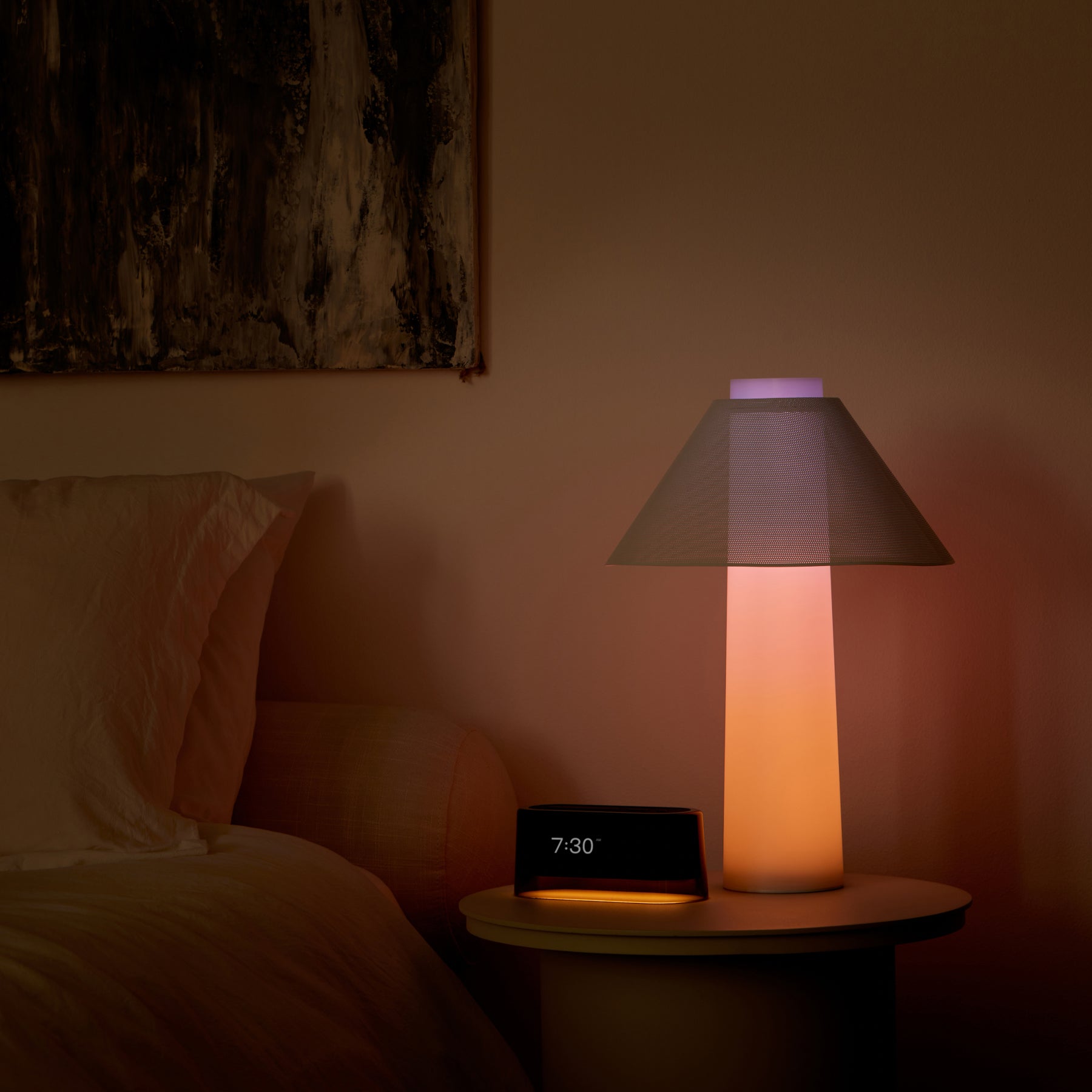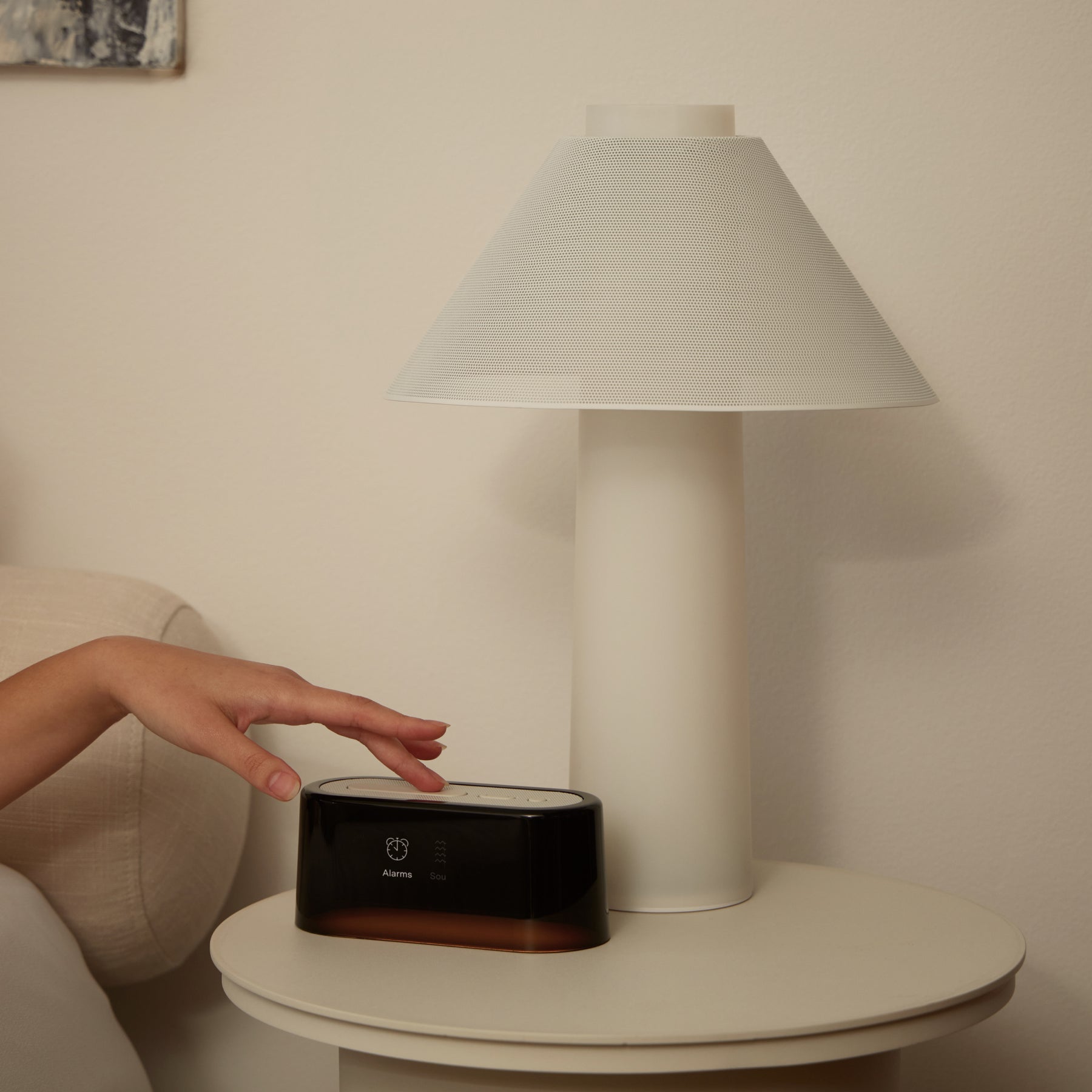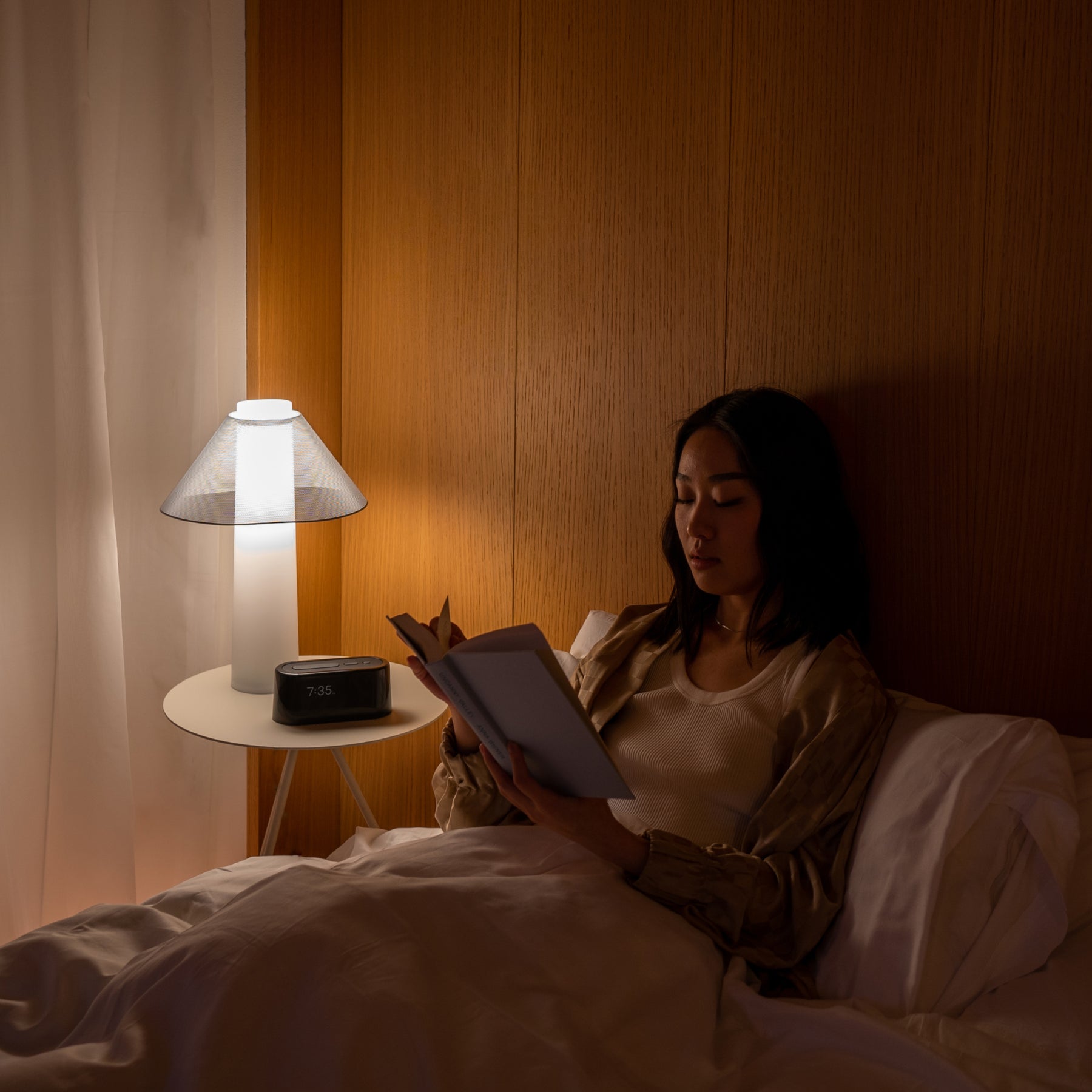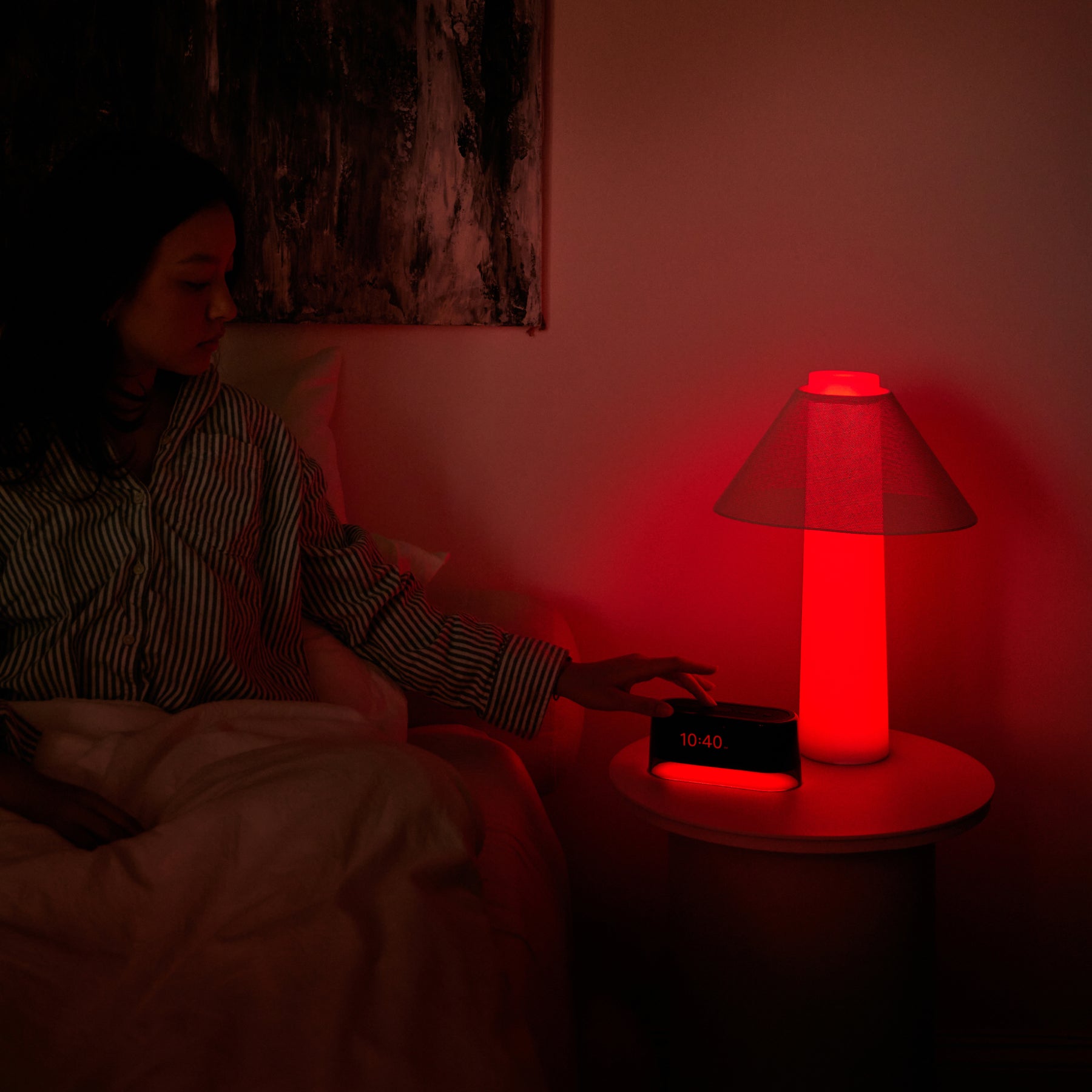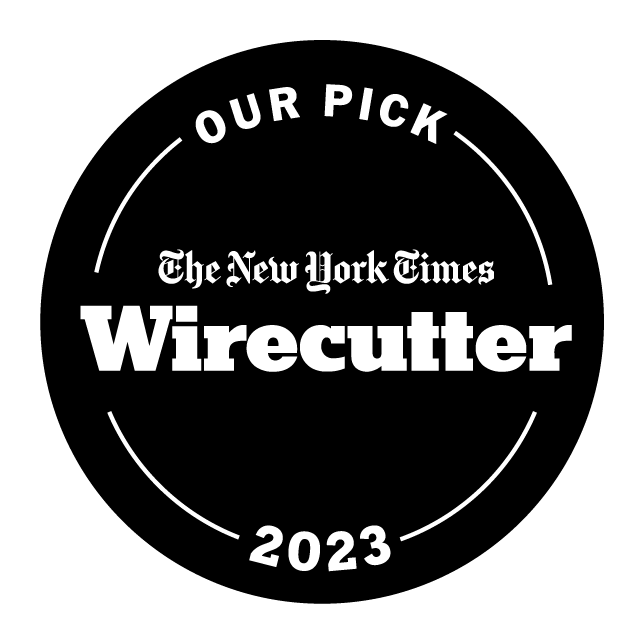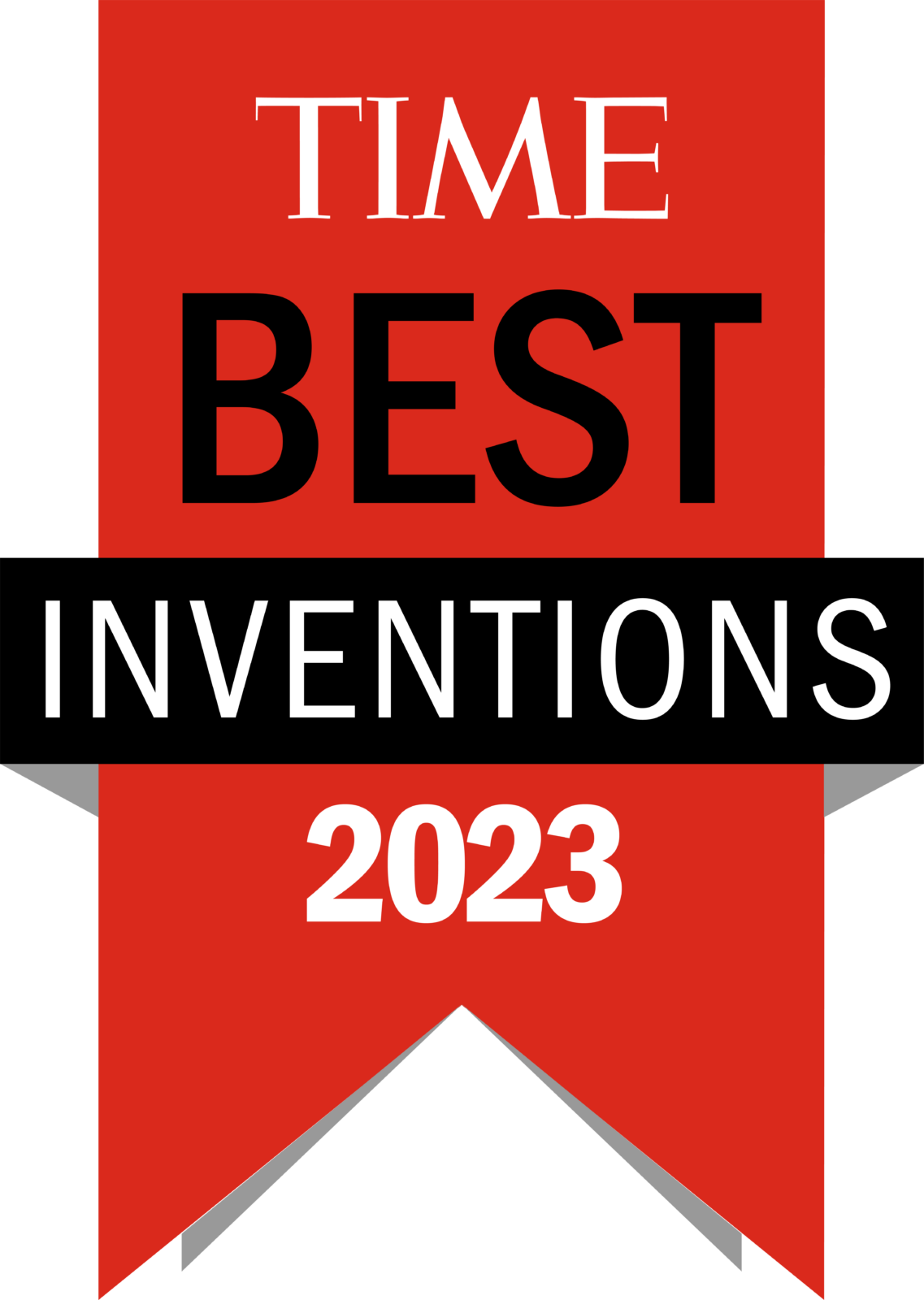 Nightstand Bundle
Loftie Clock (Top Color):
Black
Loftie Lamp (Shade Color):
Pistachio
Currently In stock
60-NIGHT MONEY BACK GUARANTEE
COMPREHENSIVE 1-YEAR WARRANTY
FREE US SHIPPING
EASY RETURNS
Get to sleep faster when you kick your smartphone out of the bedroom and snuggle up with our awesome music, meditations, and bedtime stories, playable right from the device.
Get the rest you deserve with all the white noise and nature sounds you could dream of, plus a gentle nightlight when you need it.
Wake up refreshed with a two-phase alarm that mimics your body's natural waking process and features refreshingly non-alarming alarm sounds.
• Two-phase alarm on the clock and warm, colorful light gently traveling up the length of the lamp in a personal sunrise.
• Customizable alarm tone, volume, and day of the week settings.
• High-quality white noise machine and nature soundscapes or use as a Bluetooth speaker to enjoy your own music
• Updatable wellness content, including breathwork, sound baths, and guided meditation.
• Evening features across both products include sleep time, blackout mode, bedtime signal, and wind down for your perfect sleeping environment.
• Elegant, modern designs light up a room whether they are on or not.
• Easily adjust the color, tone, and brightness to match your mood or mode.
• Products pair for personalized, multi-sensory experiences
• Intuitive physical buttons & wifi-enabled for easy control through the Loftie app
• Clock: 2.75" L x 6.5" W x 2.75" H, 1.8 pounds, Polycarbonate shell & Steel top grill
• Lamp with shade: 16" H x 11.5" W x 9" D, 2.12 pounds, Polycarbonate shell & Steel top shade, base 4" diameter
• RGB and Warm White LED Light
• Lithium-ion battery/ cable and power adapter included for both products
• 2.4 GHz WiFi connection is required for both products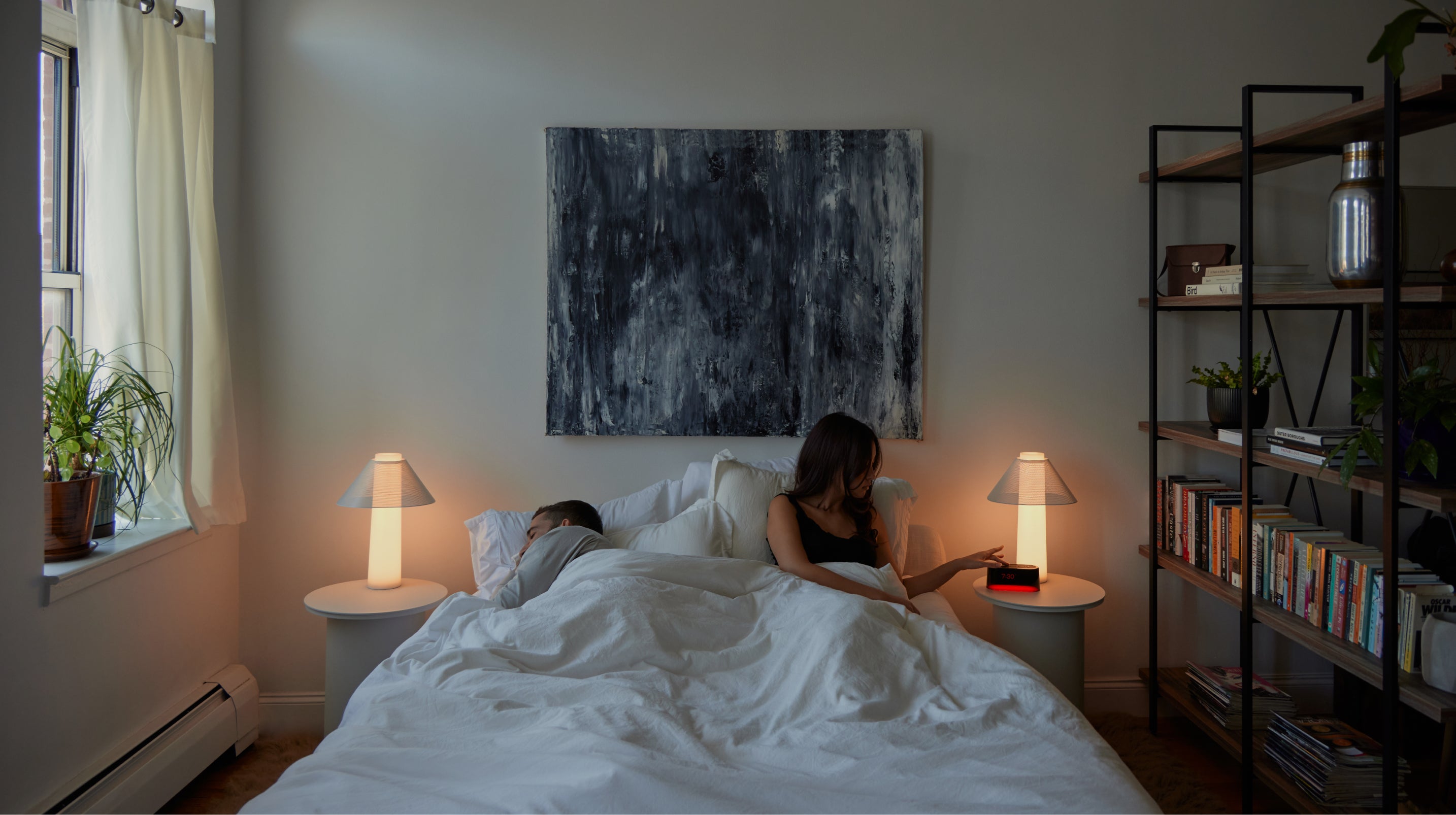 The most immersive sleep experience
Seamlessly combine sound and light with just a few taps to create routines that support your sleep needs.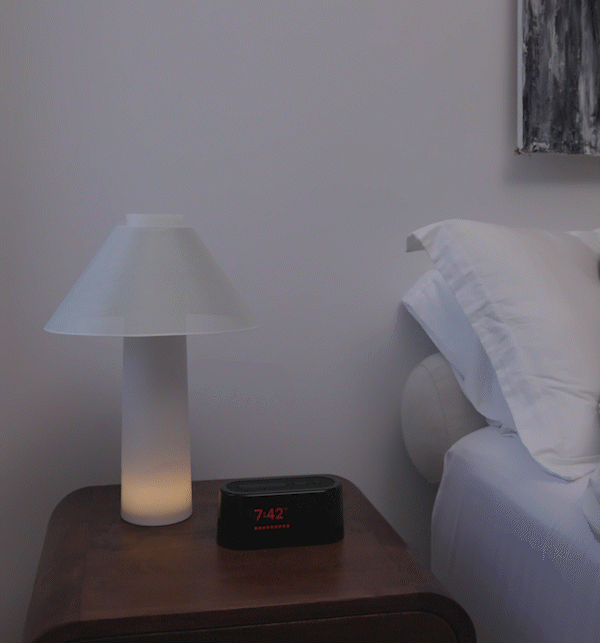 The most natural wake-ups
Feel like you're waking up of your own accord, rather than being forcibly annoyed out of bed, thanks to Loftie lamp's gradual sunrise and sound alarm, rousing you into consciousness increasing over ten minutes — the time it takes for your body and mind to come into consciousness.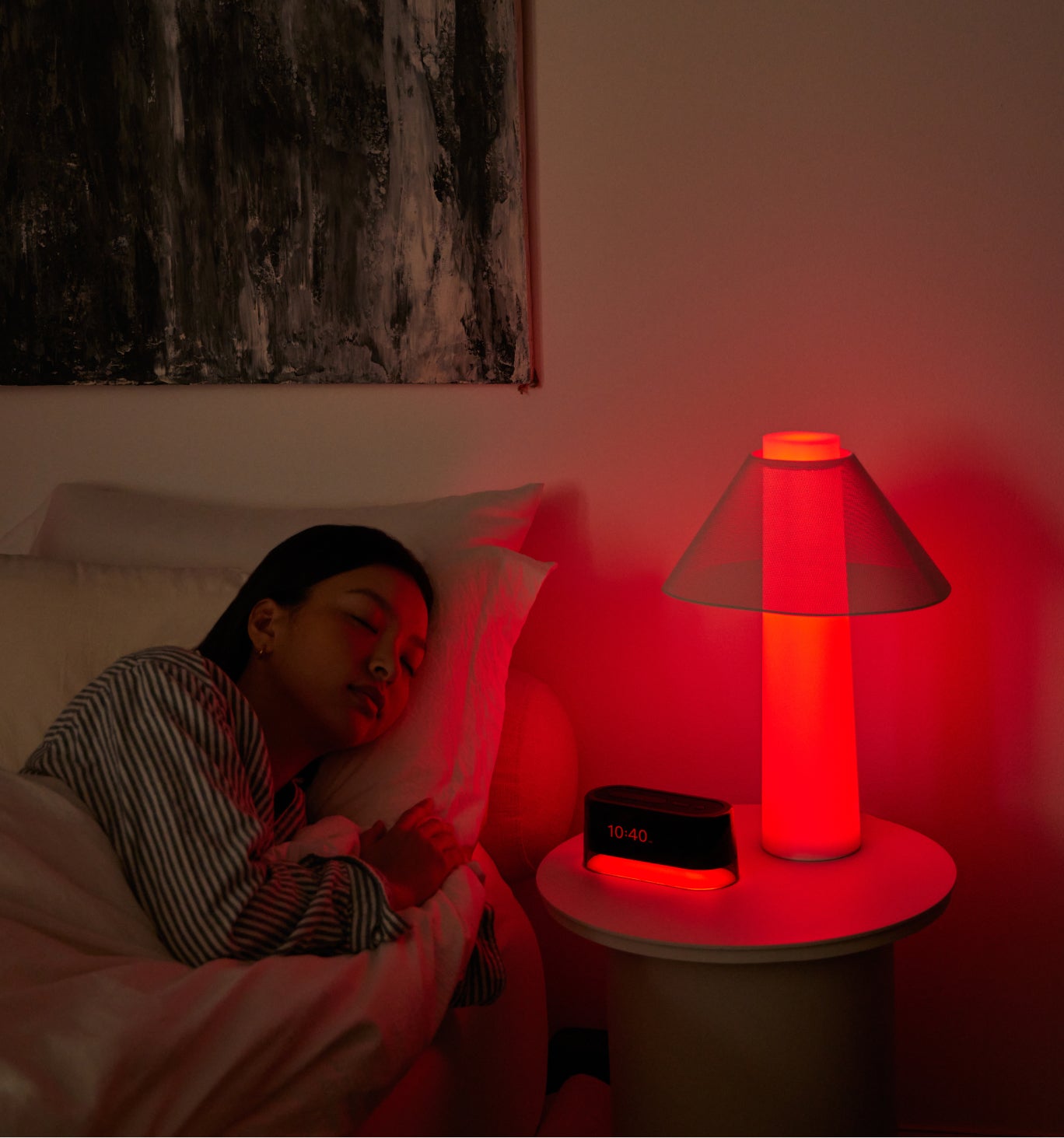 Fall asleep with ease
More than any other sense, light plays a central role in regulating our internal clock of when to be alert and when to rest and repair.
Paired with Loftie Clock's scientifically-calibrated sleep sounds, you'll cue your brain and nervous system to power down and sleep deeply.
Hear what your sleep could sound like
100+ sounds based on science with sleep cues your brain recognizes. Try white noises, natural soundscape, and wellness content, to take you from bedtime to wake-up.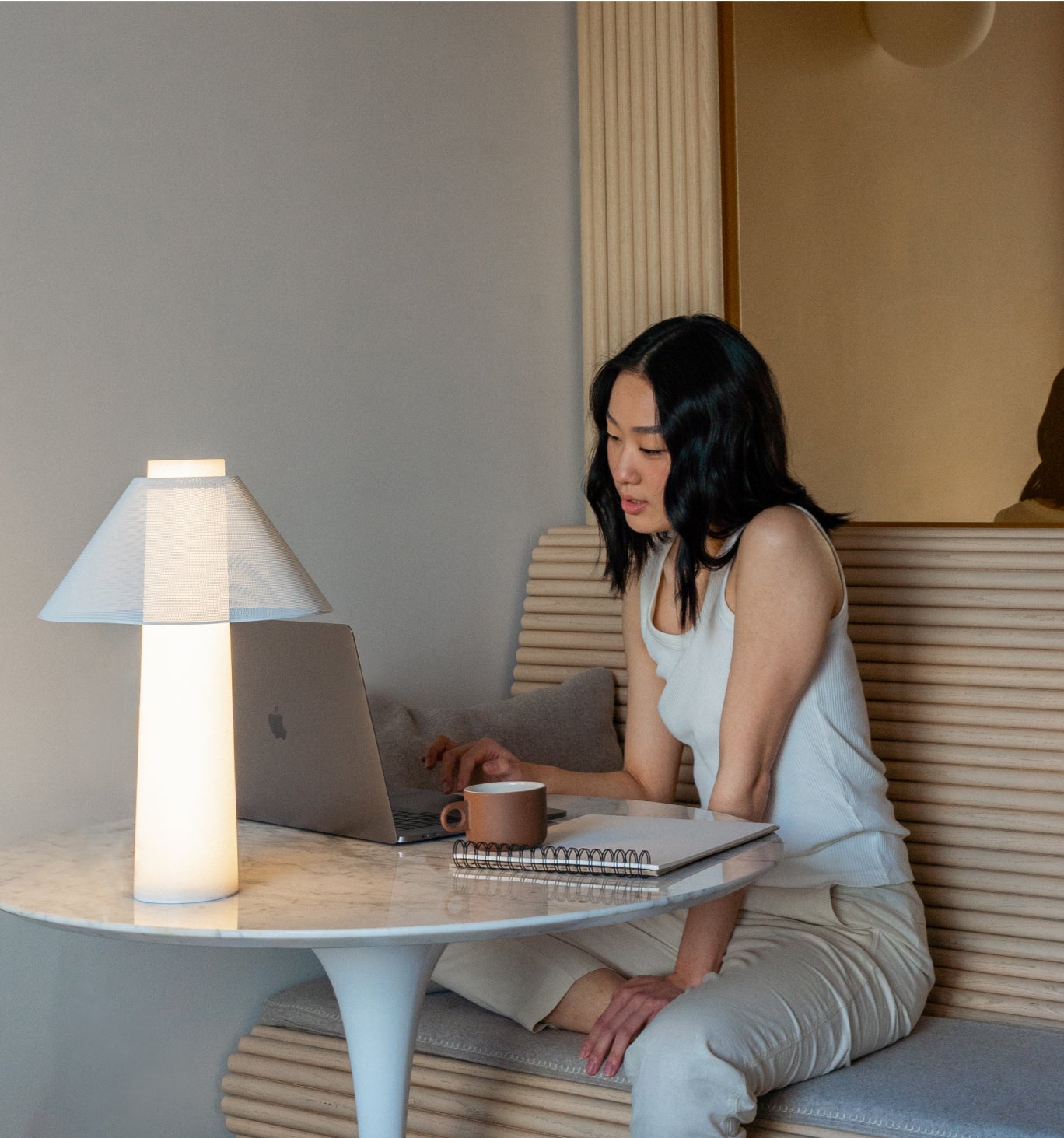 Bright and light, for any style
Designed to seamlessly fit in, engineered to be intuitive and enjoyable to use, with design details throughout the entire family of Loftie products, like clean curves, a gentle glow, and soft edges for silently resting on surfaces.
Set any mood — and put it on a timer
The Loftie Lamp comes with an ever-growing library of 50+ preset color and light combinations, for any time of day.

Bali

Joshua Tree

Santorini

Dubai

Tulum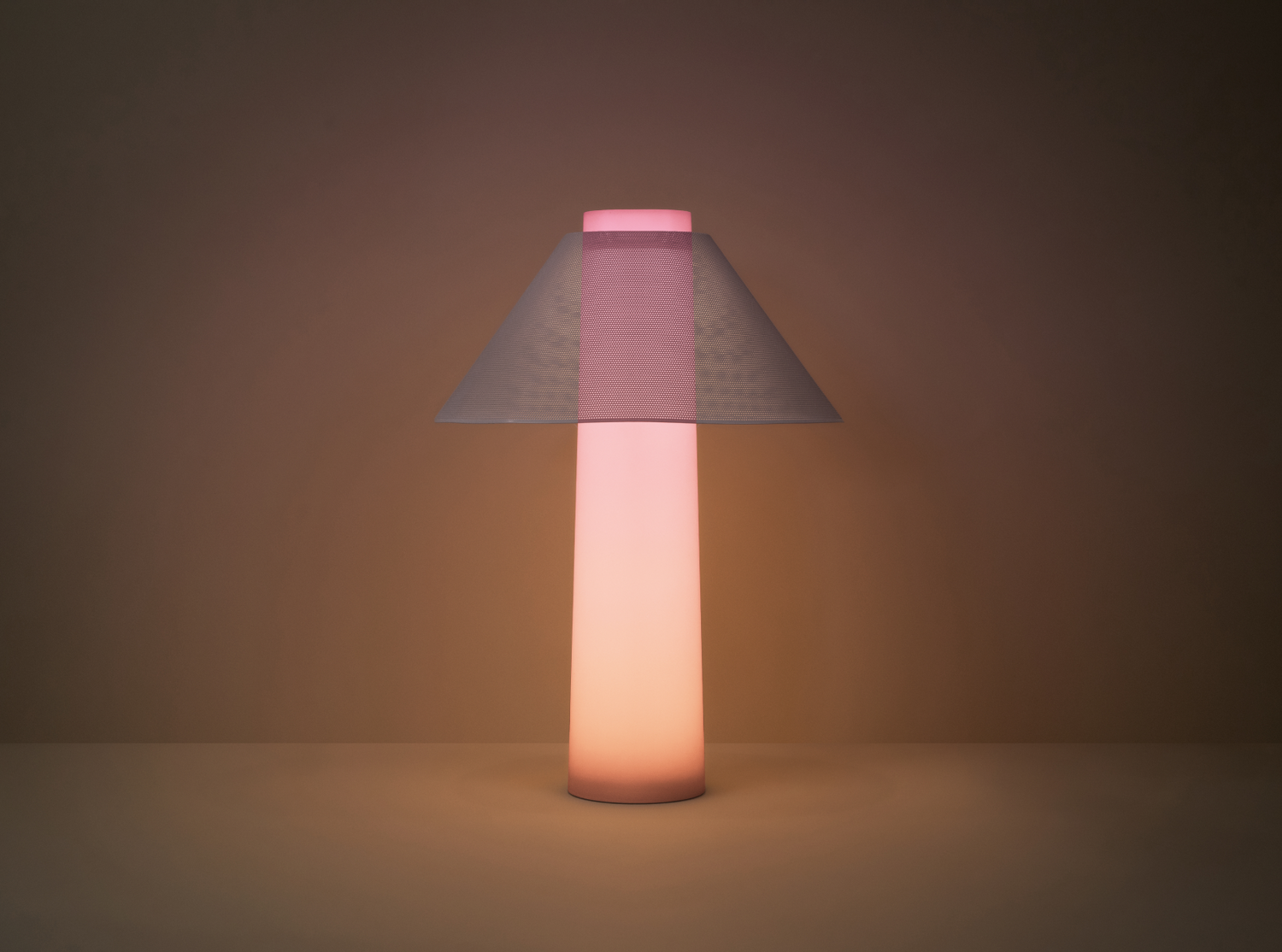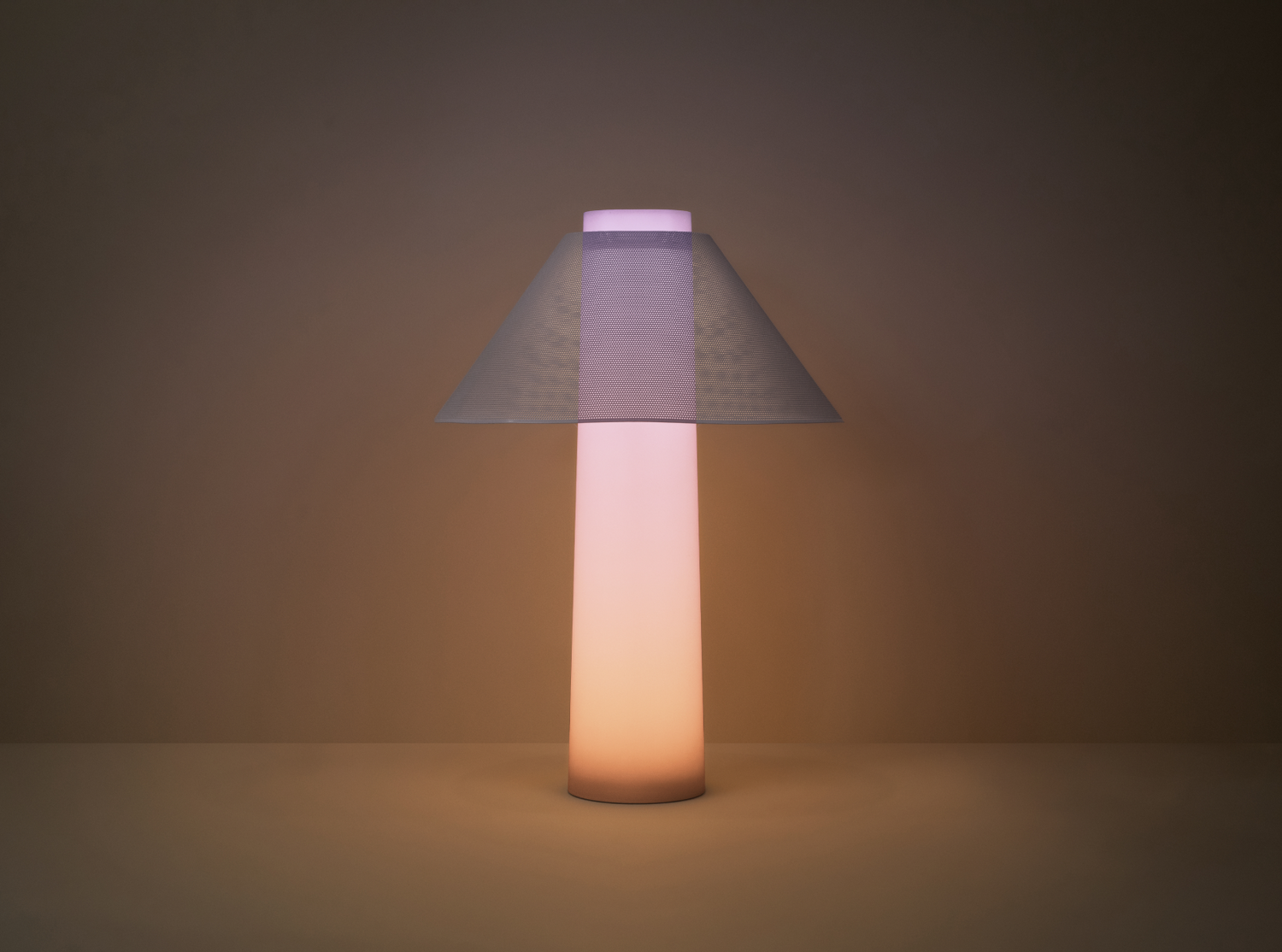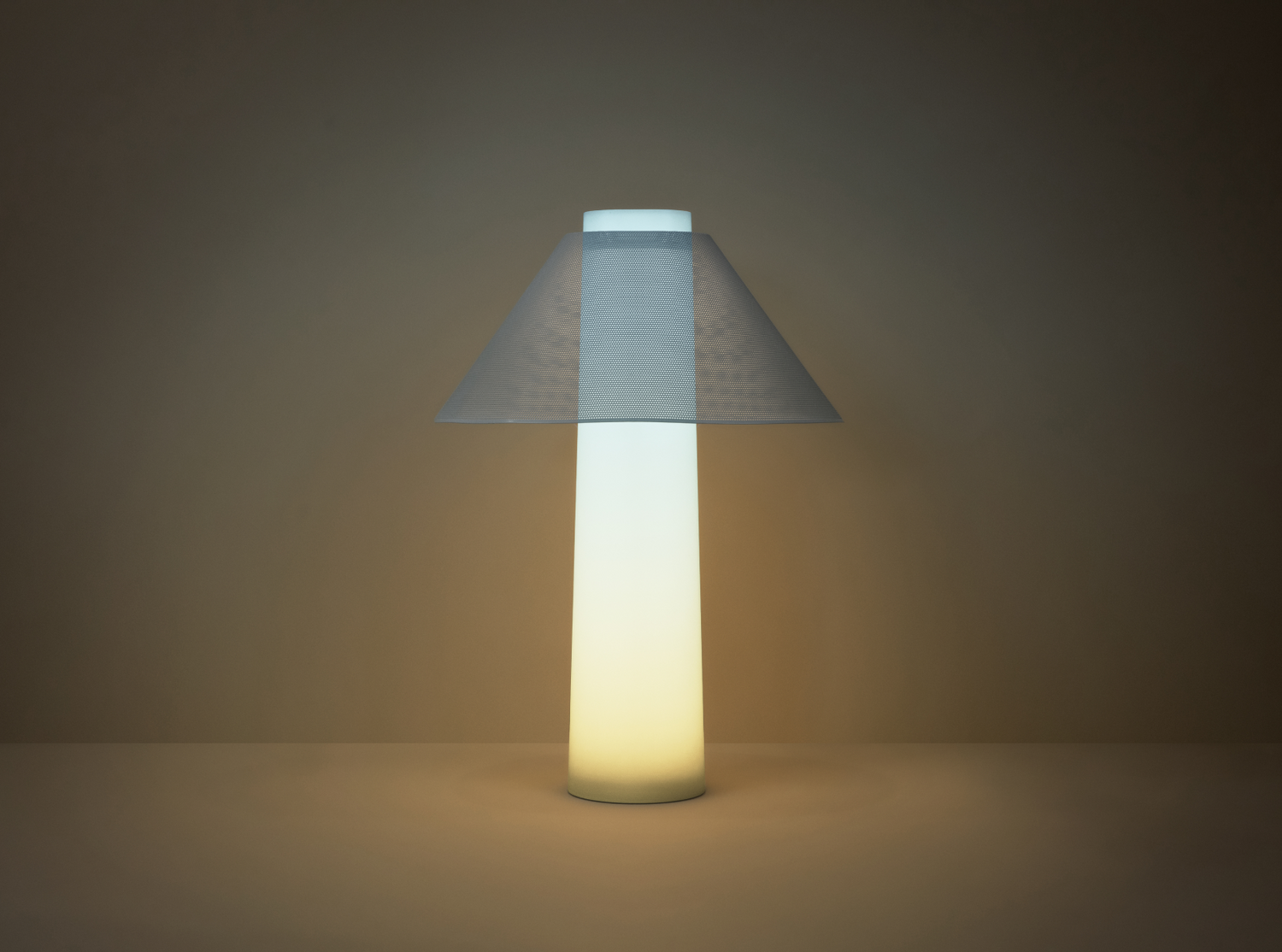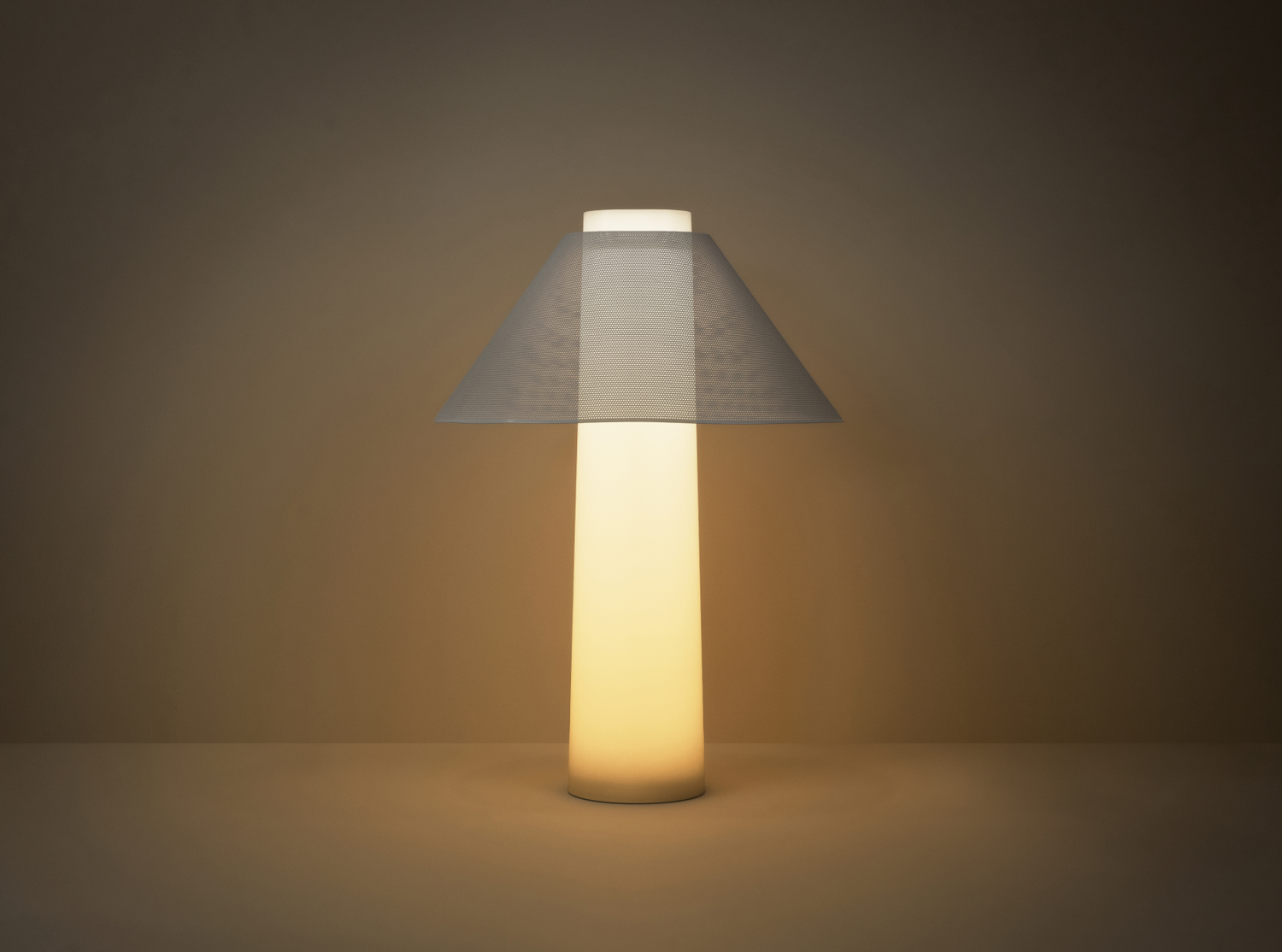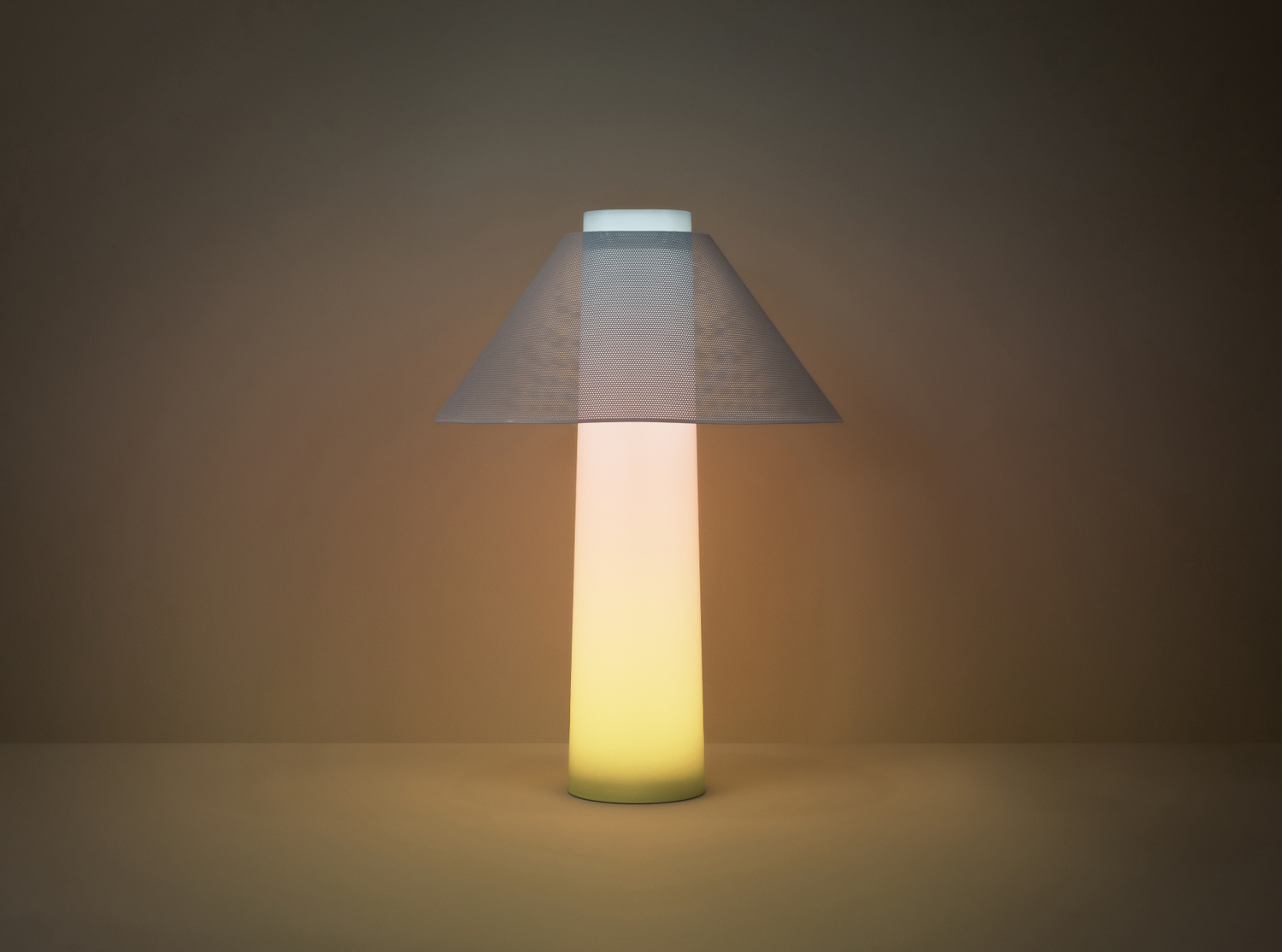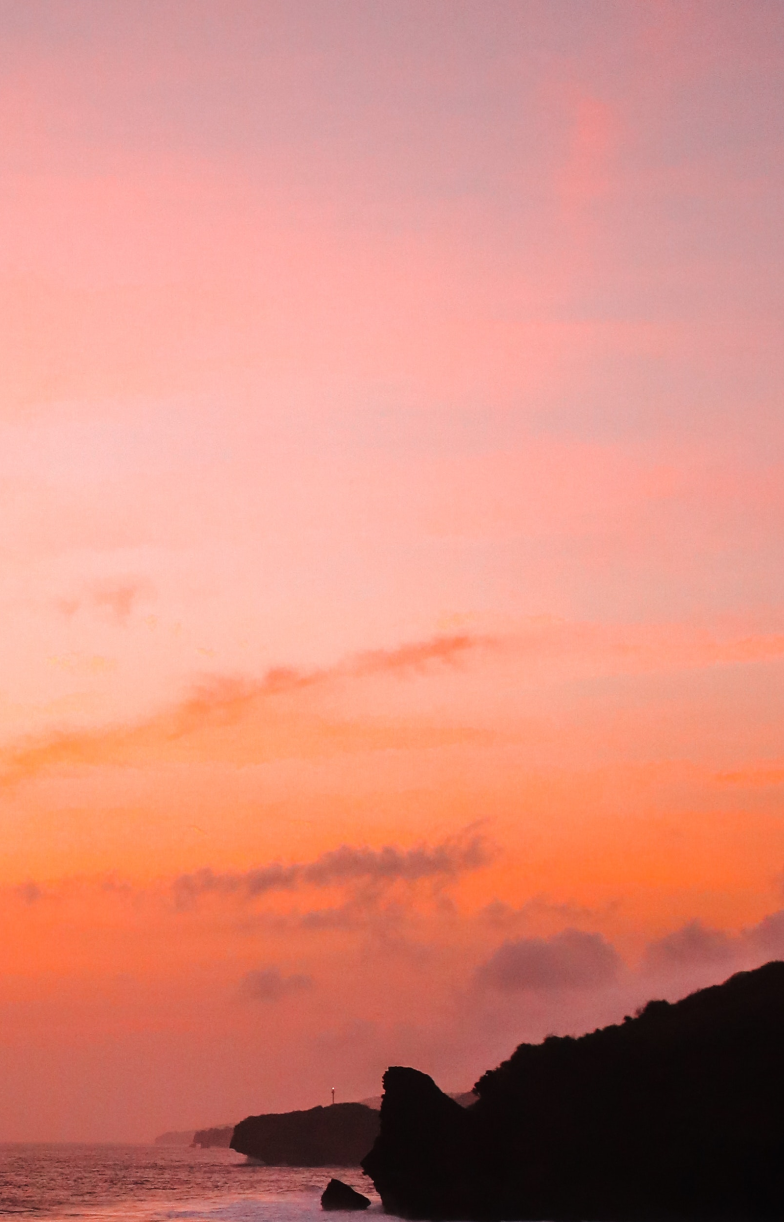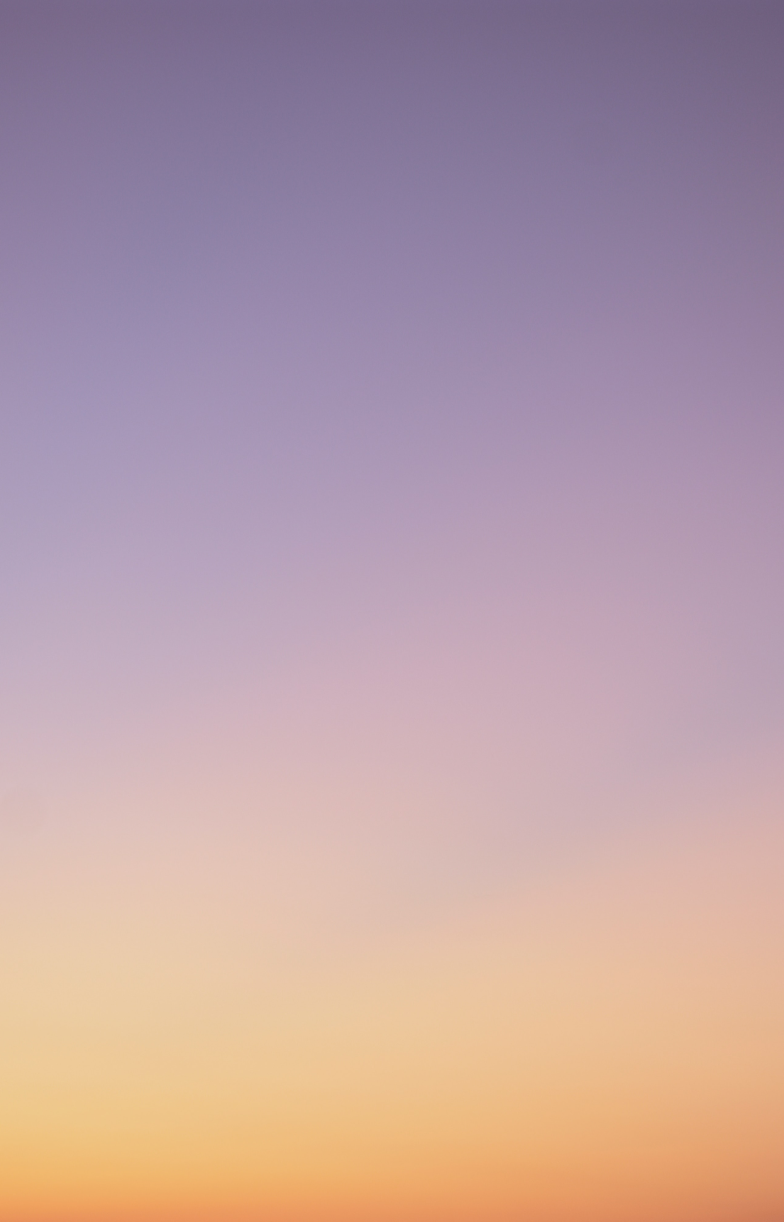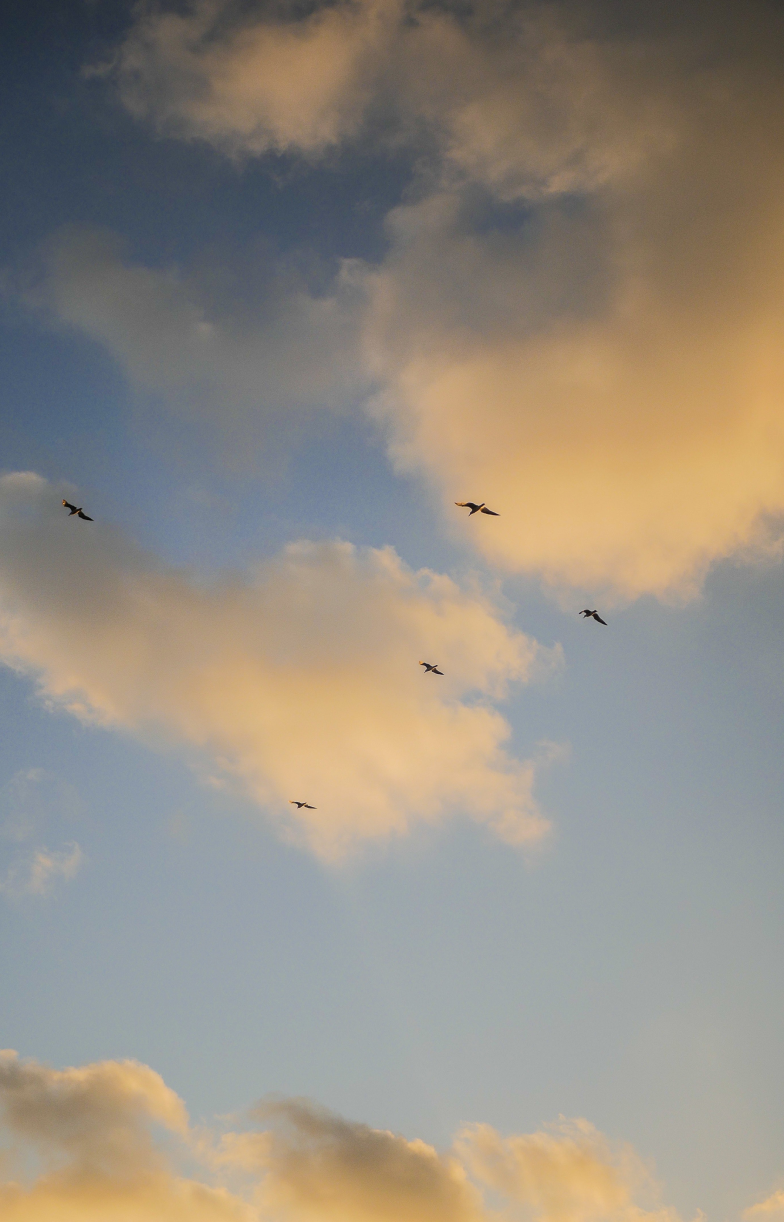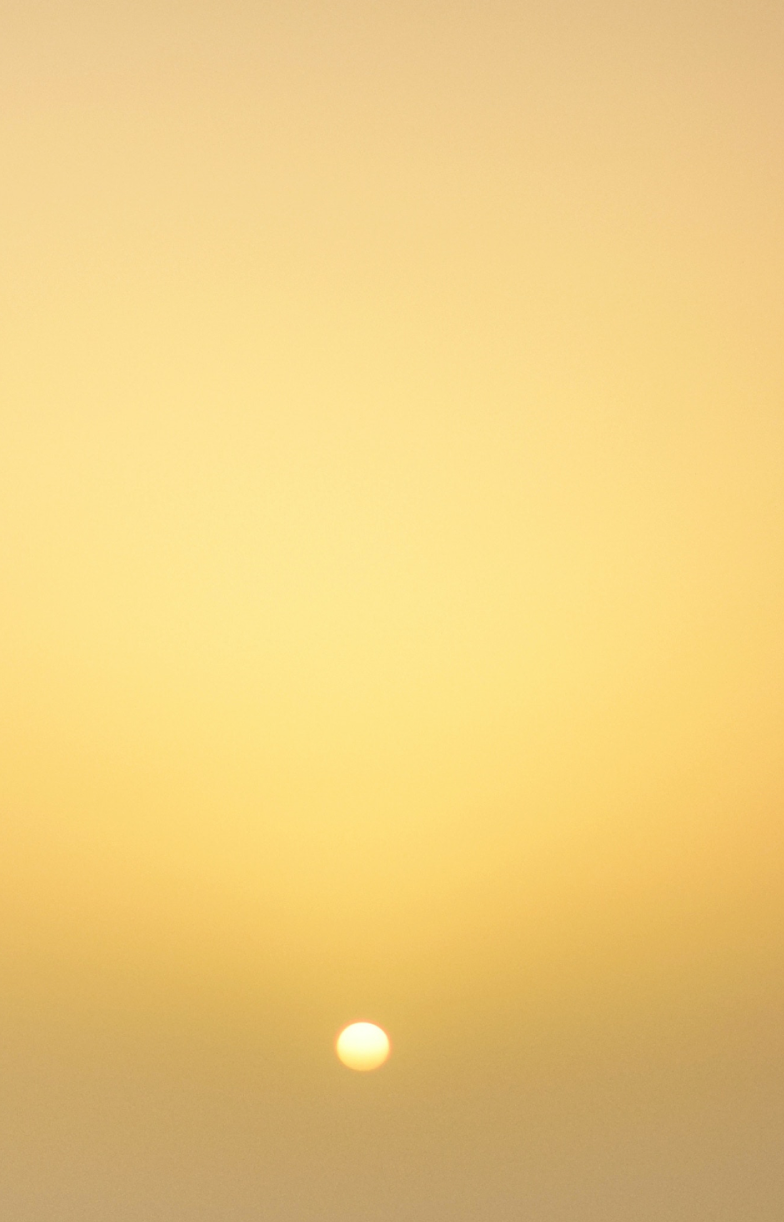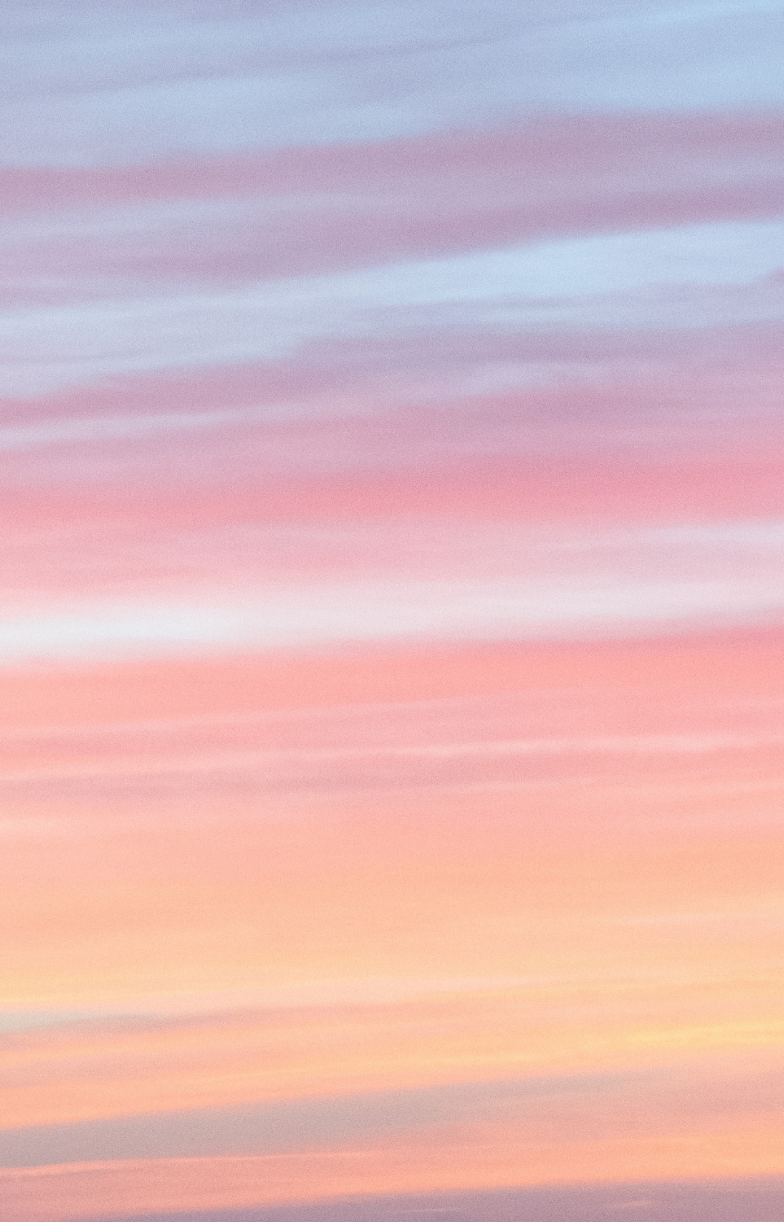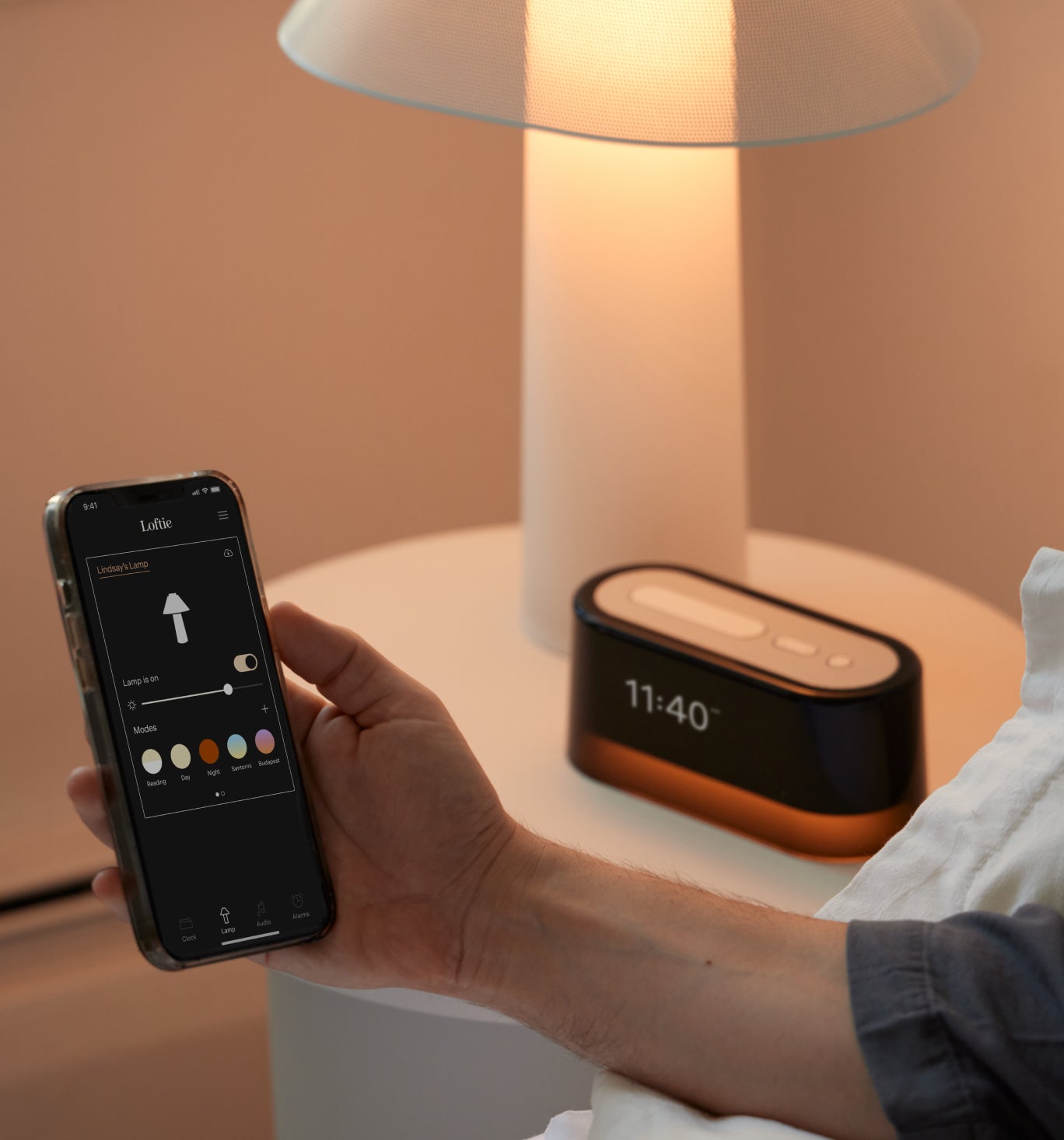 Breeze through set-up
A revamped set-up takes you from box to fully up-and-running without headaches.
Download the app, plug in your Loftie devices, connect to WiFi, and start scheduling coordinated alarms in minutes.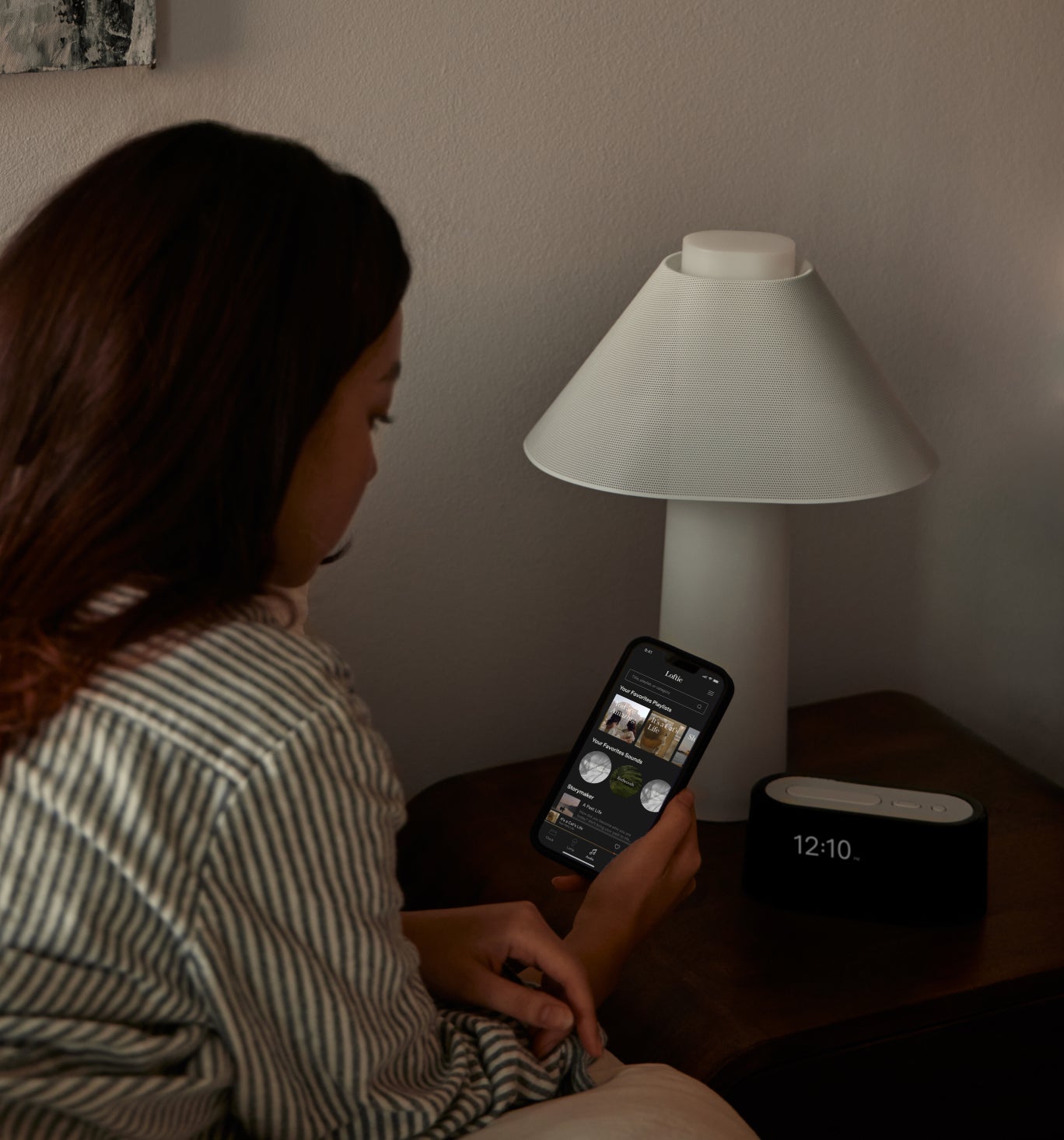 Unlimited, personalized content
Customize anything in the Loftie+ library. Doze off to sleepy stories, make kids' bedtime tales, insert yourself into fan fiction, or tailor meditations and breath work to your goals, with new content all the time.
Choose the voice, sound, plot, and details you want with just a few words, and your private story arrives instantly.