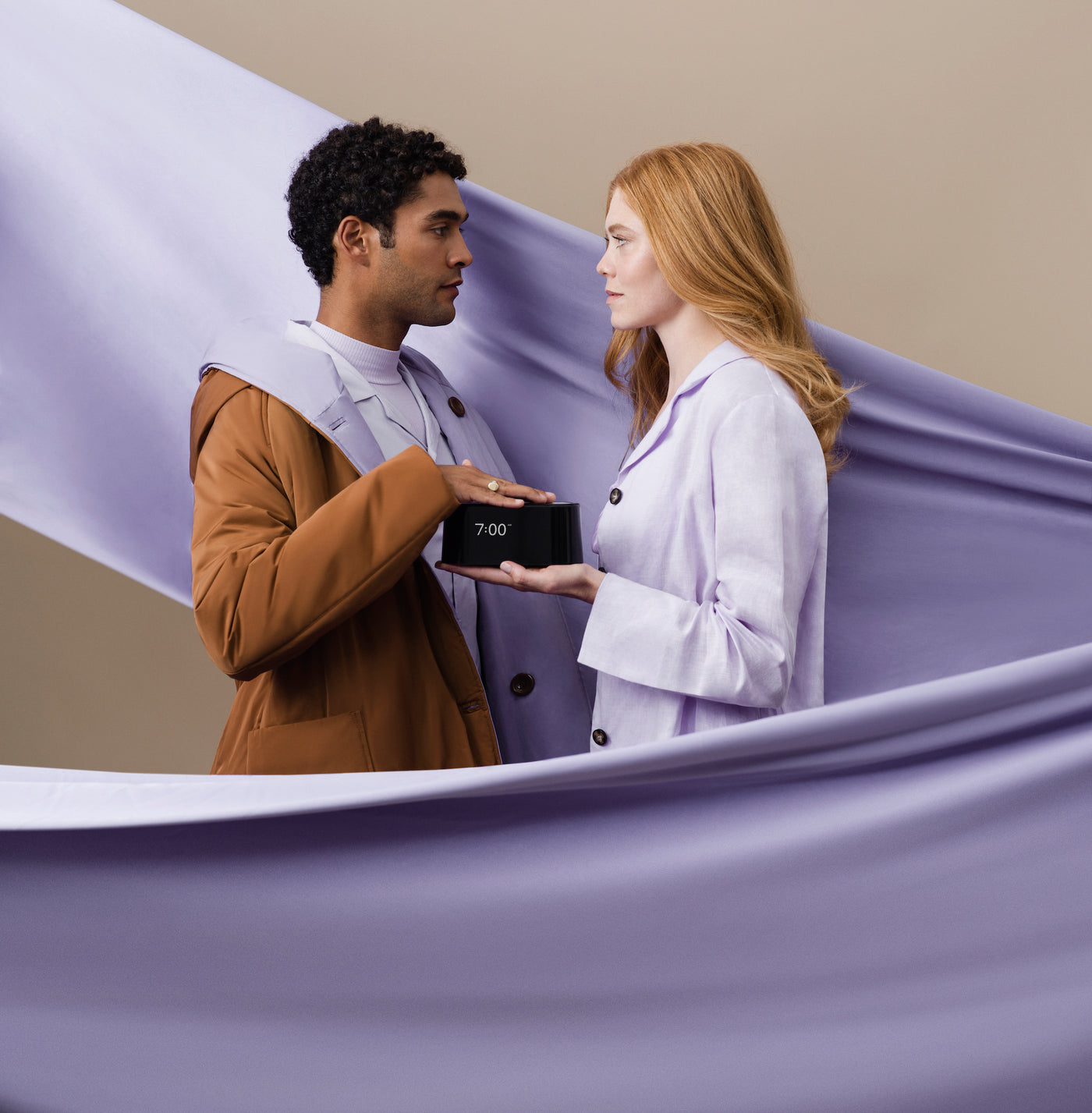 Our gentle yet effective alarm tones are created specifically for Loftie. First, the ambient wake-up sound gently rouses you from sleep. Then, the distinct get-up sound chimes in as the definitive alert to let you know it's time to start your day.
Learn more about our sounds.
You don't have to hate your alarm. And with Loftie, you might even love it. We've designed our two-phase alarm system and custom melodic tones to match the way you naturally wake up—working with your brain, instead of against it.
Learn more about our alarm.
We get it. The real estate on your nightstand is precious.
So we designed the perfect bedside lamp that makes a statement, while also setting the exact mood you need—right when you need it.
Inspired by nature, wake up to the natural colors of the sunrise and wind down with the evening sunset.
Learn more about out lamp.
Loftie is a wellness company committed to creating stylish, innovative products that help people rest, relax, and recharge. We focus on supporting healthy sleep because it is one of the most critical elements for physical, mental, and emotional wellbeing, yet also one of the most undervalued. We take a mindful approach to technology, using it to inspire refreshing action rather than endless distraction, and we take a thoughtful approach to design, because any object you bring into your life should be as beautiful as it is beneficial.
Sleeping is the New Working
The Loftie Times