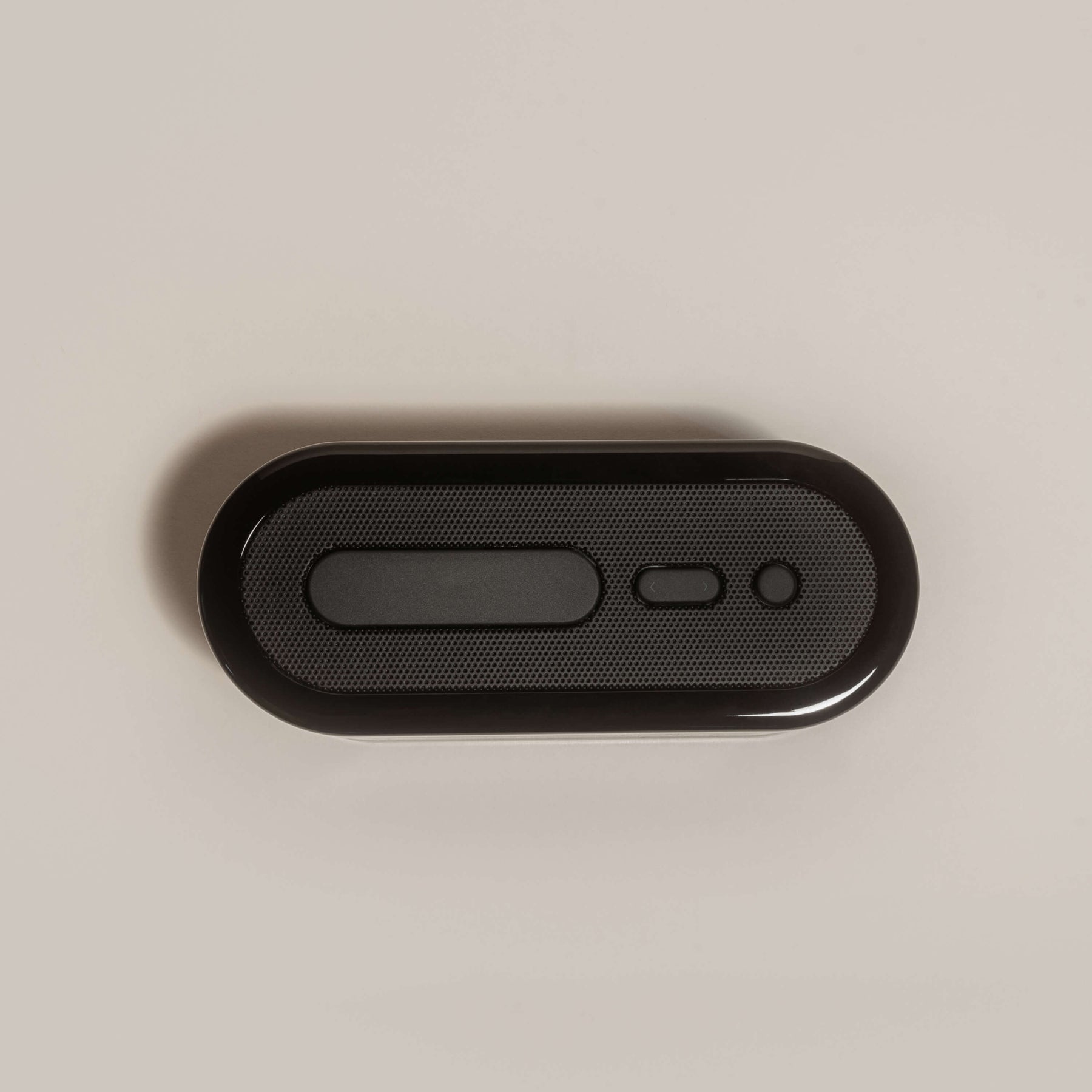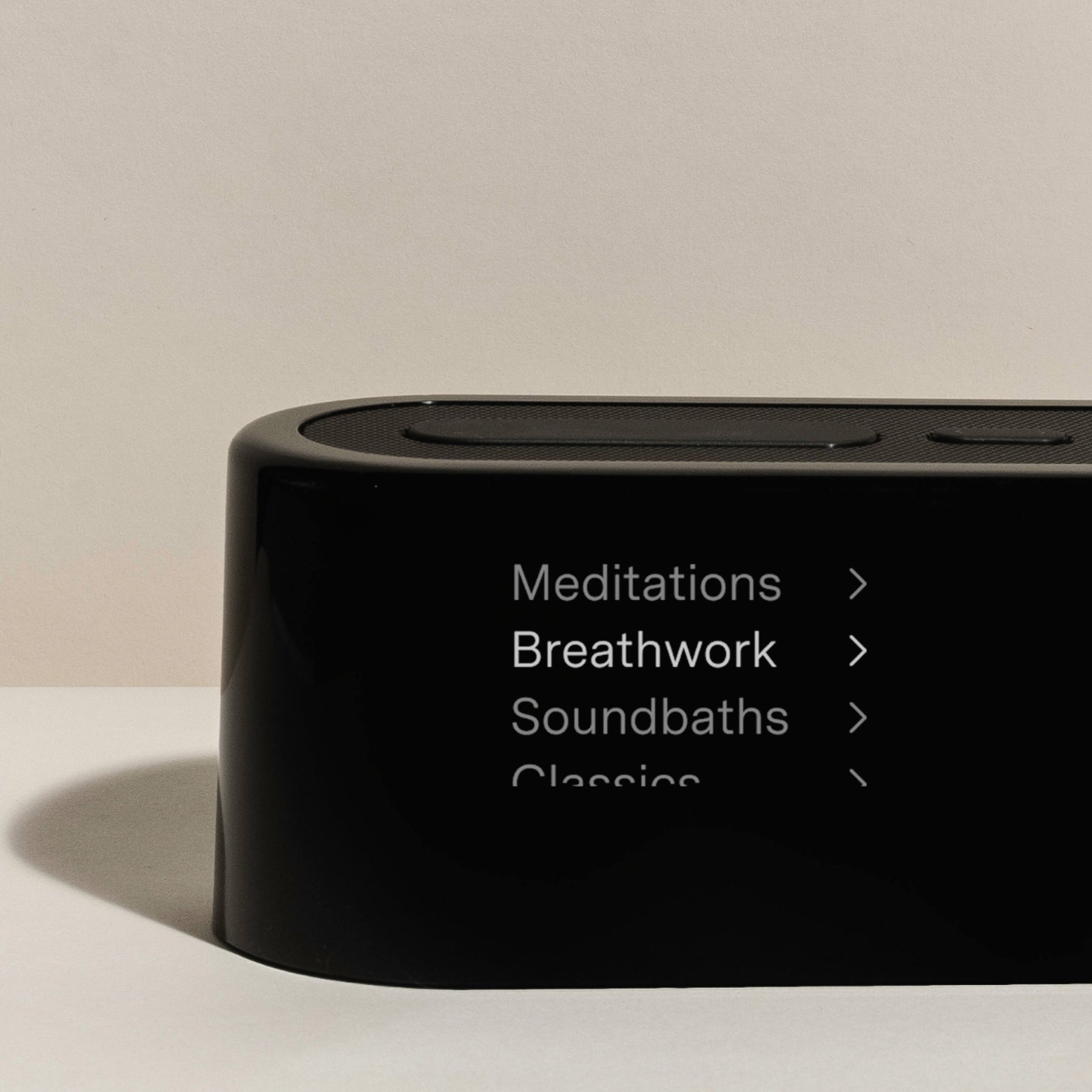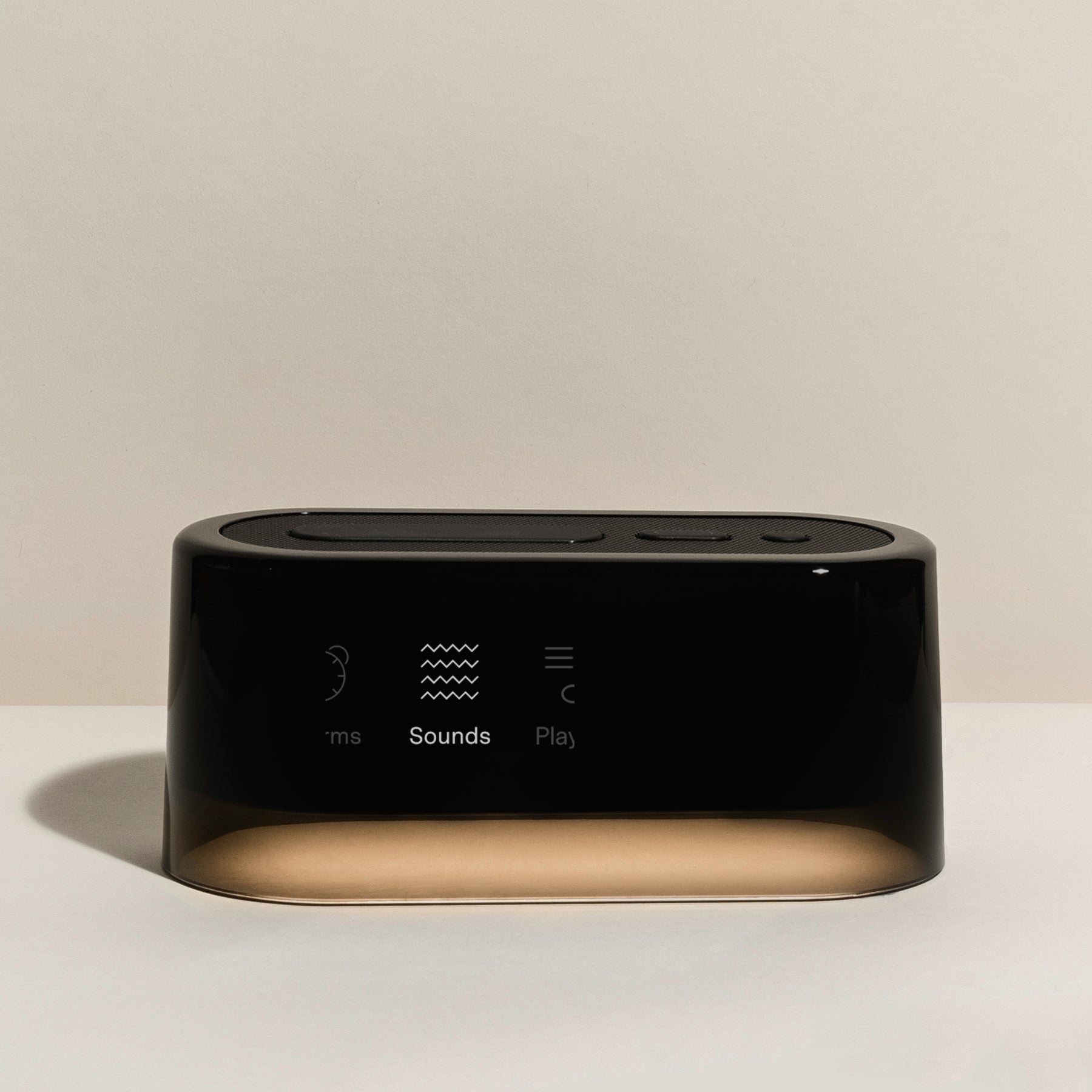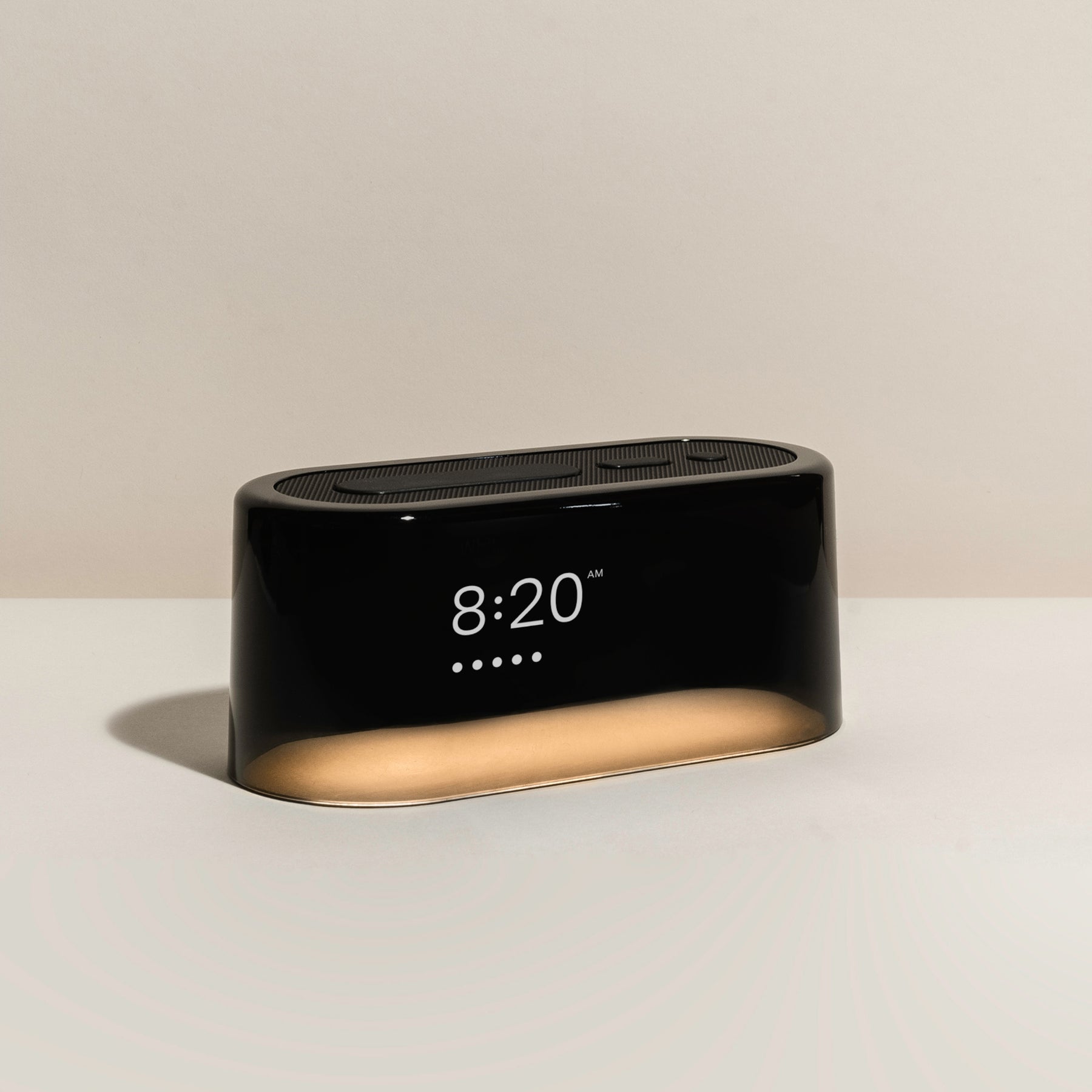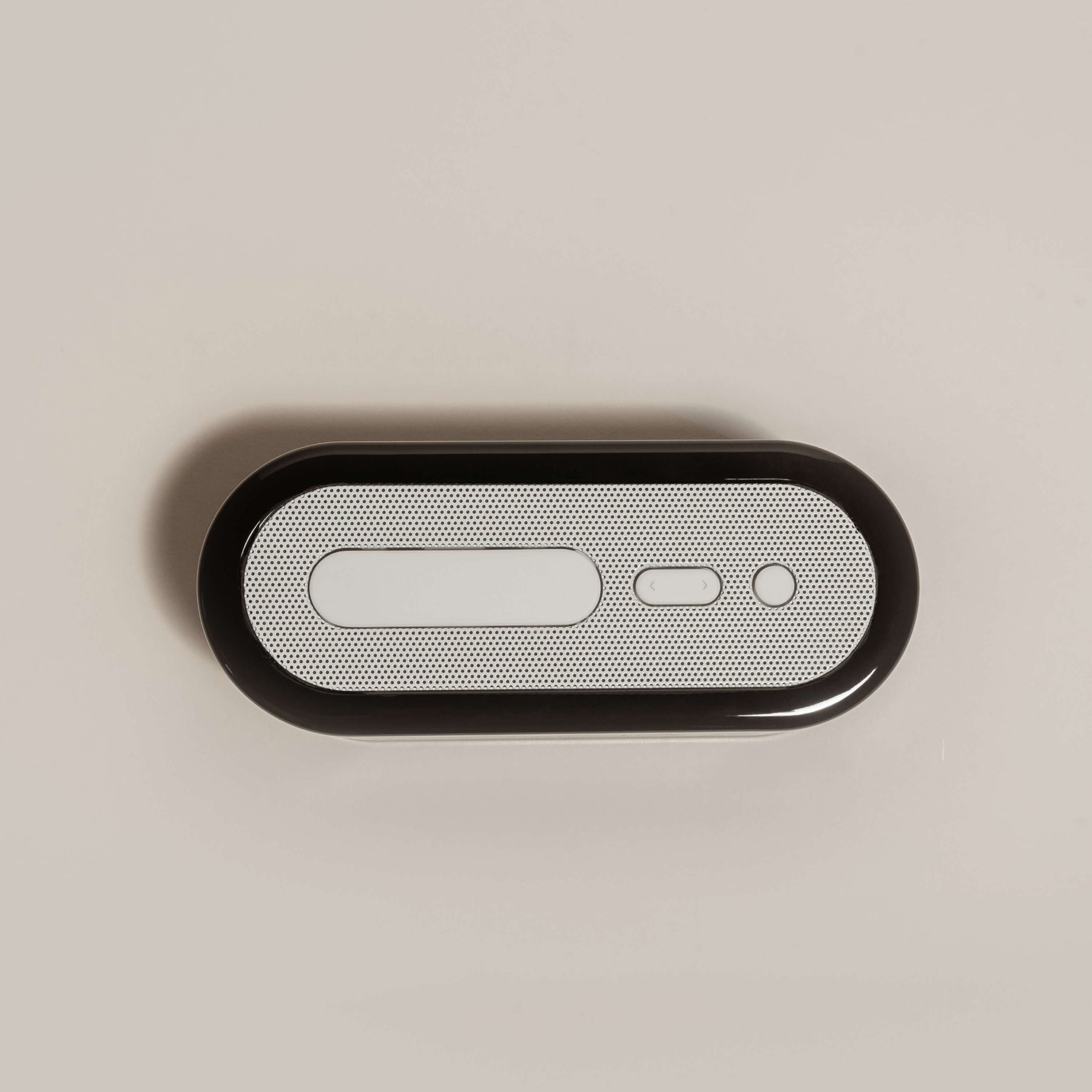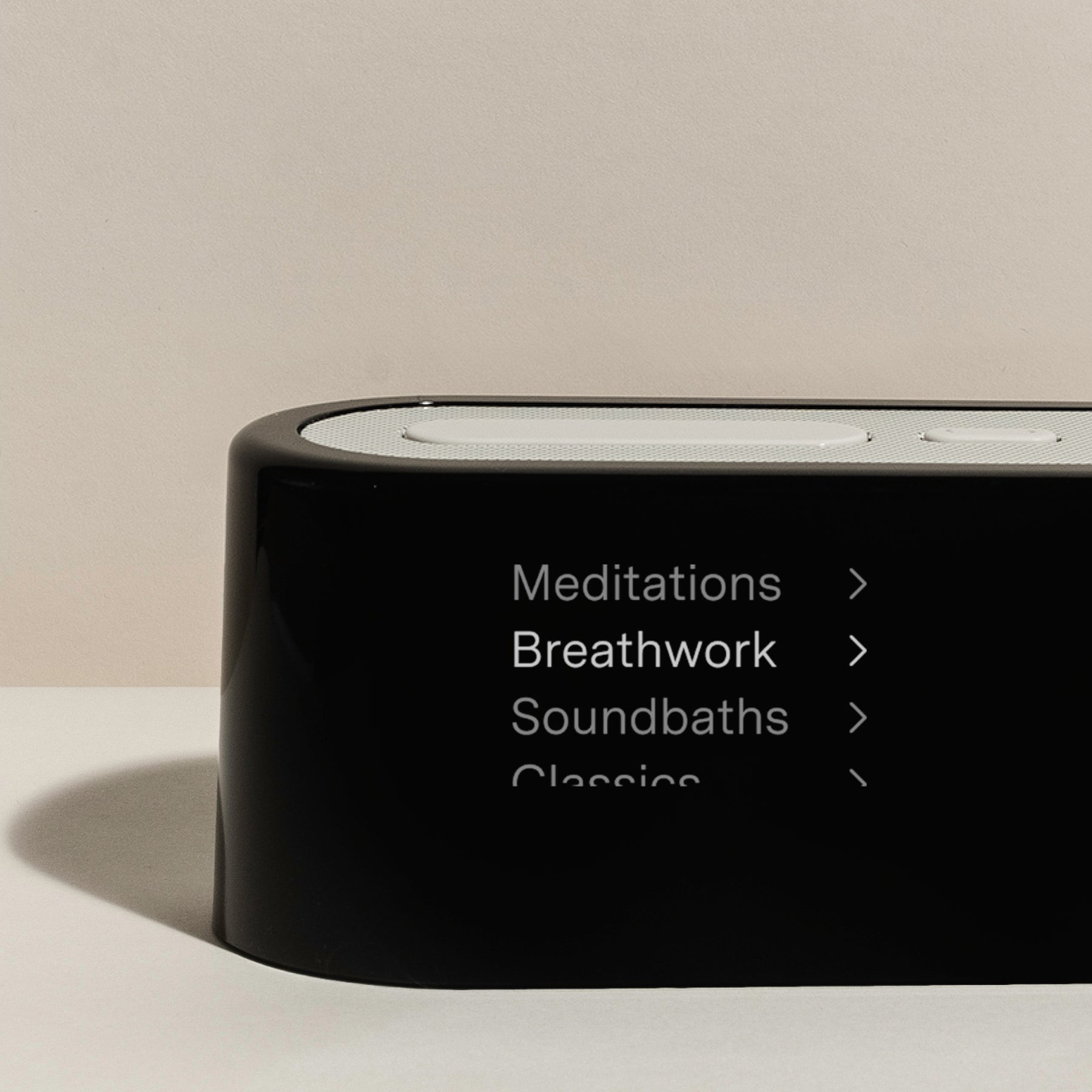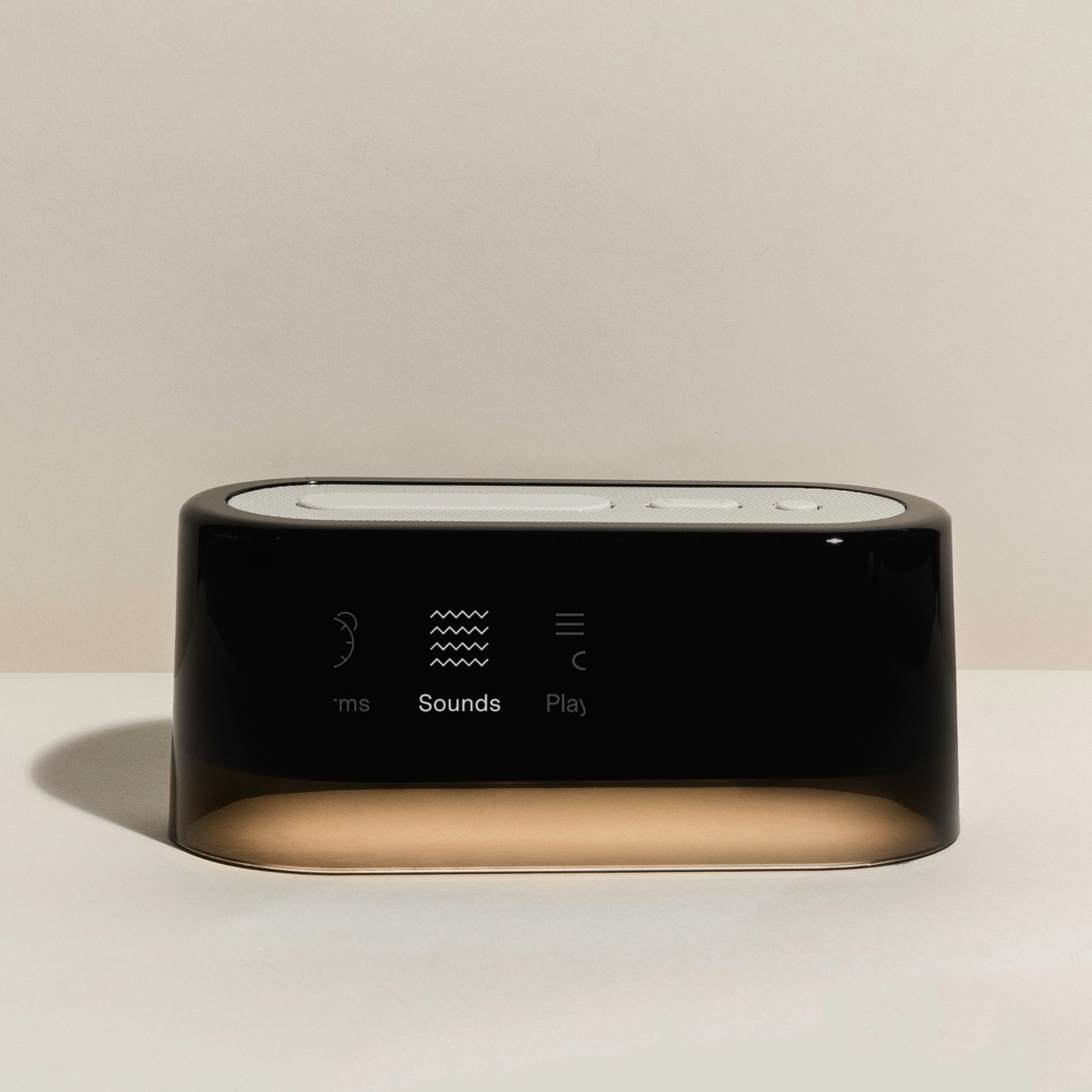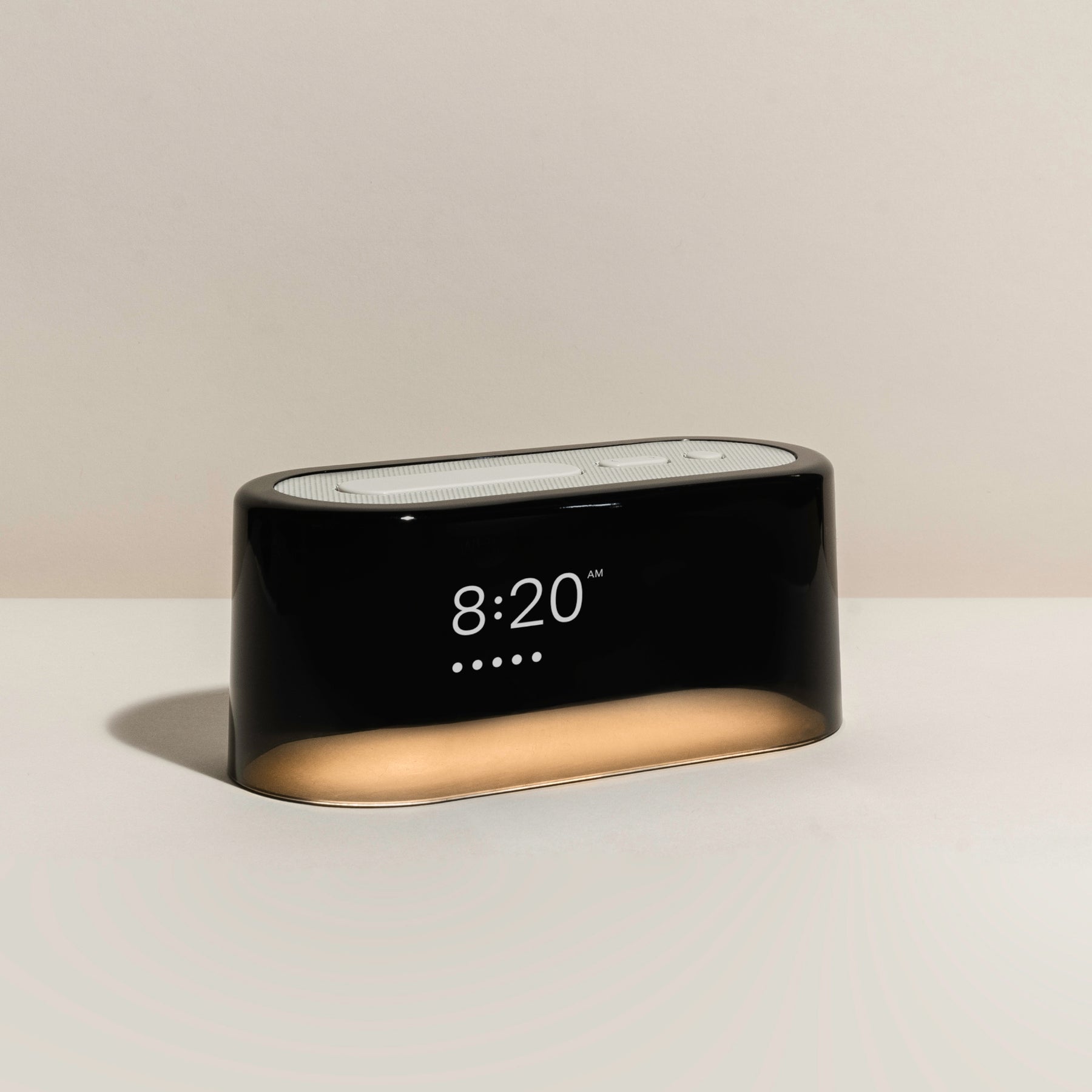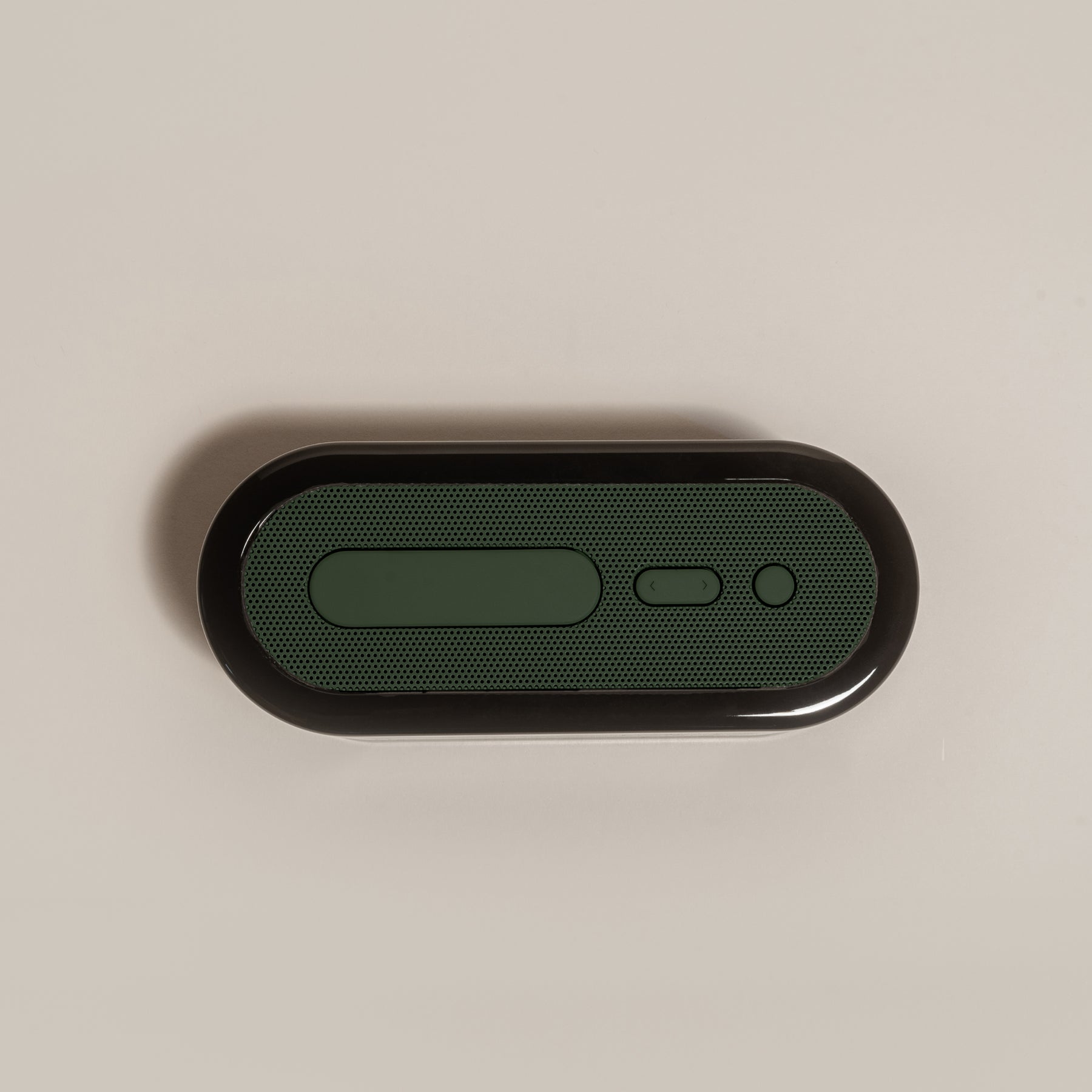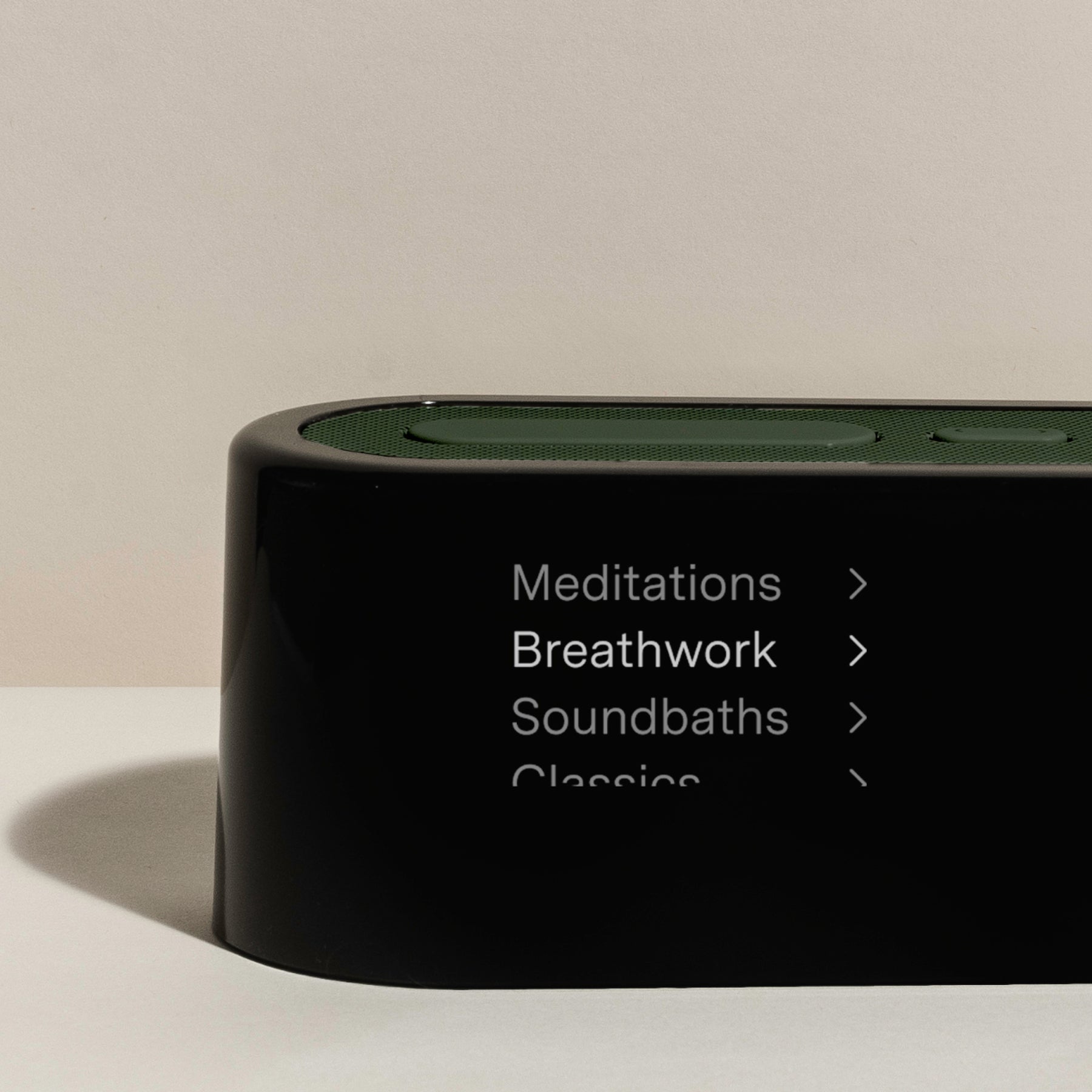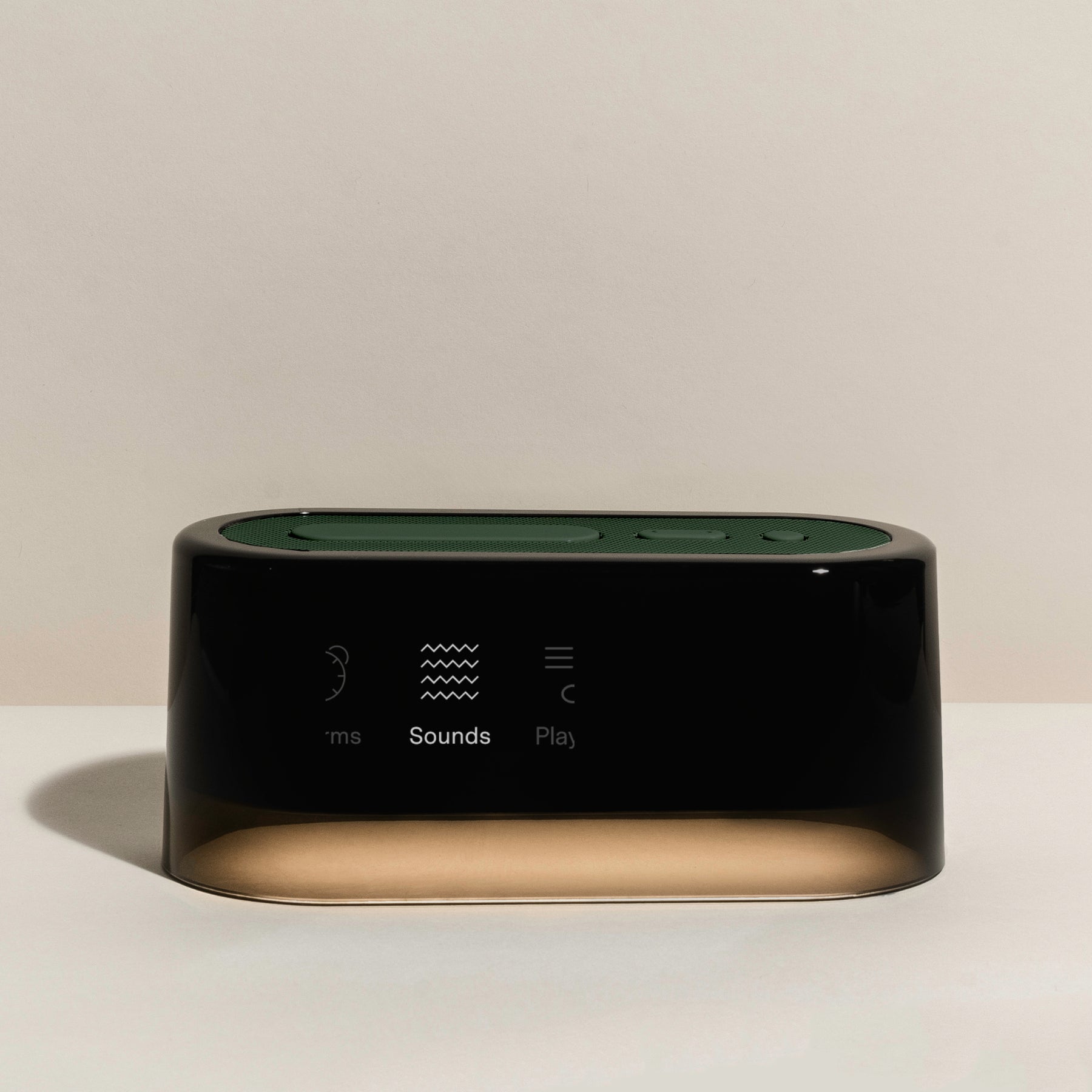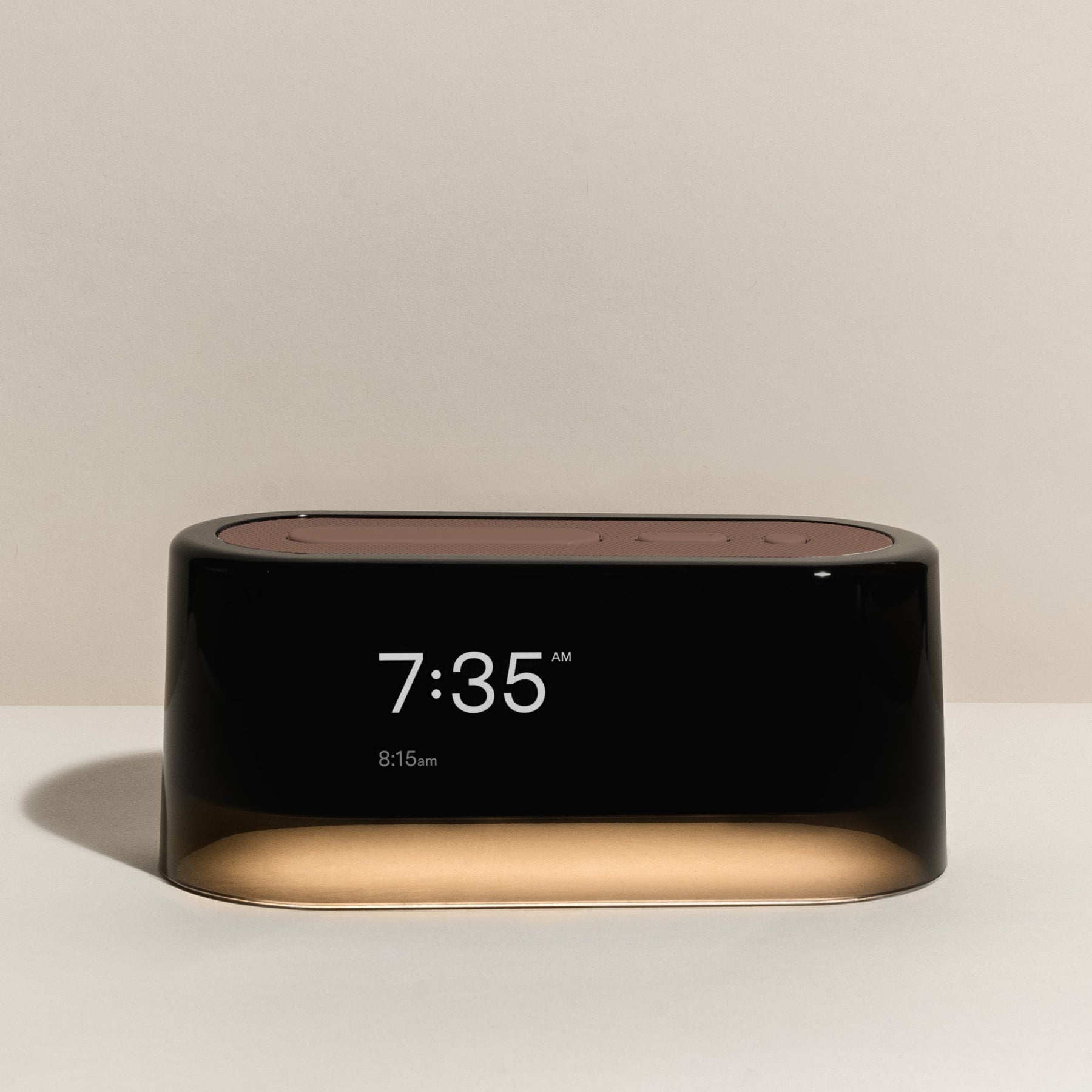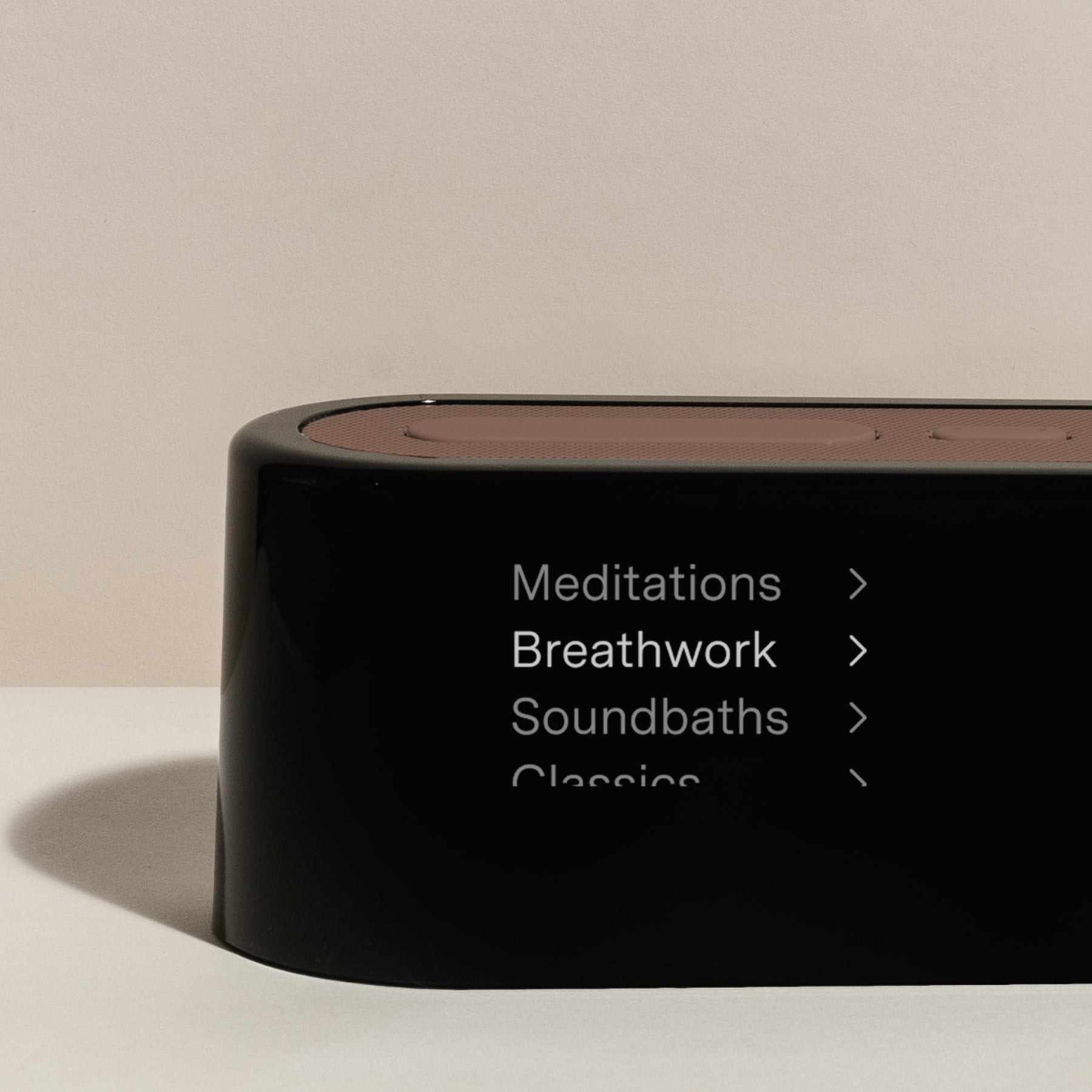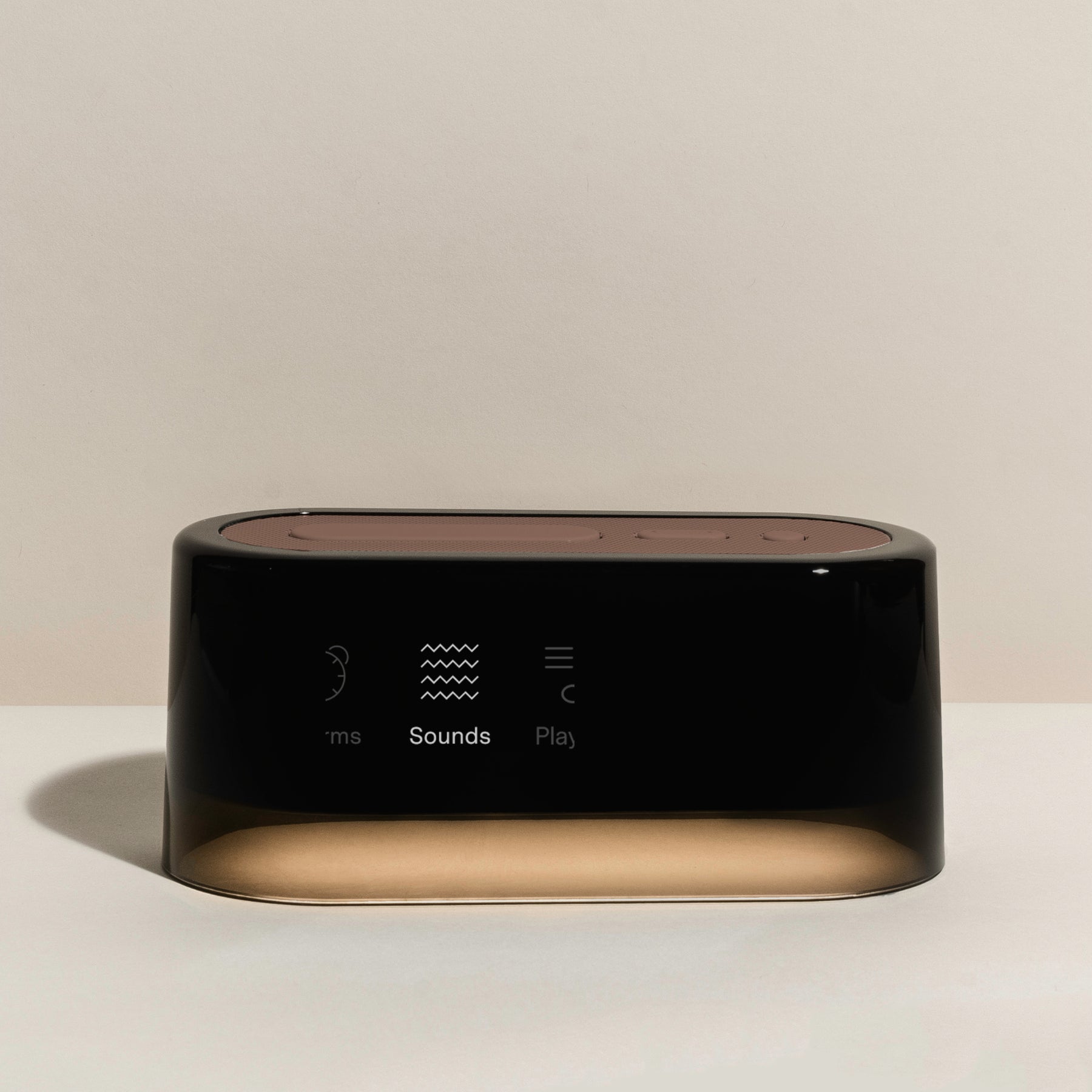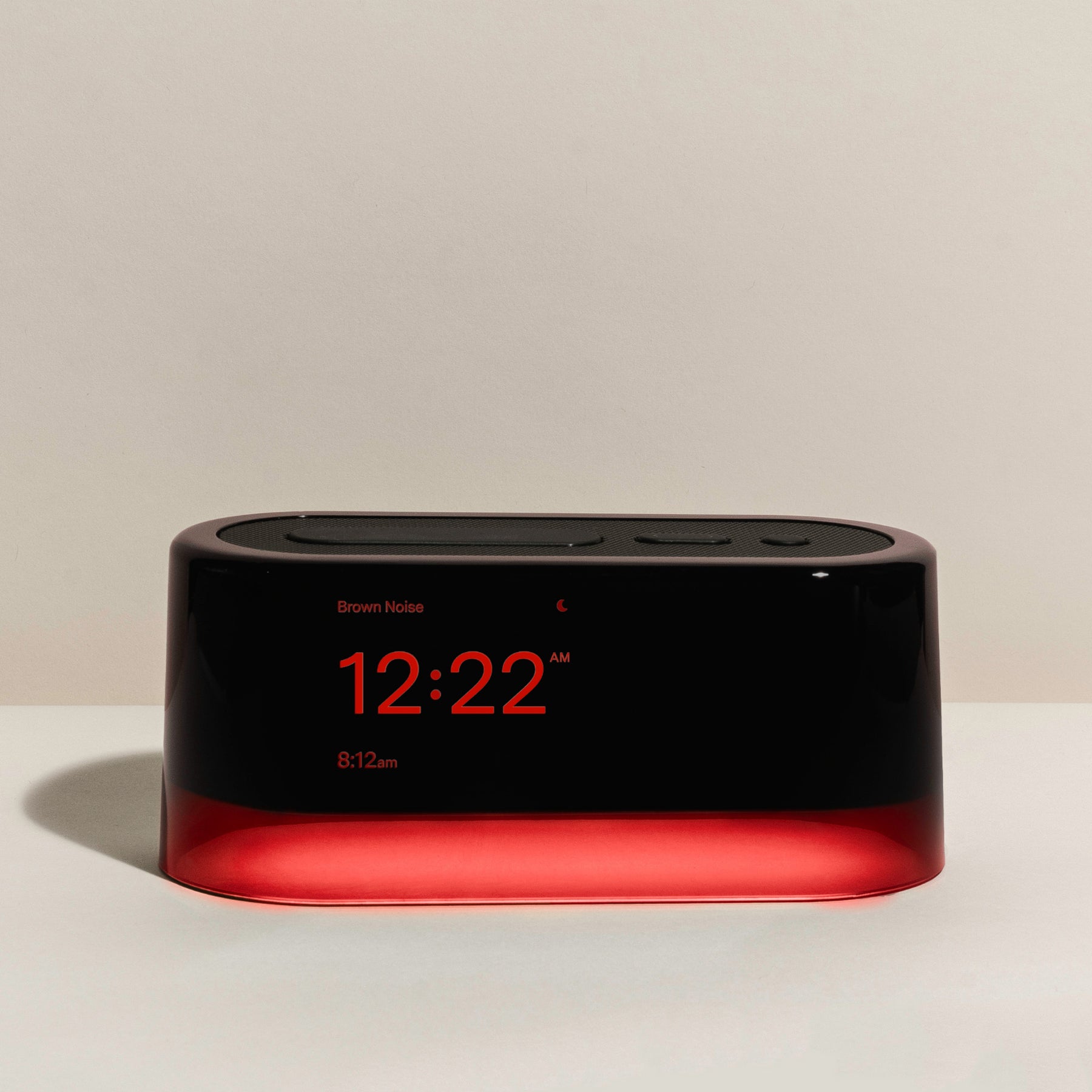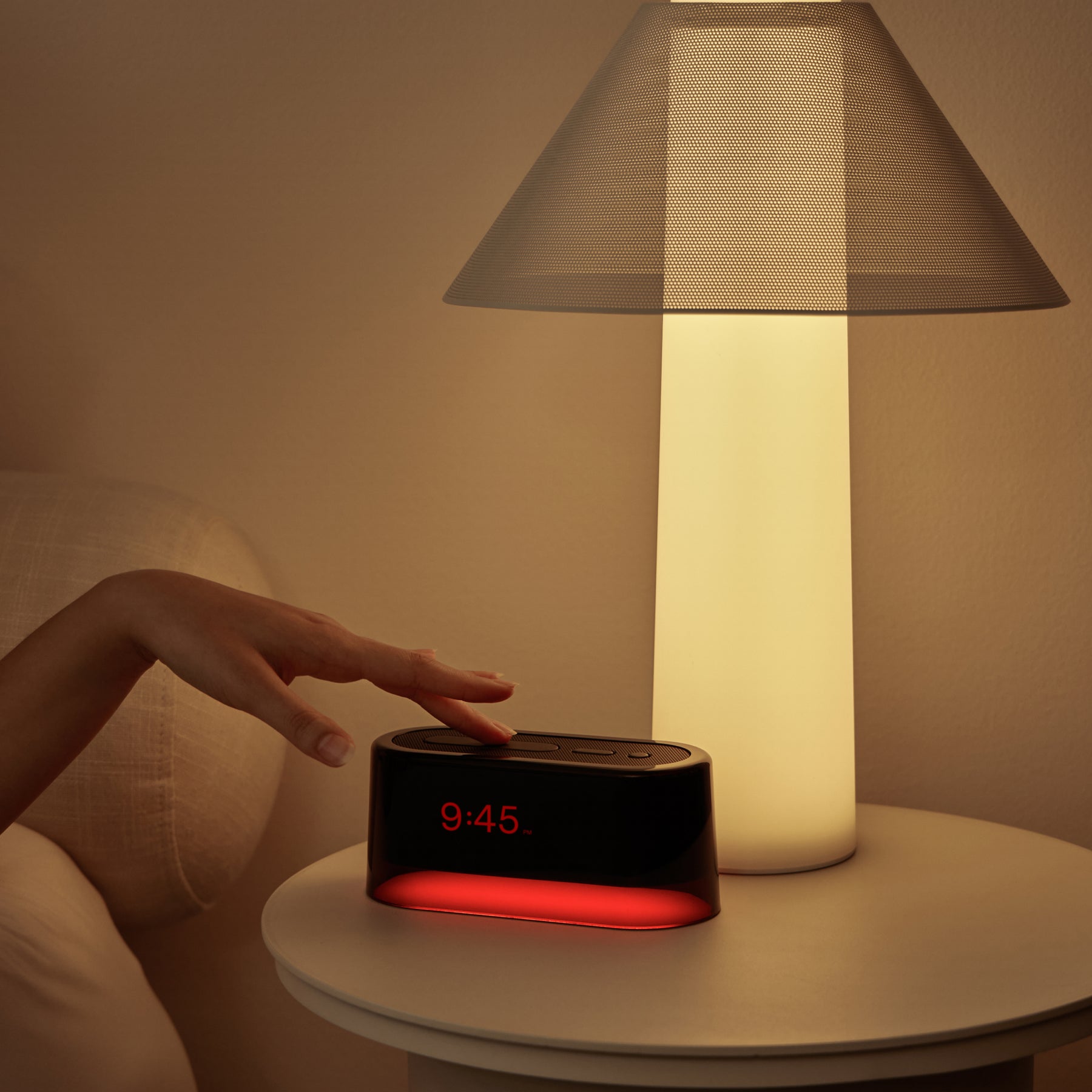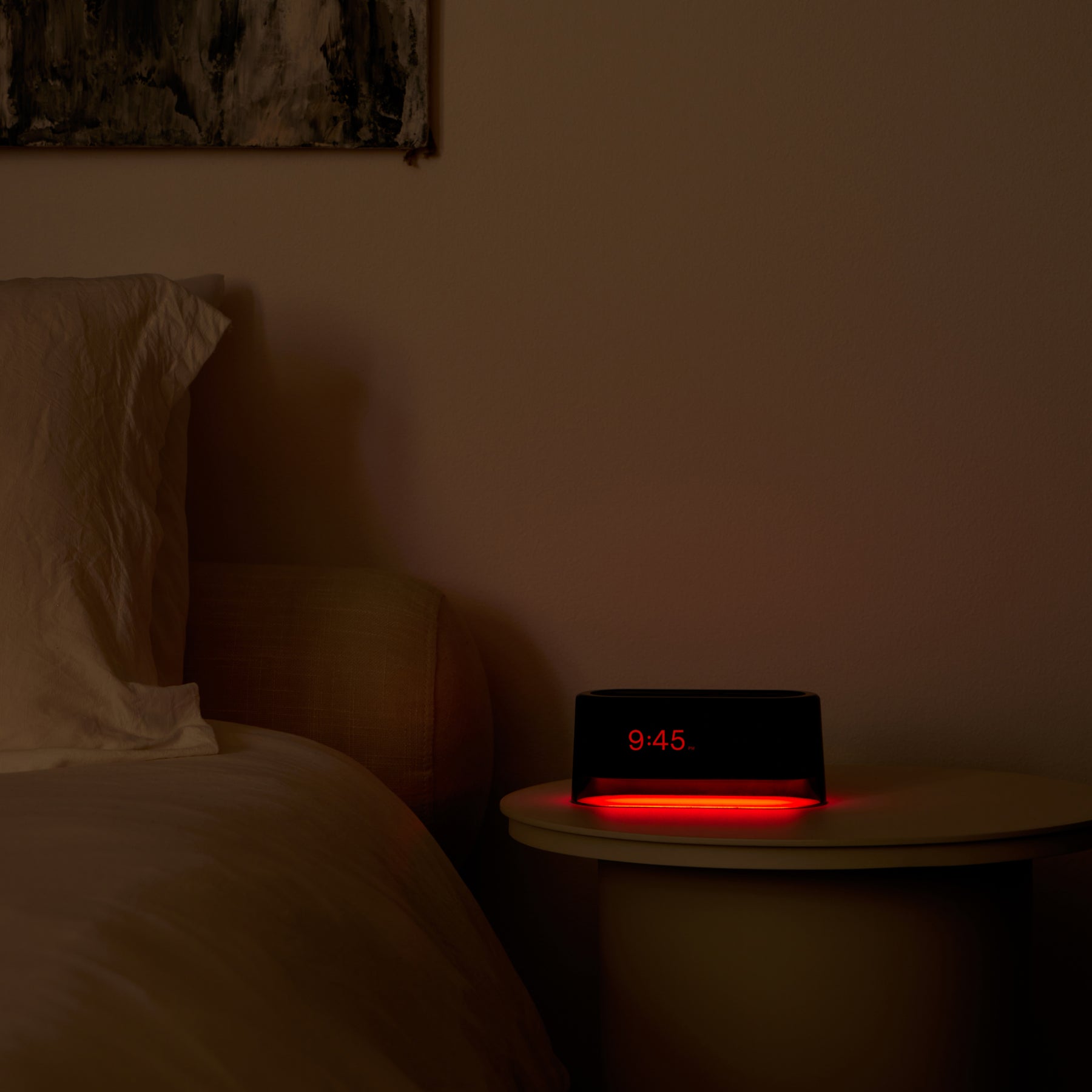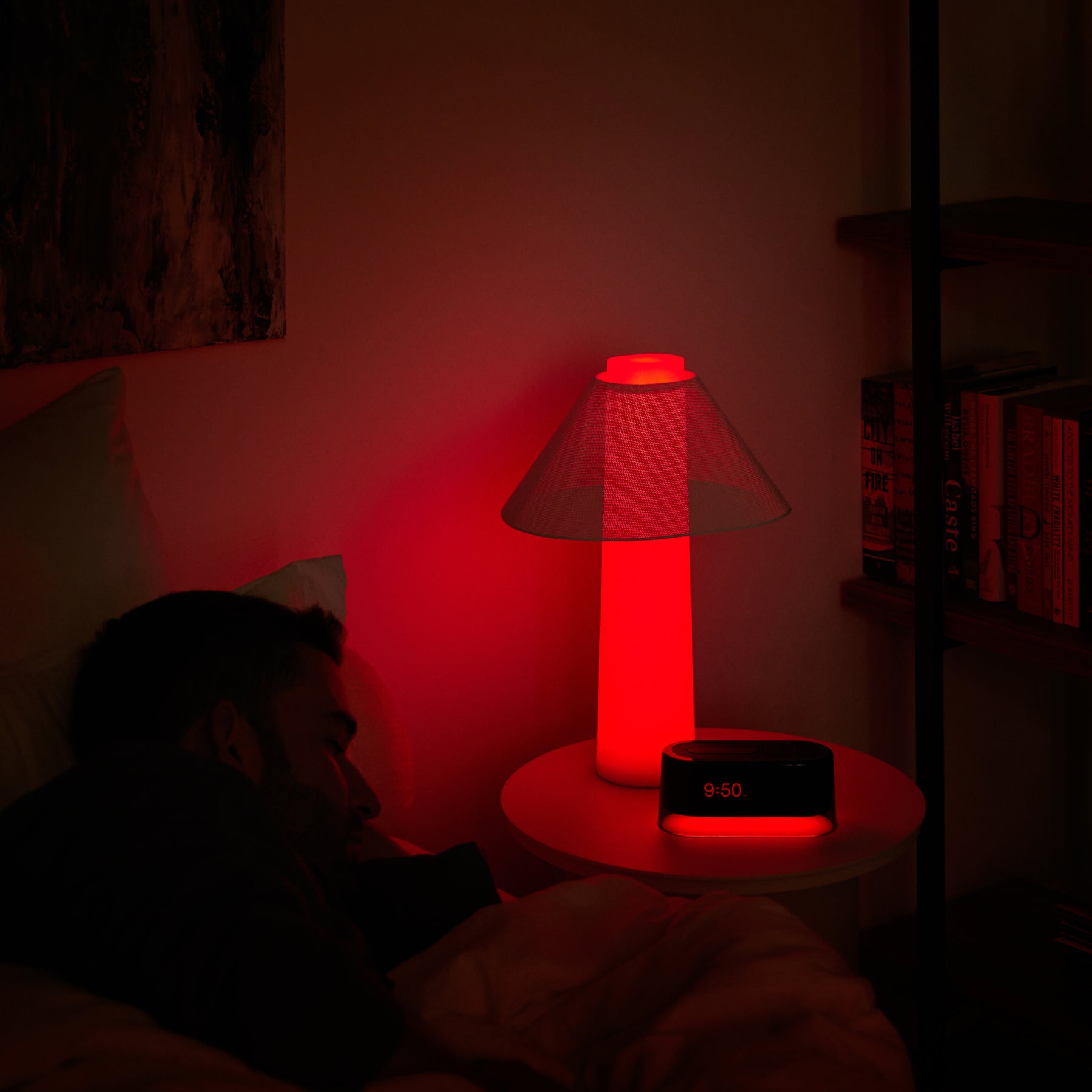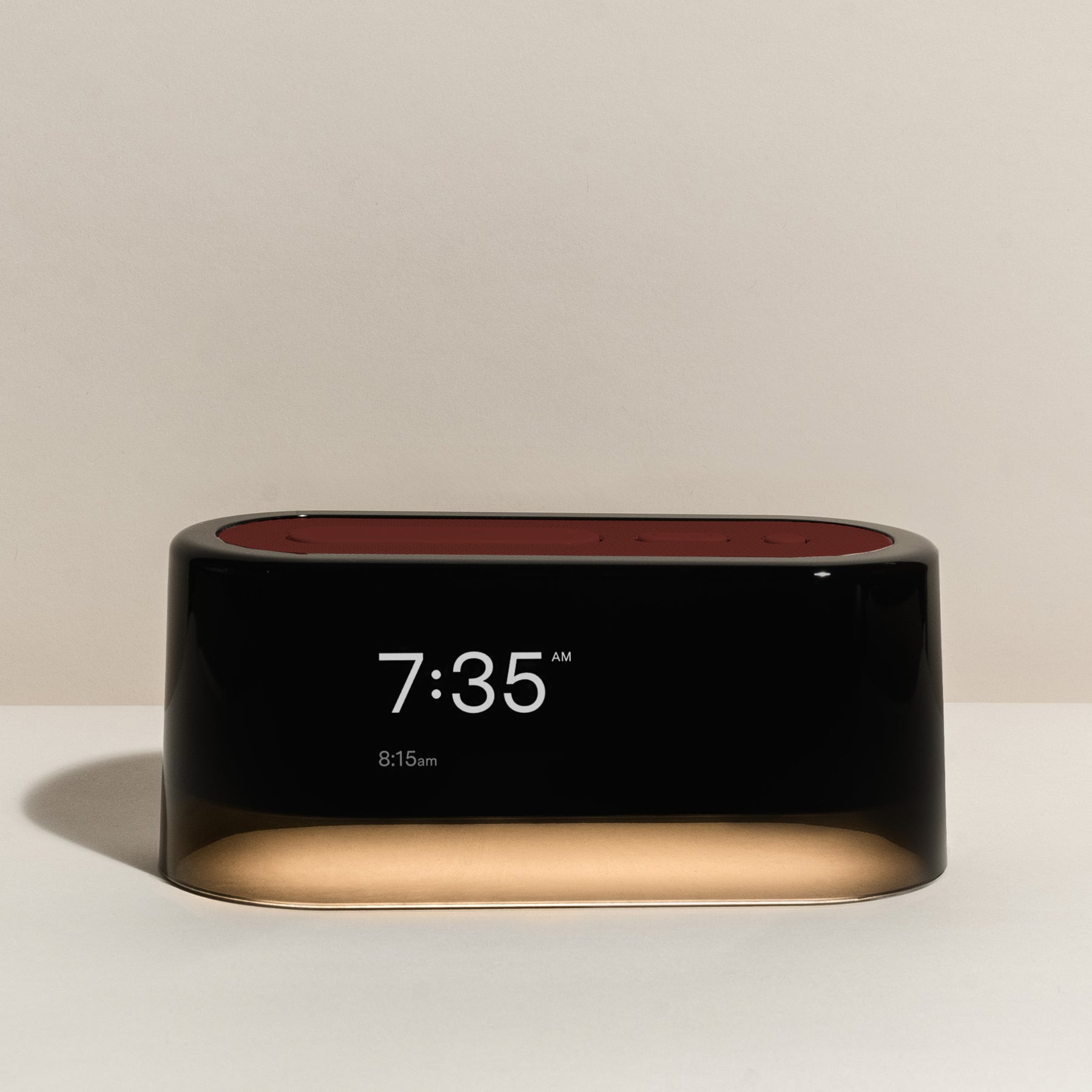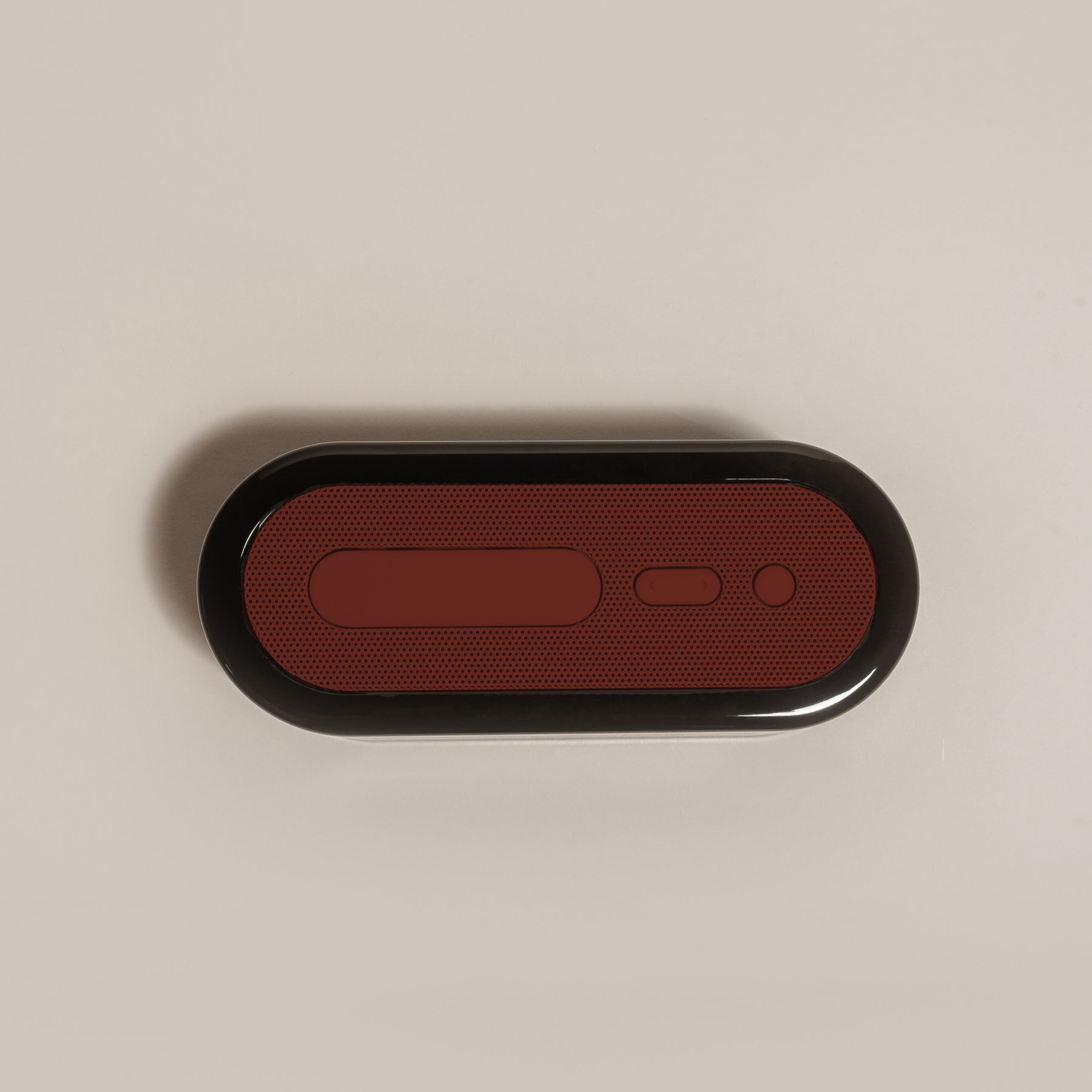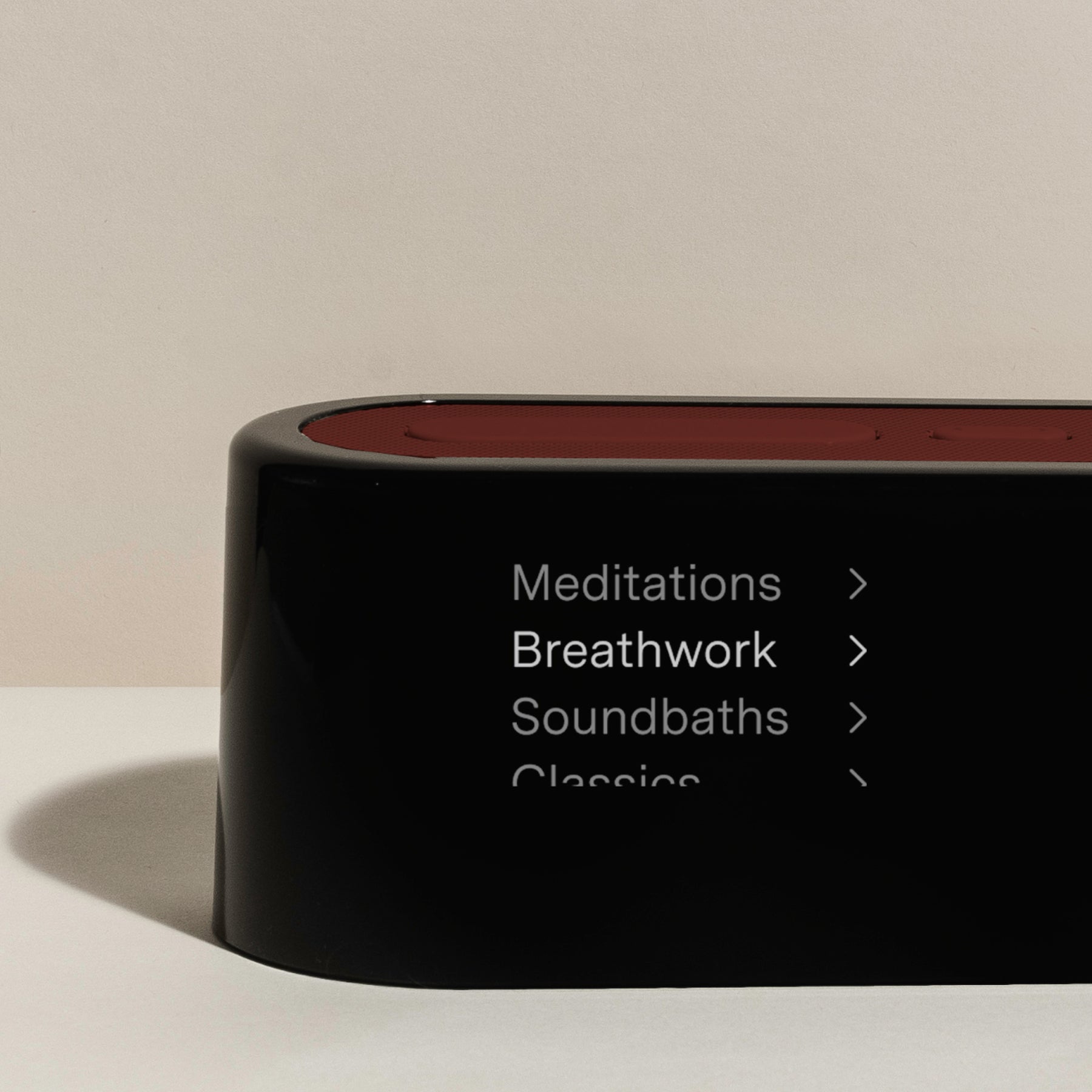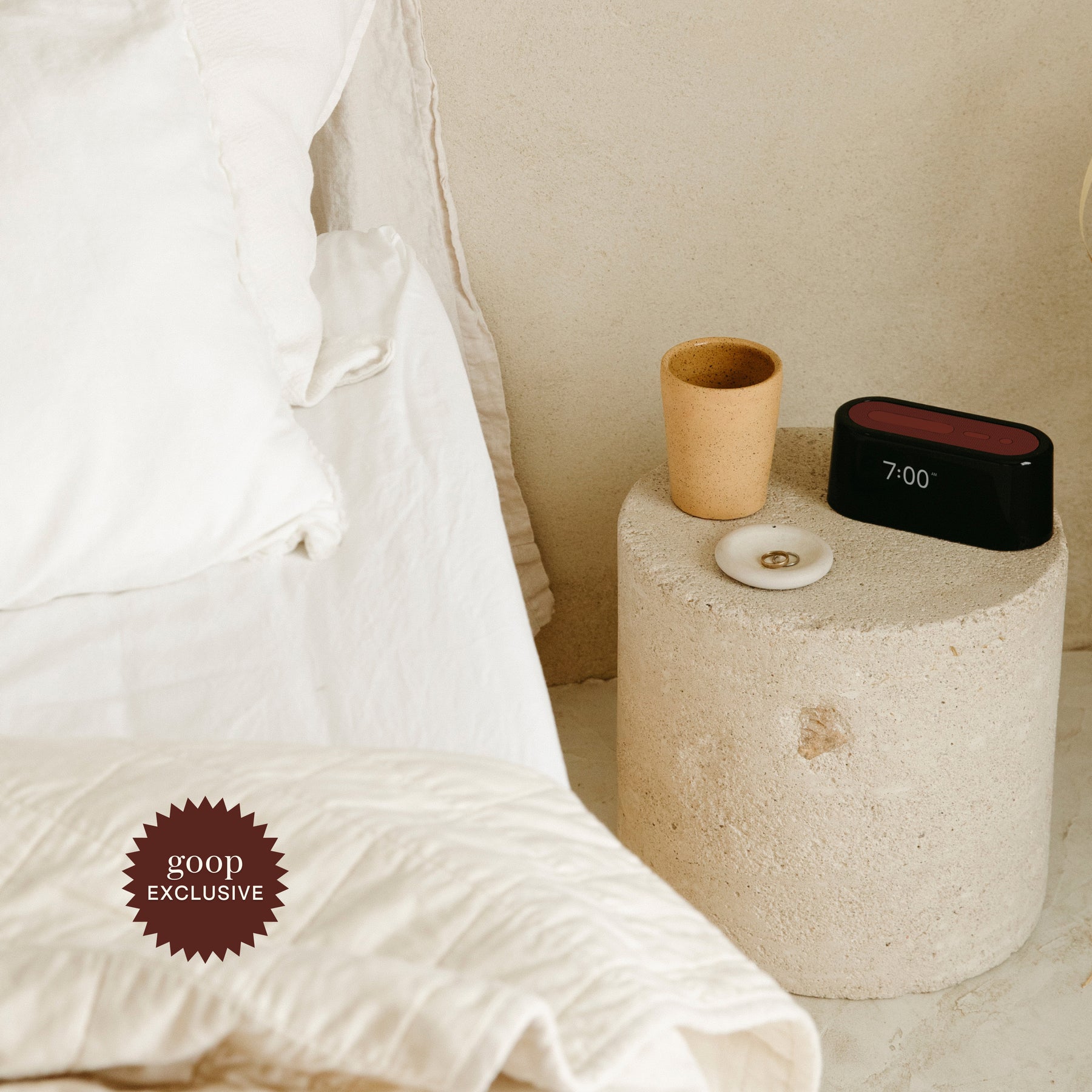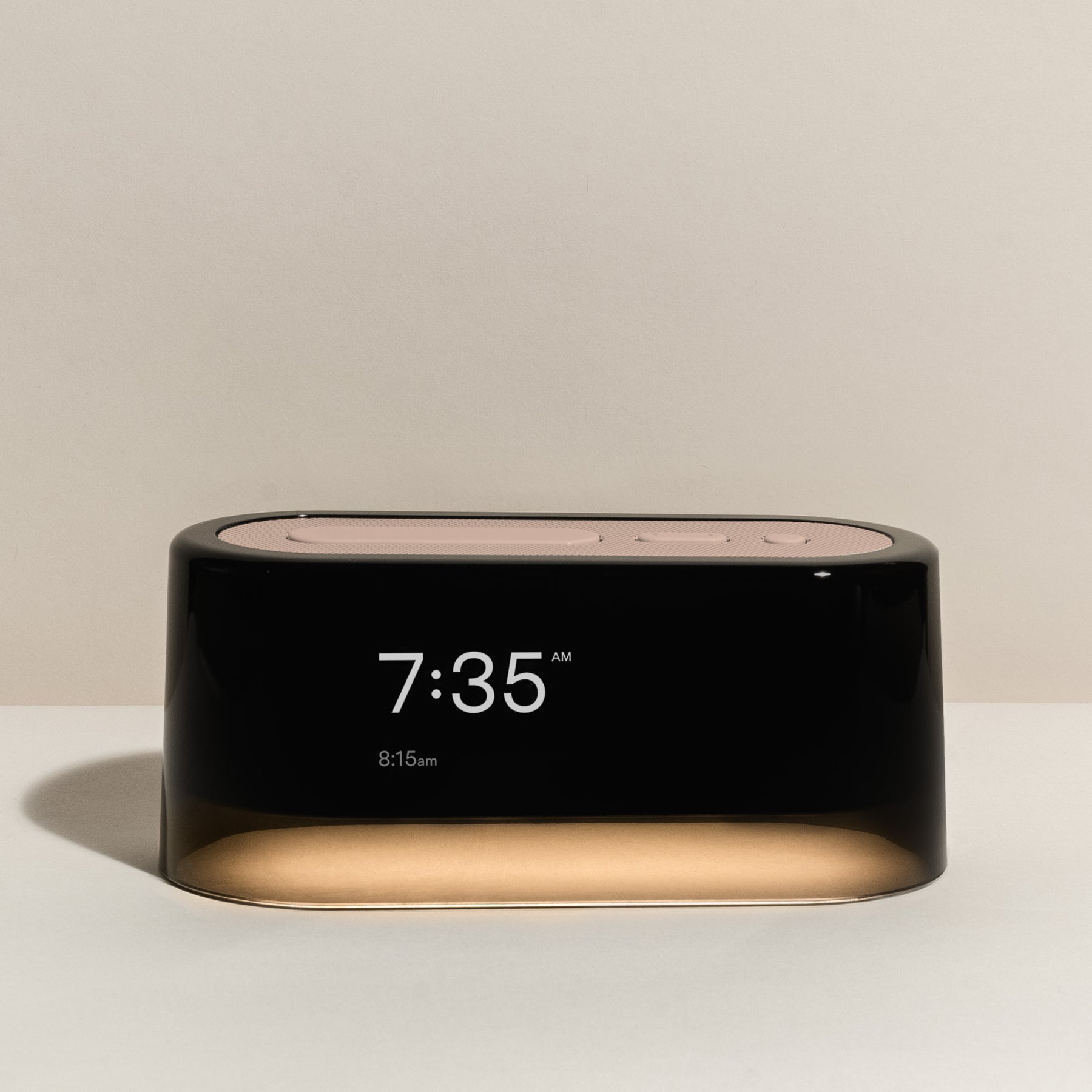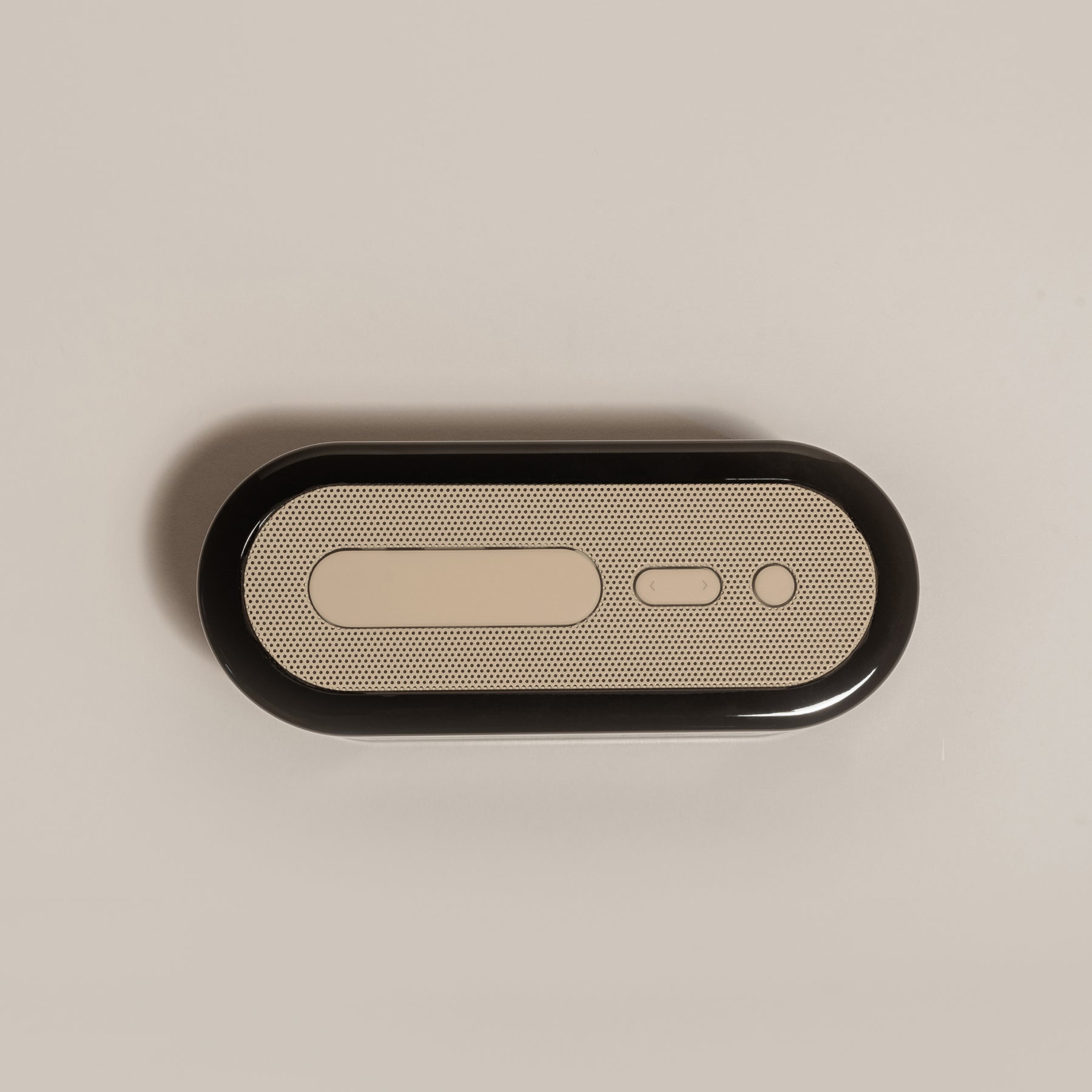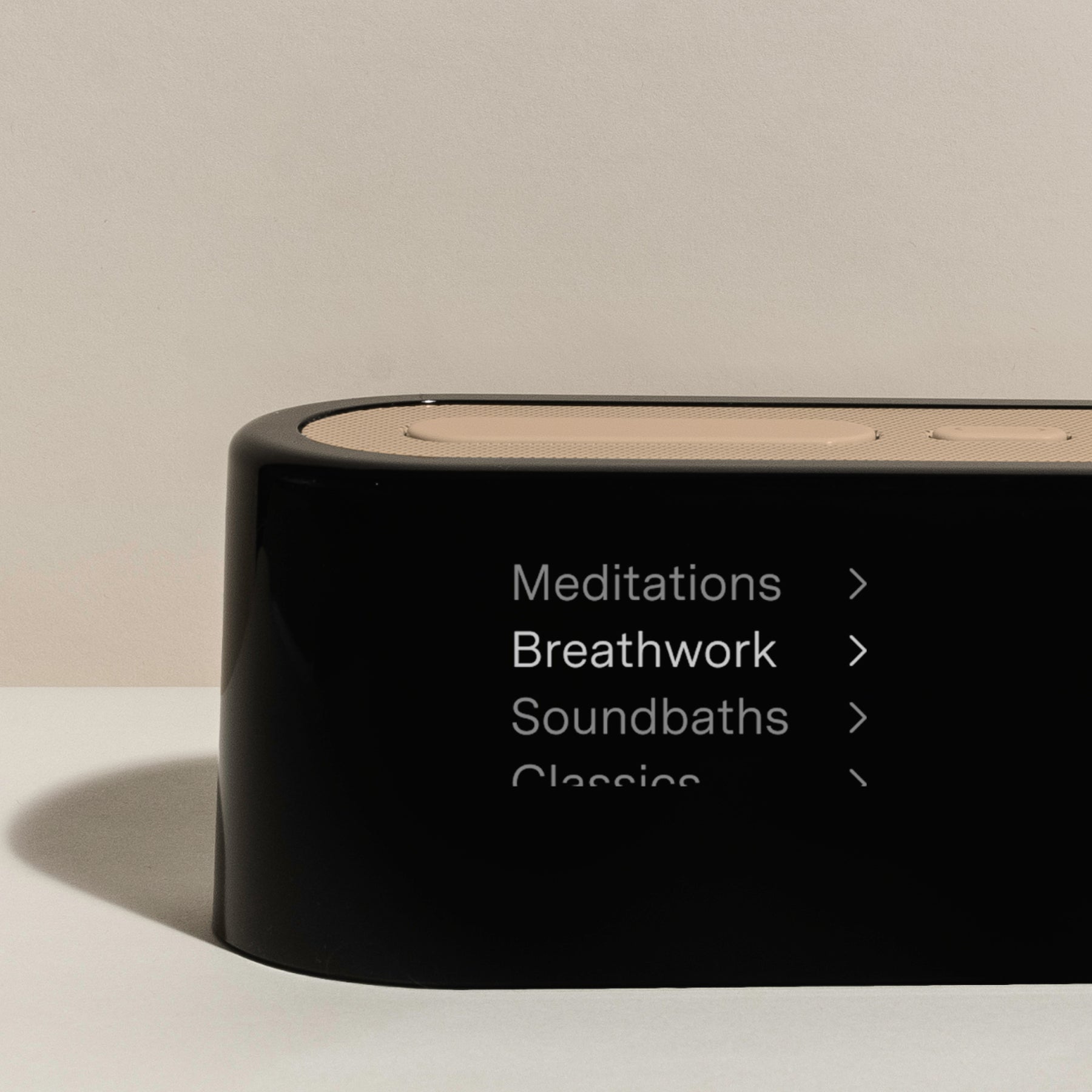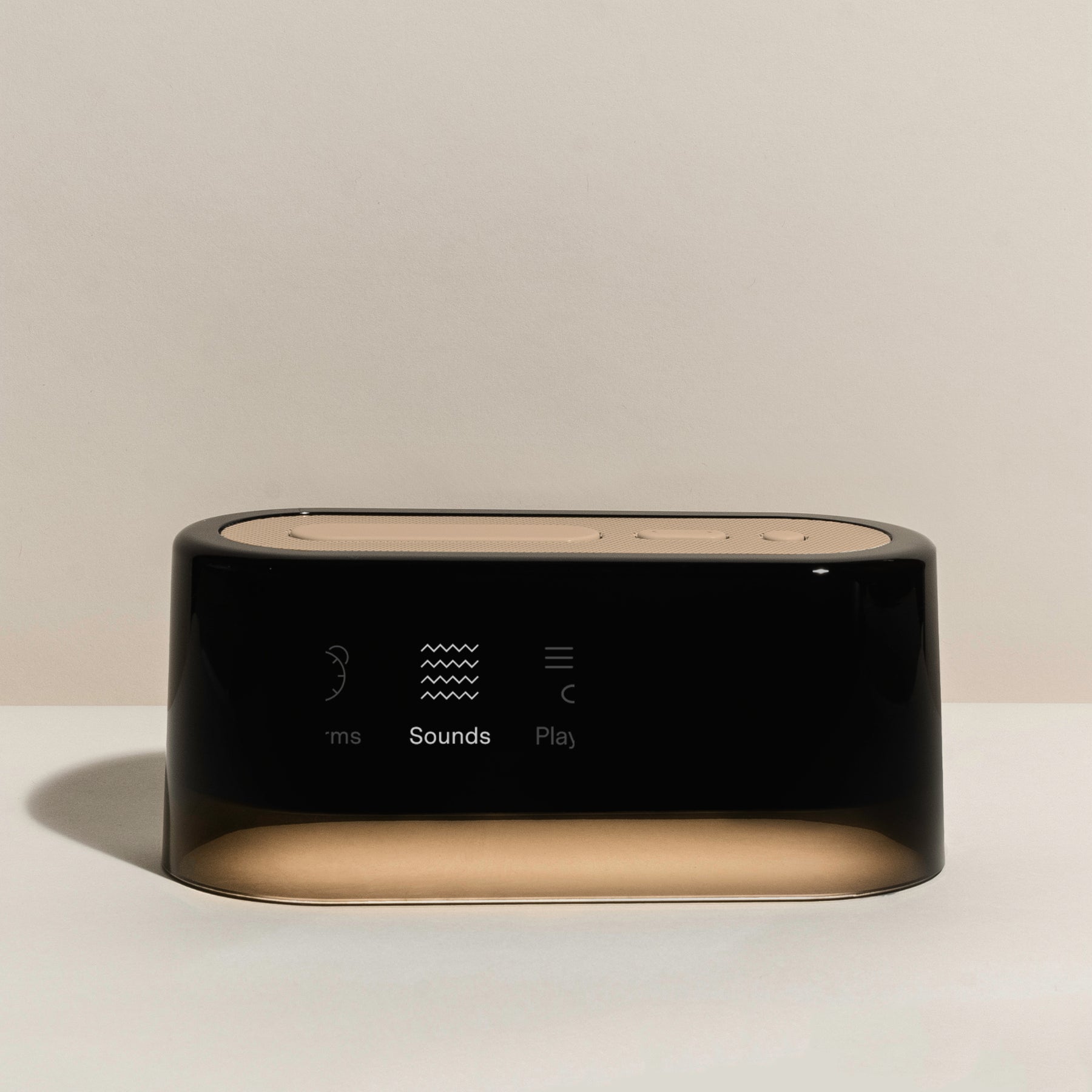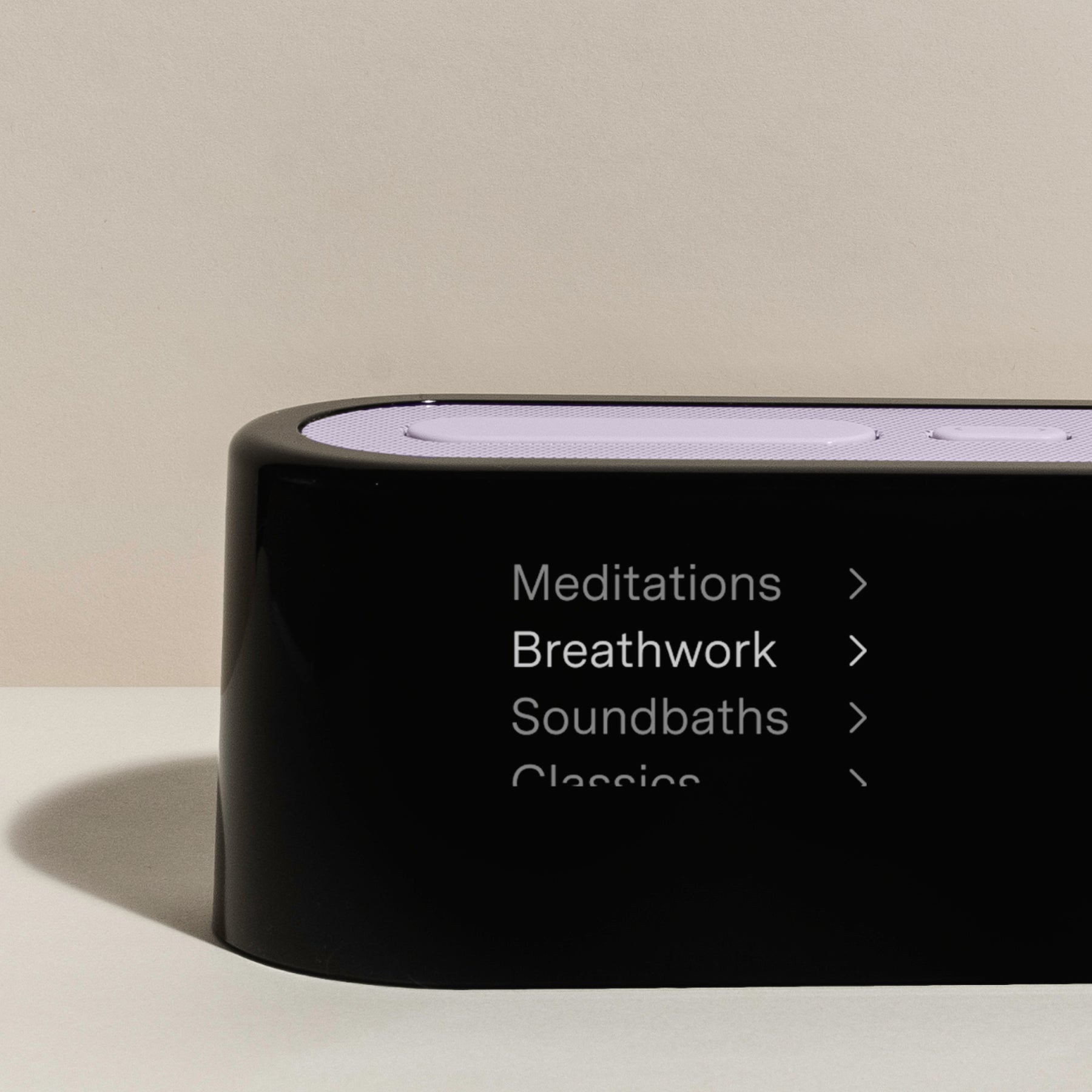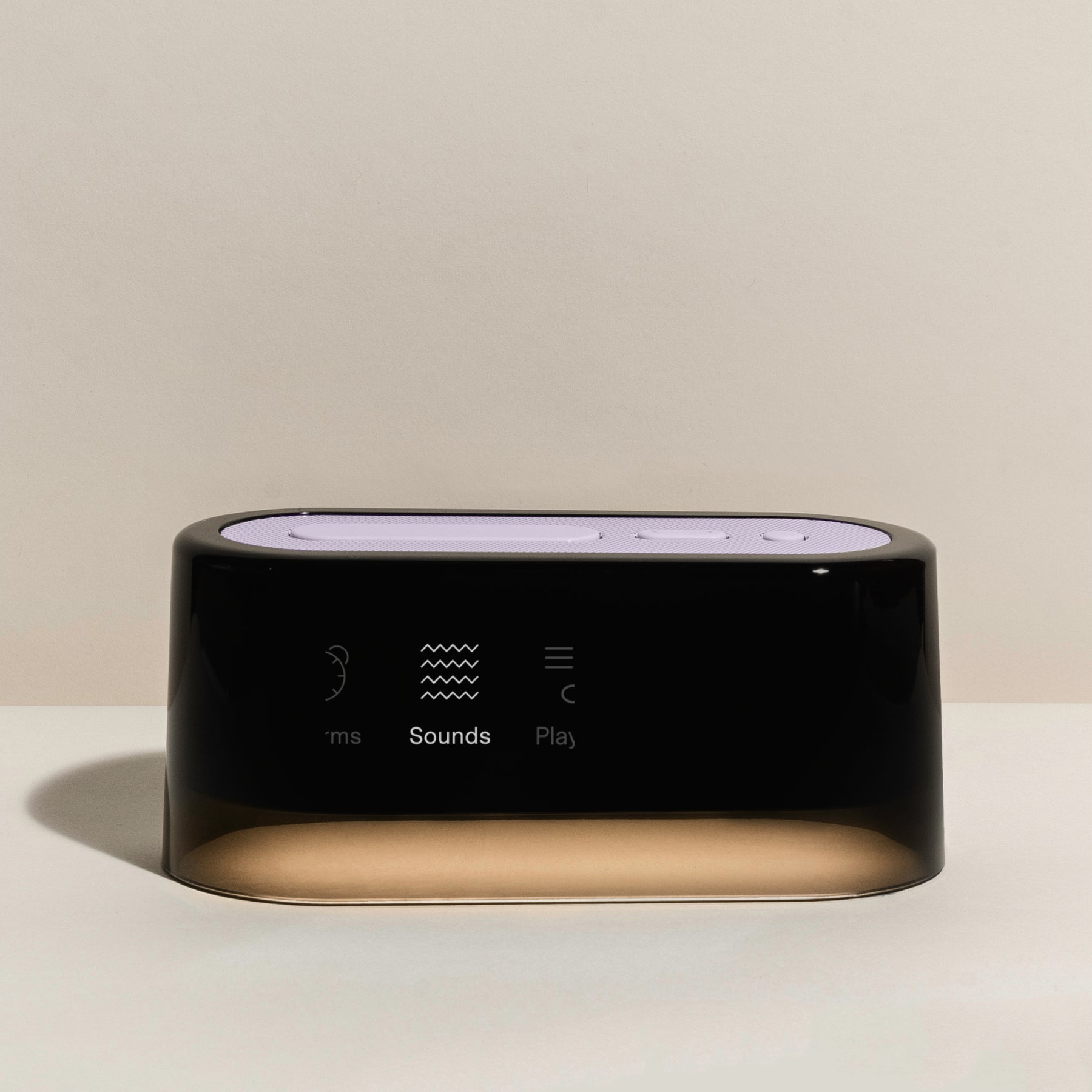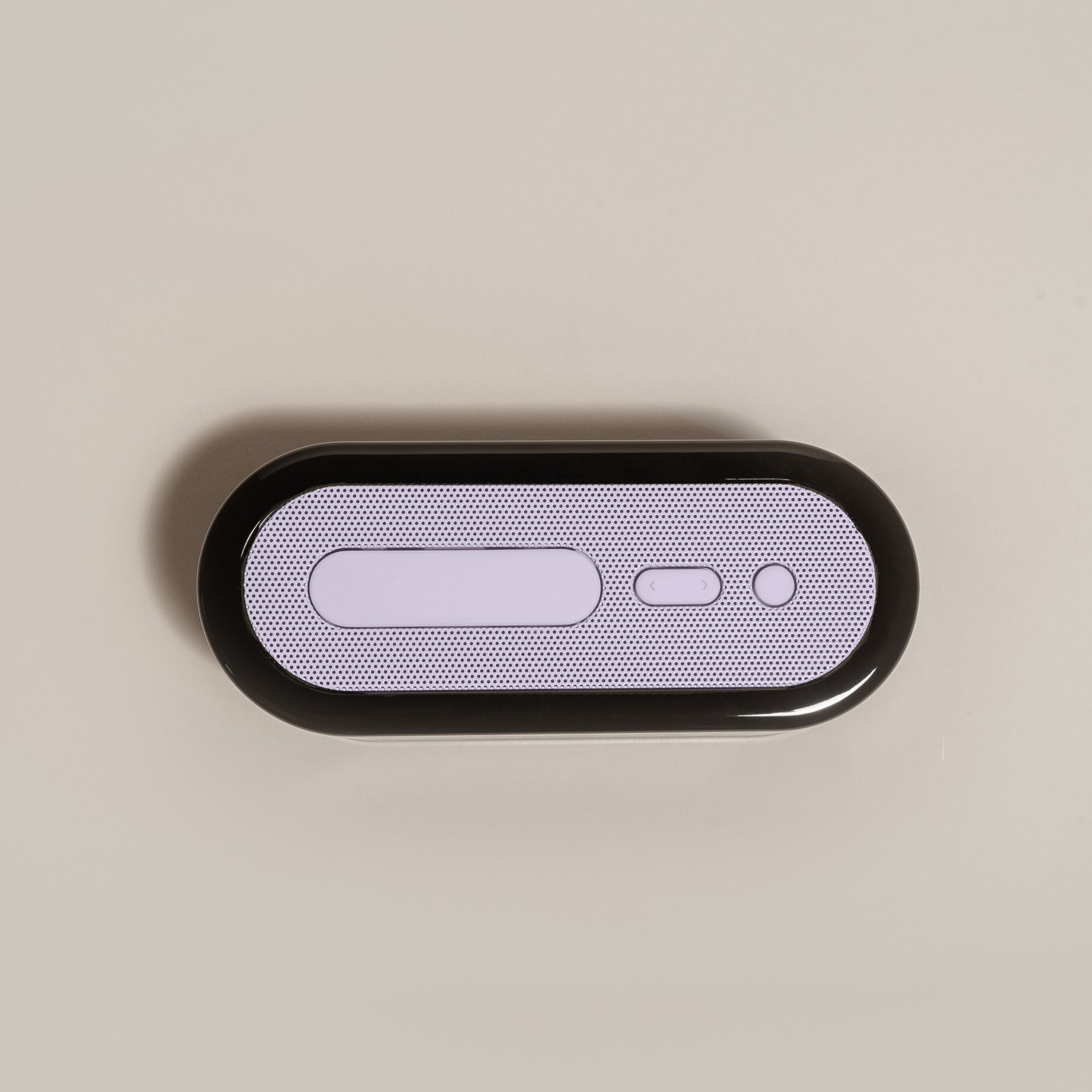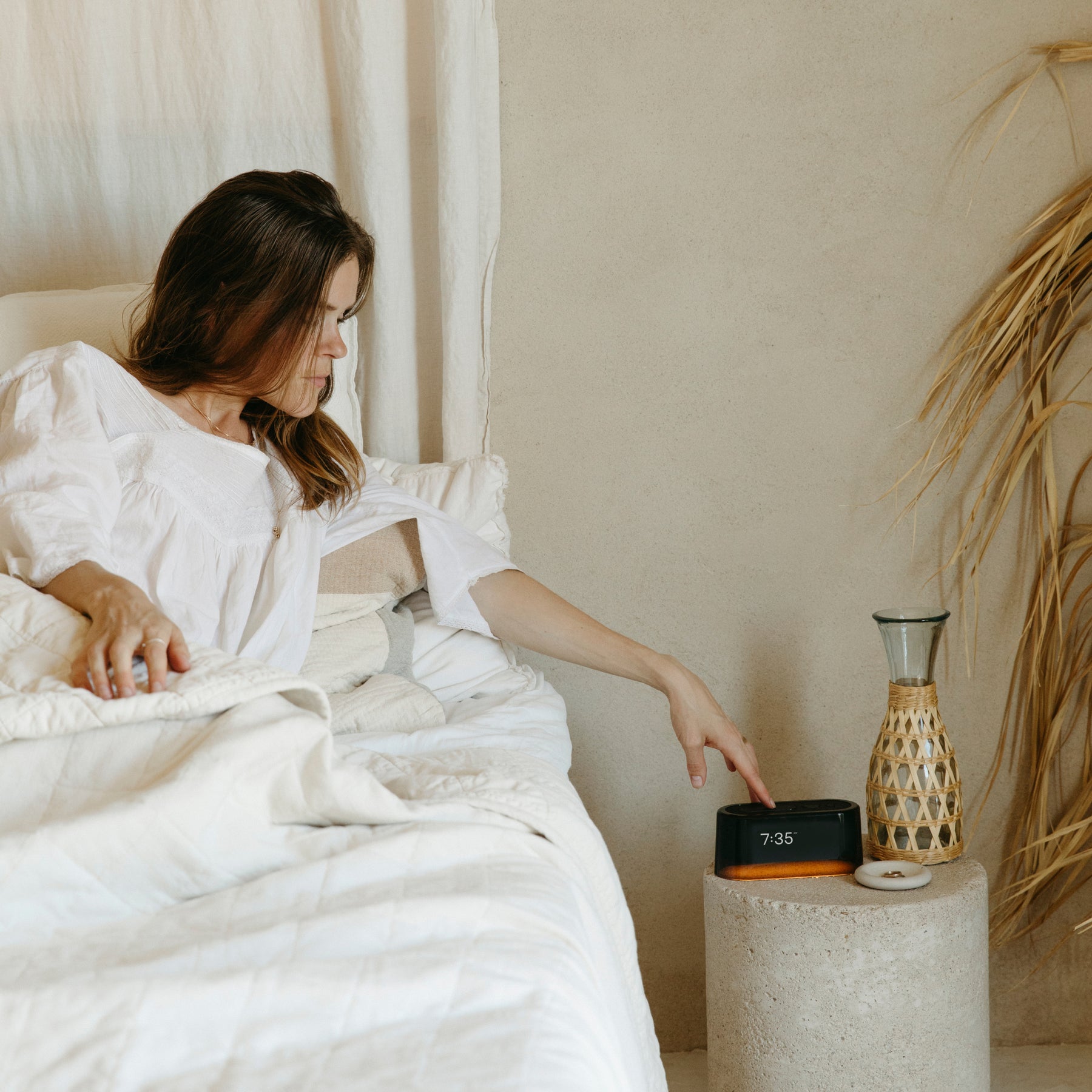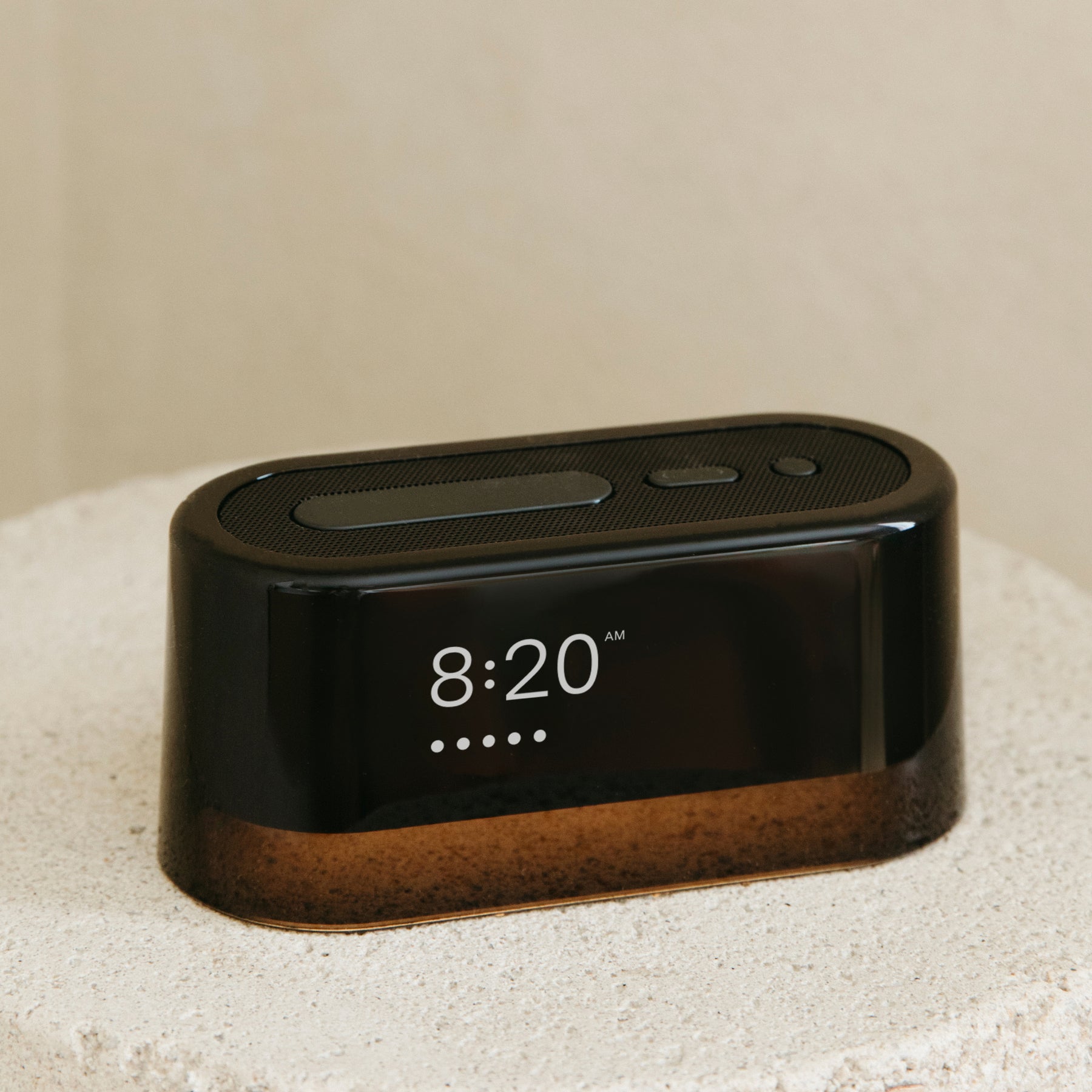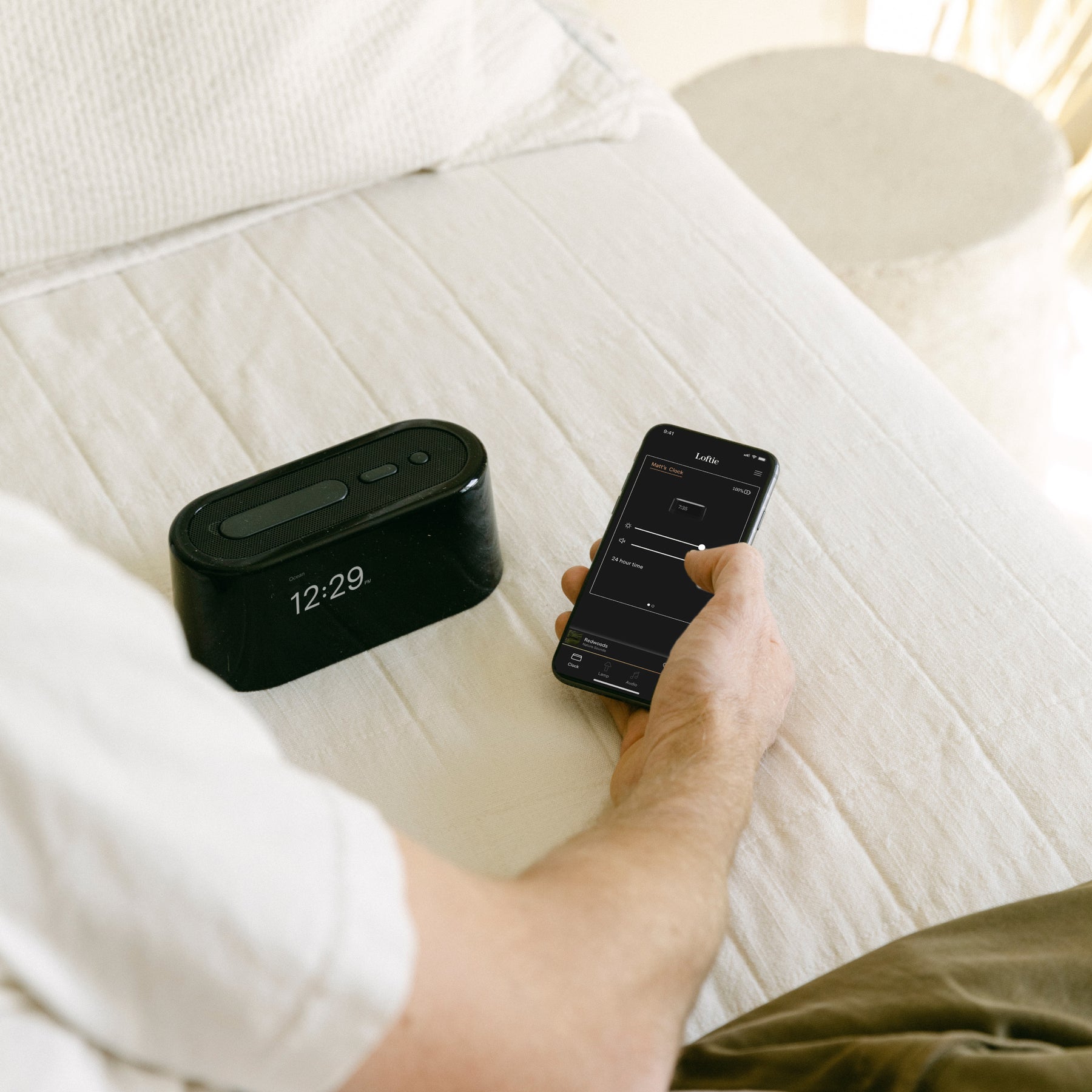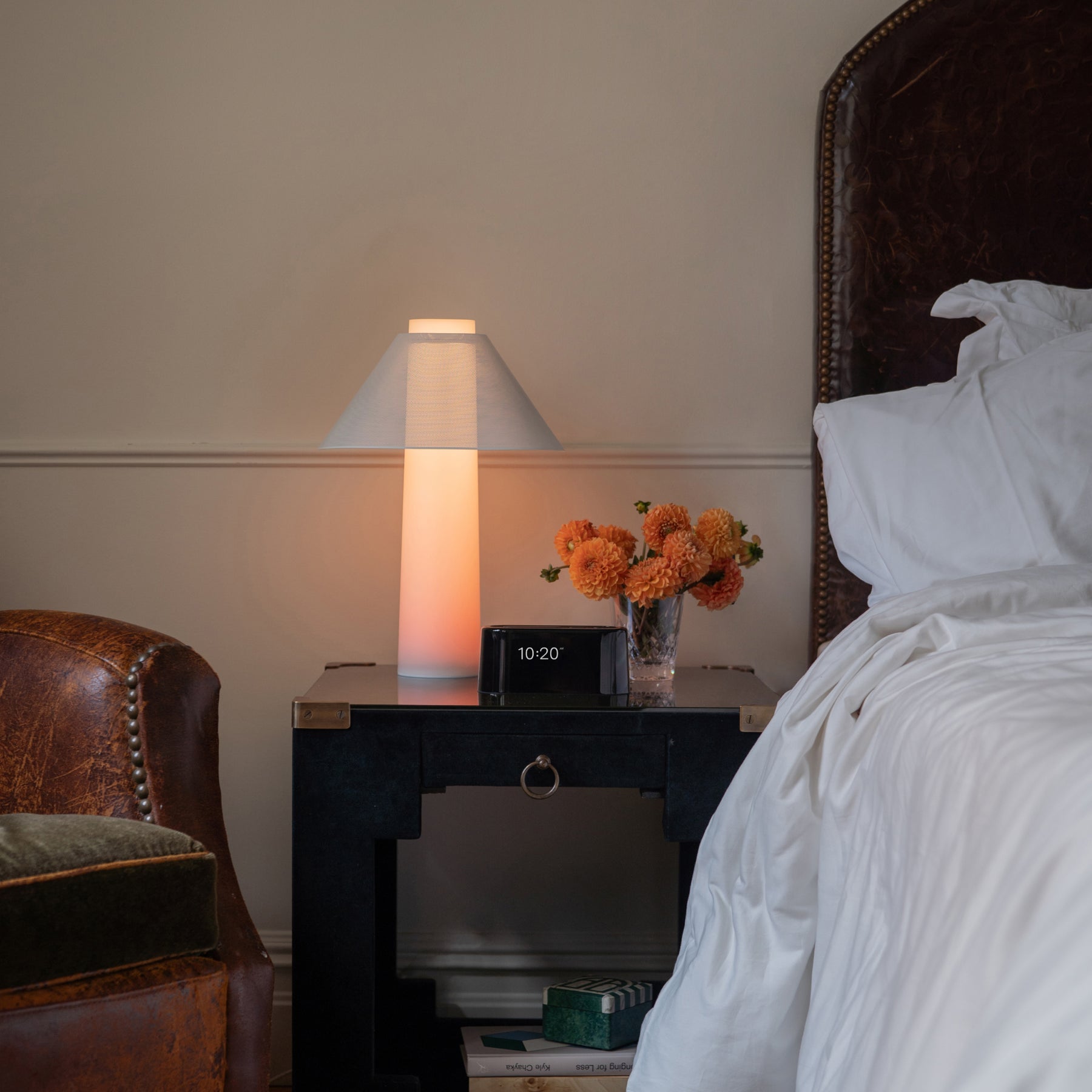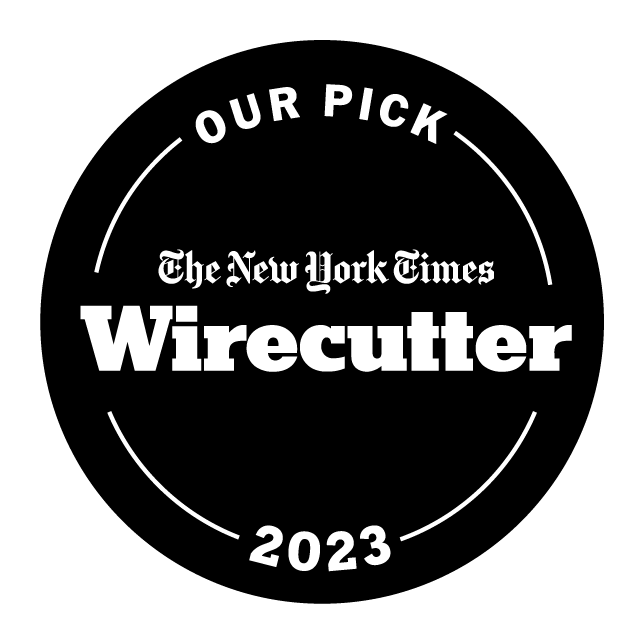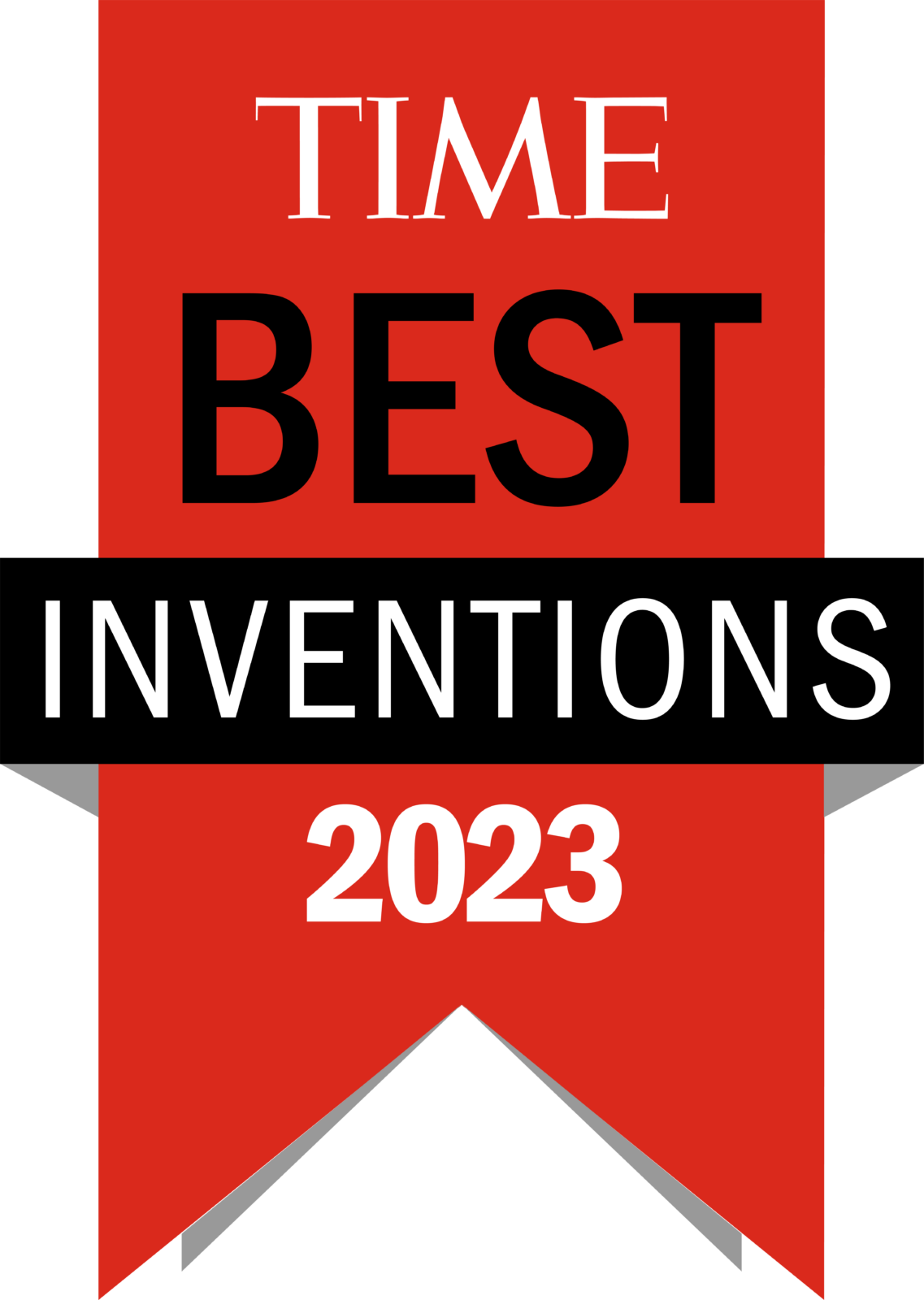 Loftie Clock
Currently In stock
60-NIGHT MONEY BACK GUARANTEE
COMPREHENSIVE 1-YEAR WARRANTY
FREE US SHIPPING
EASY RETURNS
Get to sleep faster when you kick your smartphone out of the bedroom and snuggle up with our awesome music, meditations, and bedtime stories, playable right from the device.
Get the rest you deserve with all the white noise and nature sounds you could dream of, plus a gentle nightlight when you need it.
Wake up refreshed with a two-phase alarm that mimics your body's natural waking process and features refreshingly non-alarming alarm sounds.
• Two-phase alarm that first brings you out of sleep, then lifts you back to consciousness.
• Customizable alarm tone, volume, and day of the week settings.
• High quality white noise machine and nature soundscapes.
• Updatable wellness content, including breathwork, sound baths, and guided meditation.
• Bluetooth speaker to enjoy your own music and other audio content.
• Adjustable nightlight provides a warm glow and scares away monsters.
• Sleep timer and blackout mode for your perfect sleeping environment.

• 6.5" W x 2.75" D x 2.75" H
• 1.8 pounds
• Polycarbonate shell
• Steel top grill
• Lithium ion battery
• USB-C cable and power adapter
• 2.4 GHz WiFi connection required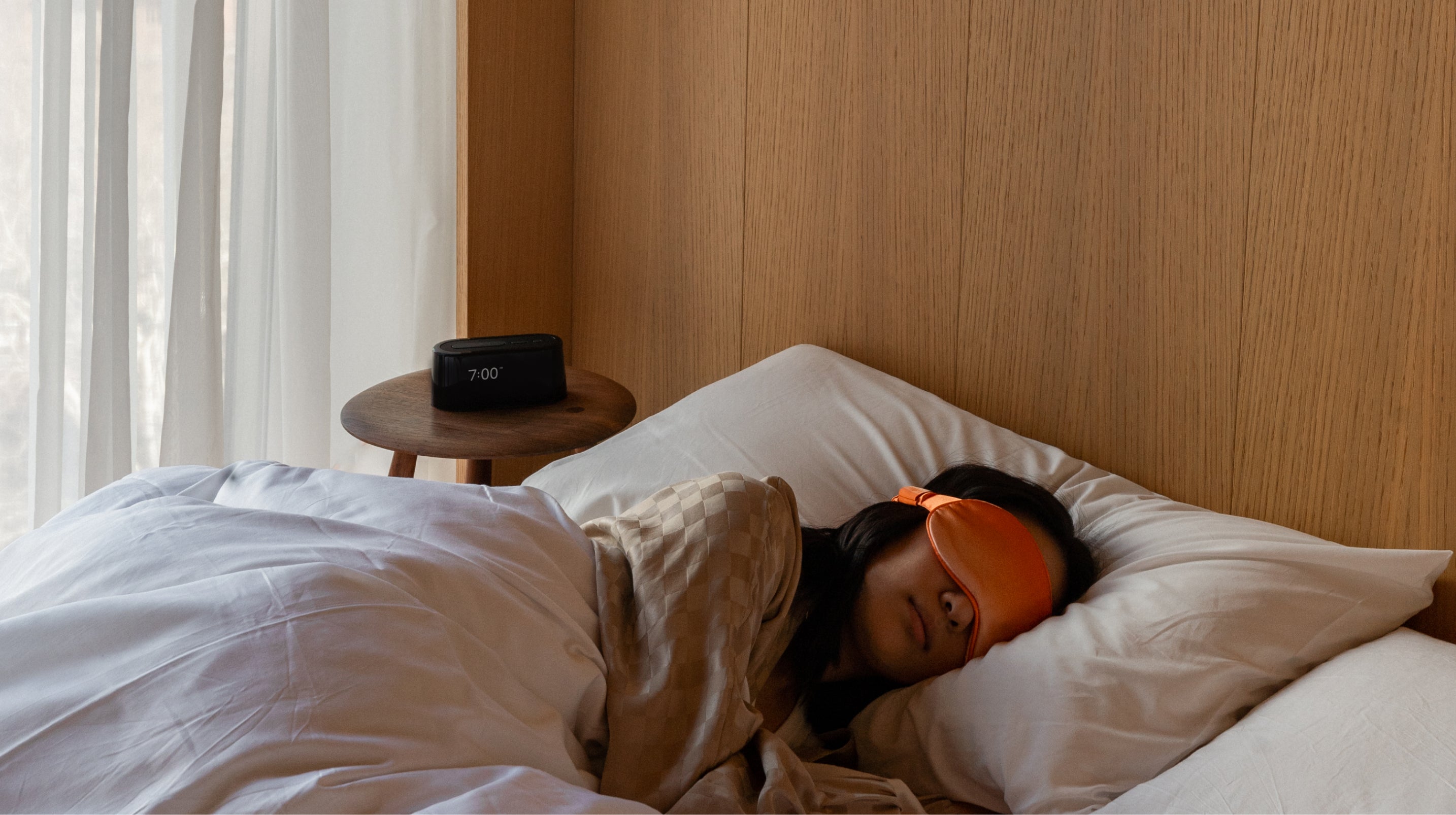 The sleep machine of your dreams
A gentle alarm, dimmable display, sound machine, sunrise clock, and a hub for breath work and restorative content, all in one.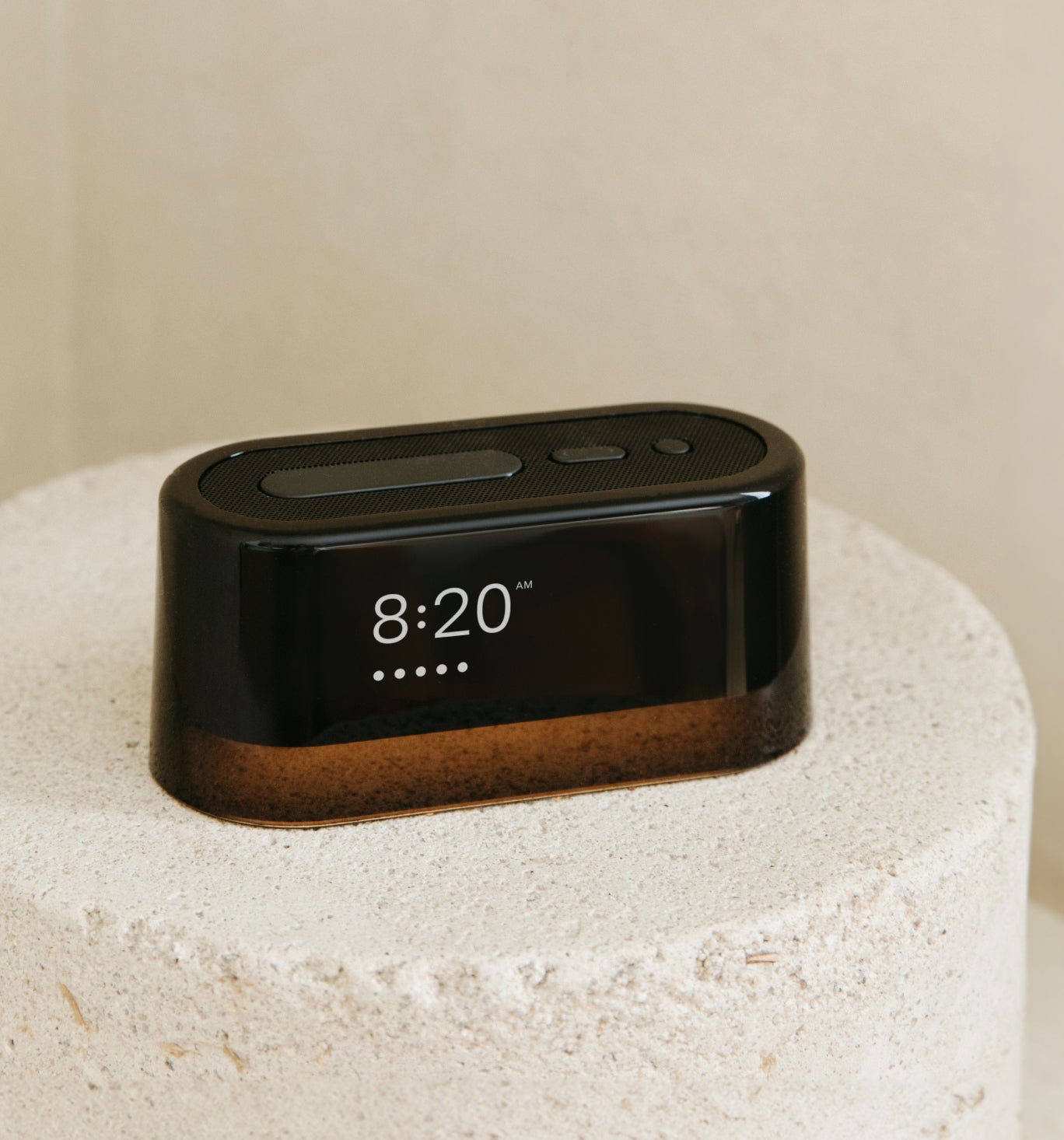 The most natural wake-ups
A first-of-its-kind, two-phased alarm gradually wakes you up the way nature intended. The first tone brings you out of sleep, and a second lifts you into consciousness.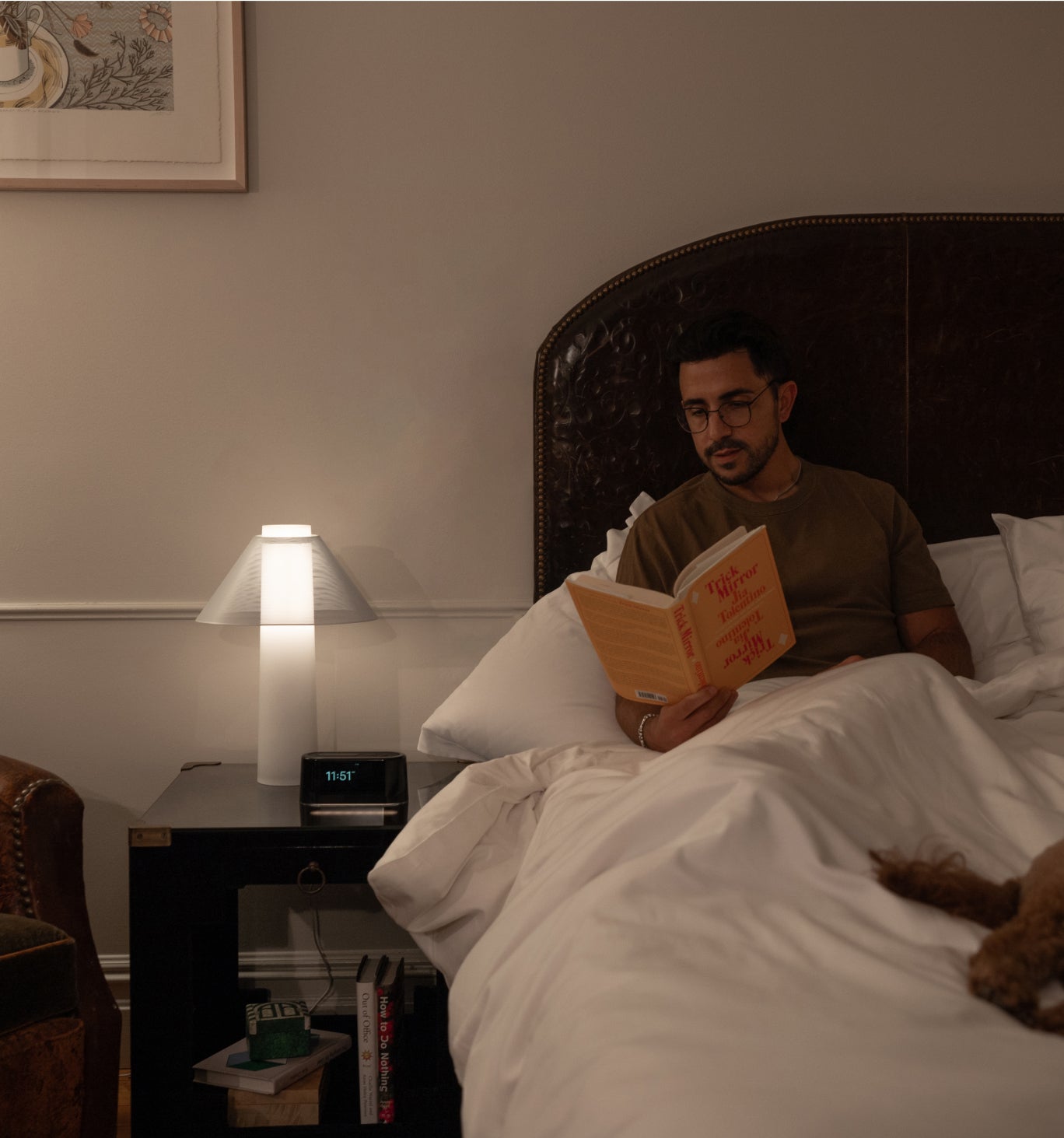 Routines that guide YOUR routine
With a few taps in the Loftie app, set automatic sound and light routines that cue your mind and body to wind down.
Easily pair other Loftie clocks or Lamps for more automated light and sound guidance, and feel even more immersed in deeper rest.
Pre-loaded with 100+ sleep and nature sounds
One machine, endless sleep support: Block environmental disruptions with white noises or soothing nature sounds recorded across the world.
Breath work and meditations to calm your nervous system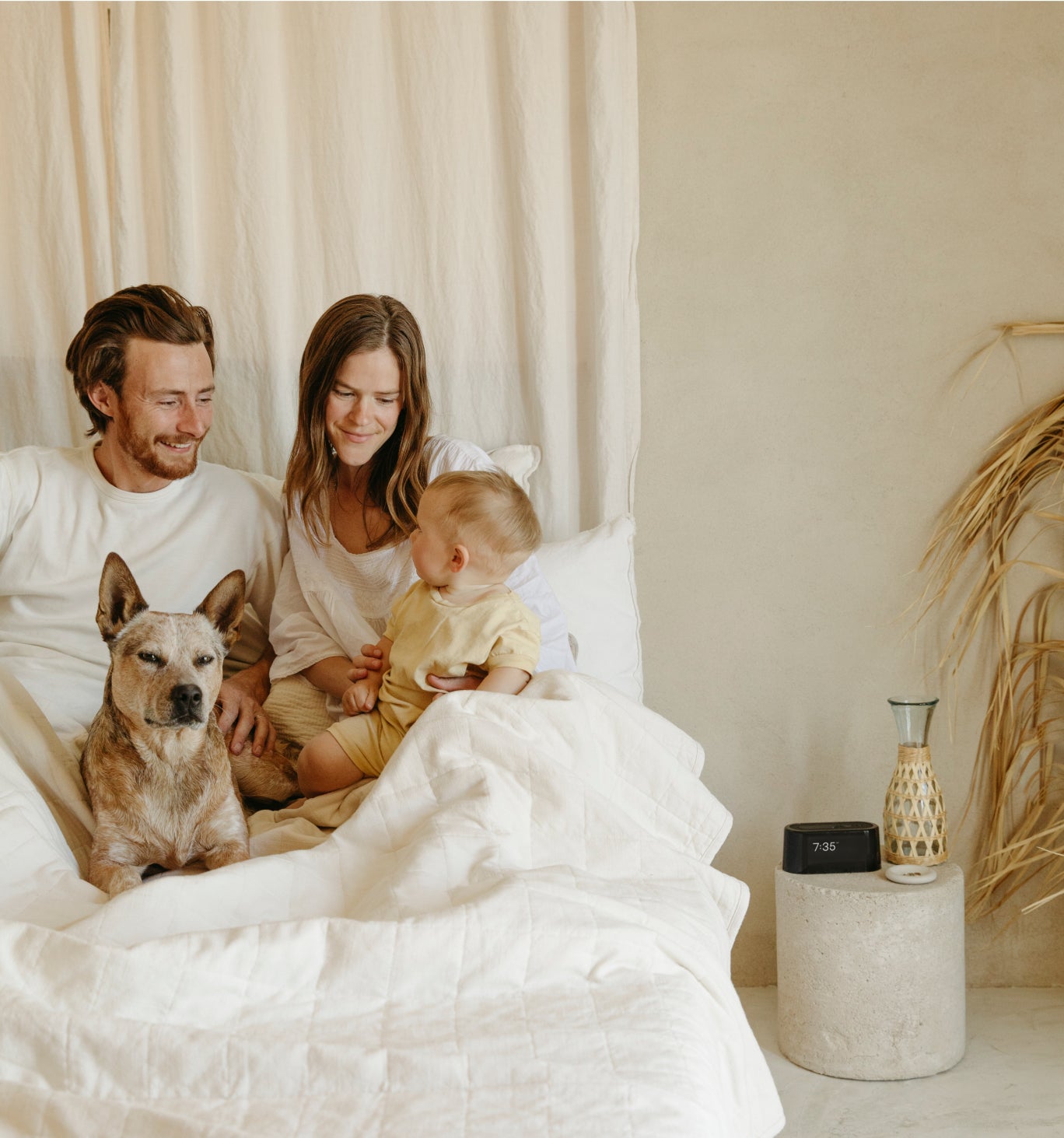 At home in every home
An aesthetic that fits any style, with clean curves, a gentle glow, and padded to sit silently on every surface.
In the classic black top or exclusive colors, Loftie Clock is minimalist and usable, featuring a full display — no app required unless you want.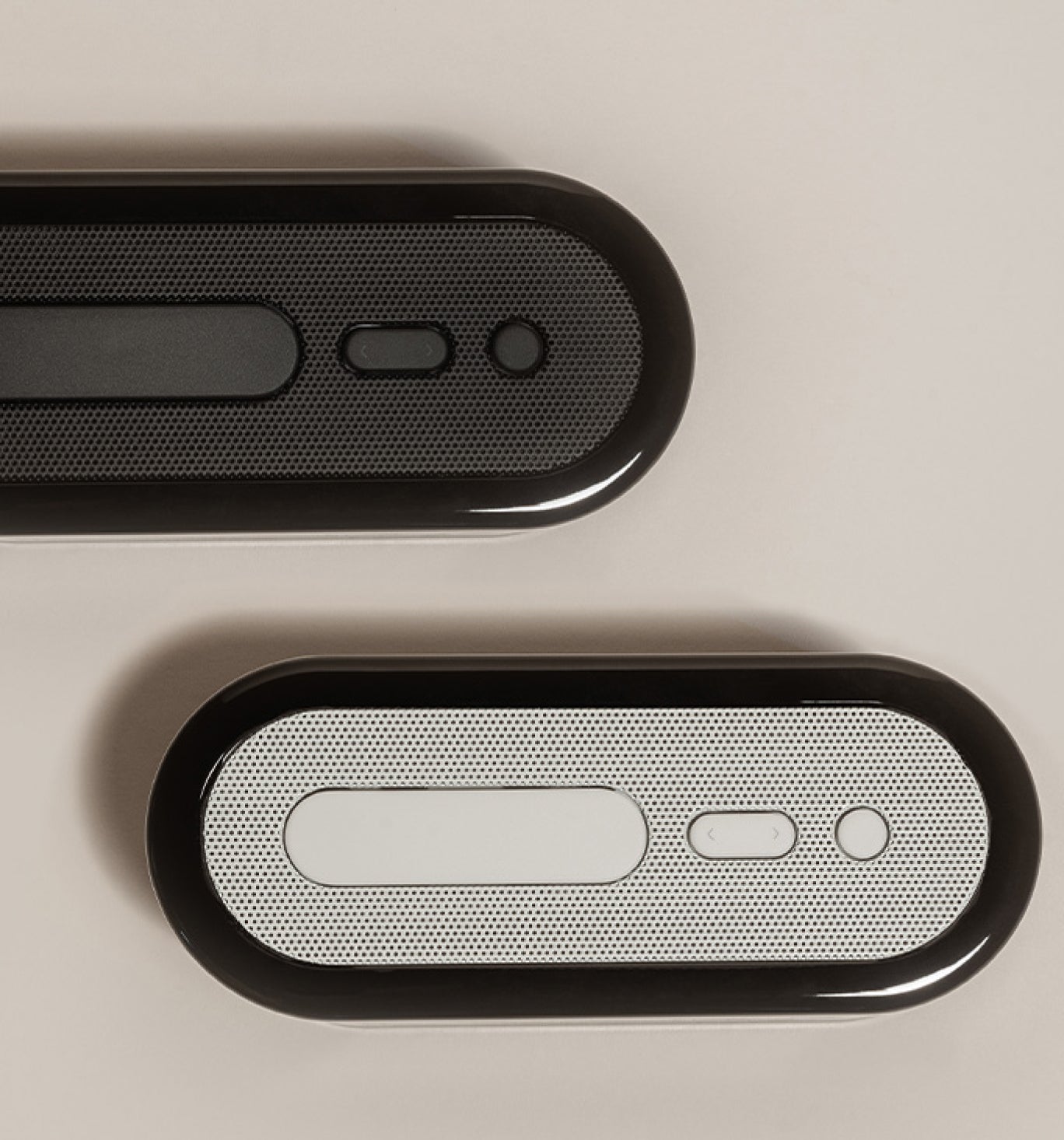 A powerhouse speaker
Surprisingly rich and clear sound, thanks to a custom insulated acoustic chamber. No rattling, no buzzing, no humming. Just soft, sleep-enhancing sound.
Stream audio directly from any Bluetooth-paired device.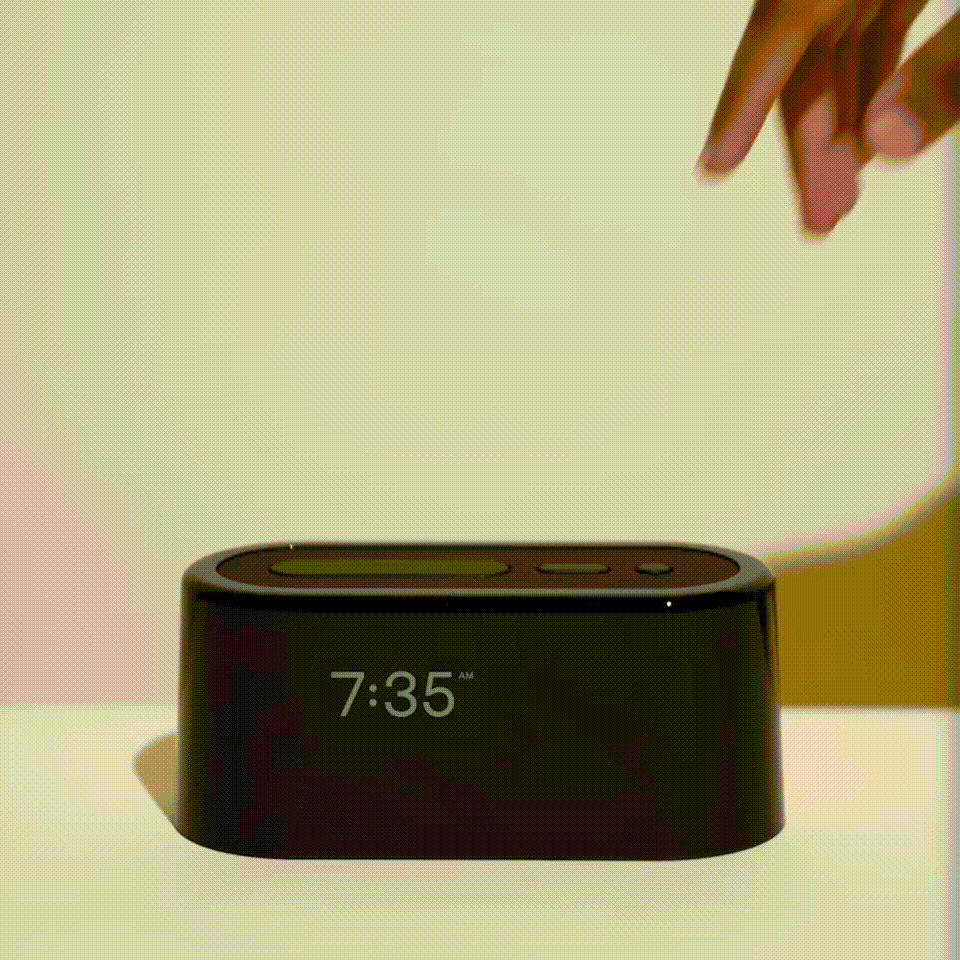 Control it your way
With soft-touch buttons on top and a large dimmable display, you can navigate all the clock's settings and features without the app.
Or use the app for everything — it's up to you.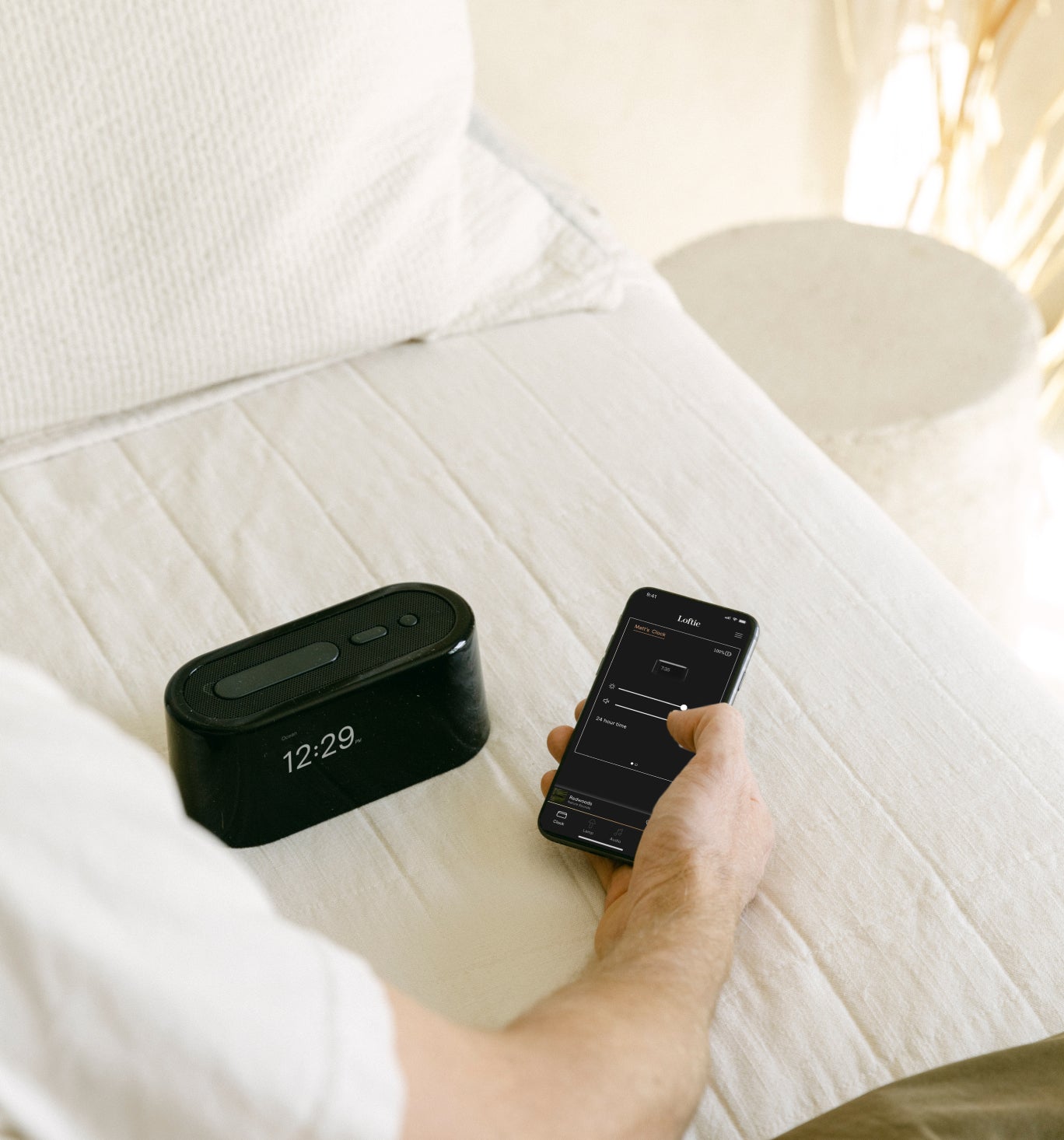 Breeze right through setup
A revamped setup takes you from box to fully up-and-running in minutes.
Open the app, plug in the Loftie Clock, and connect to WiFi. Set your first alarm, and you're off.
The easiest set-up ever
Revamped and simplified, go from box to fully set-up in minutes.
Open the app, plug in the Loftie Clock, and connect to WiFi. Set your first alarm, and you're off.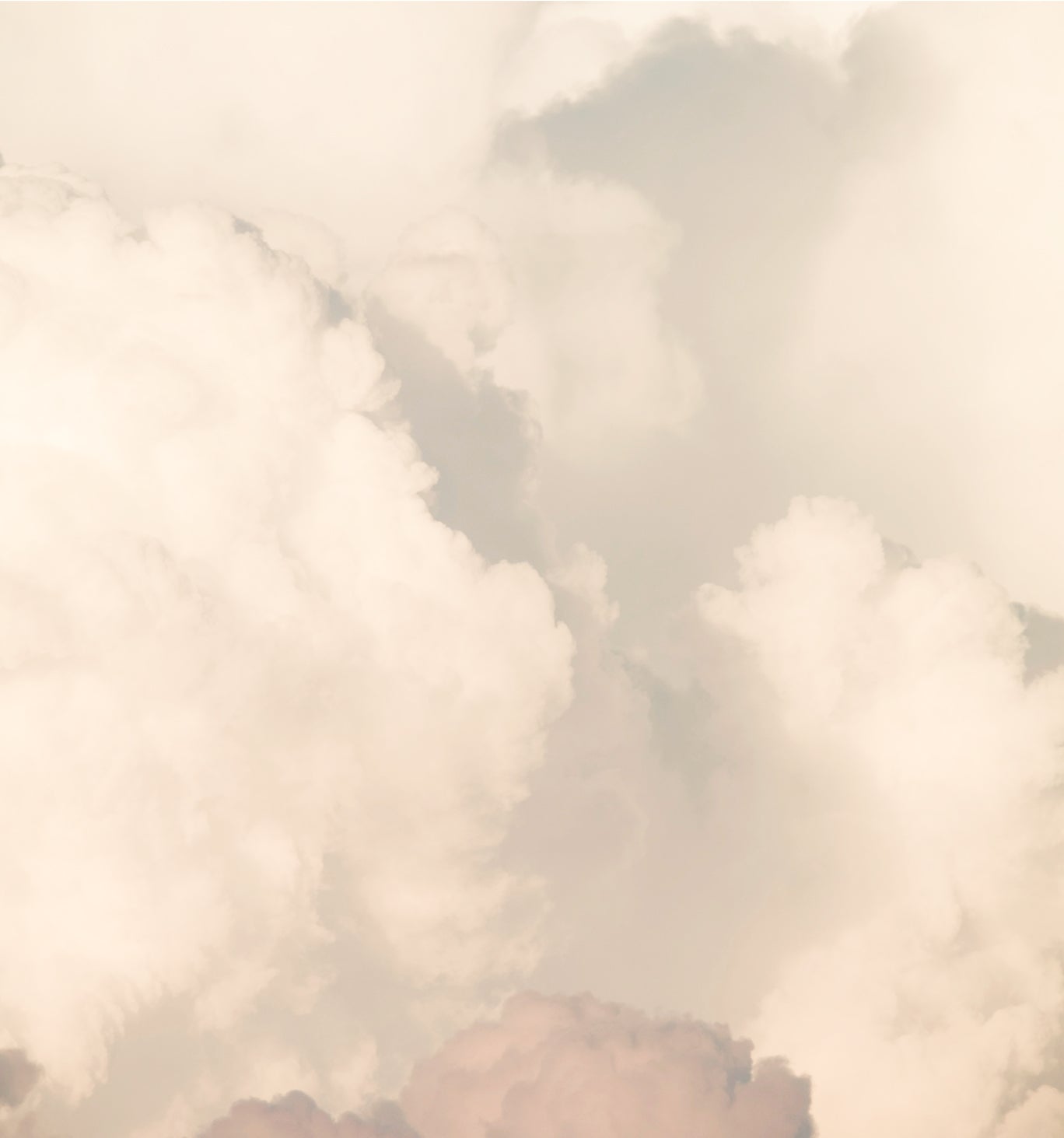 Unlimited, personalized content
Customize anything in the Loftie+ library. Doze off to sleepy stories, make kids' bedtime tales, insert yourself into fan fiction, or tailor meditations and breath work to your goals, with new content all the time.
Choose the voice, sound, plot, and details you want with just a few words, and your private story arrives instantly.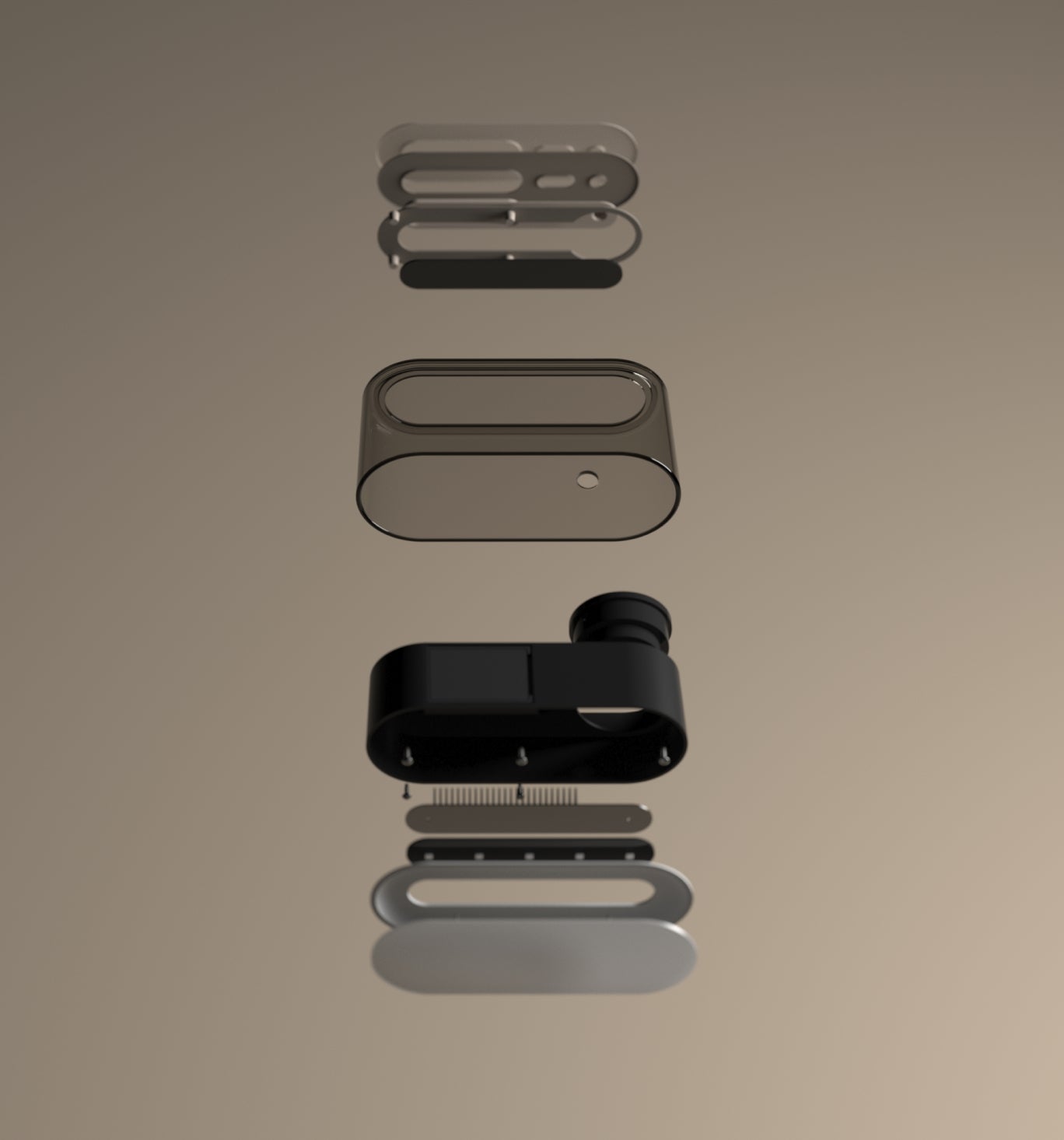 Designed with doctors. Built by engineers.
Every single element — inside and out — has been chosen based on sleep research. Registered in several countries, we actually have a patent in sleep.
Our custom-machined architecture and acoustics produce rich sounds, while the dimmable display glows through a tinted crystal shell.
But the star of the show is Loftie's mini-but-mighty processor, pushing far beyond the limits of other sleep machines. There is almost nothing we can't make happen.
Helping 100,000+ people sleep worldwide