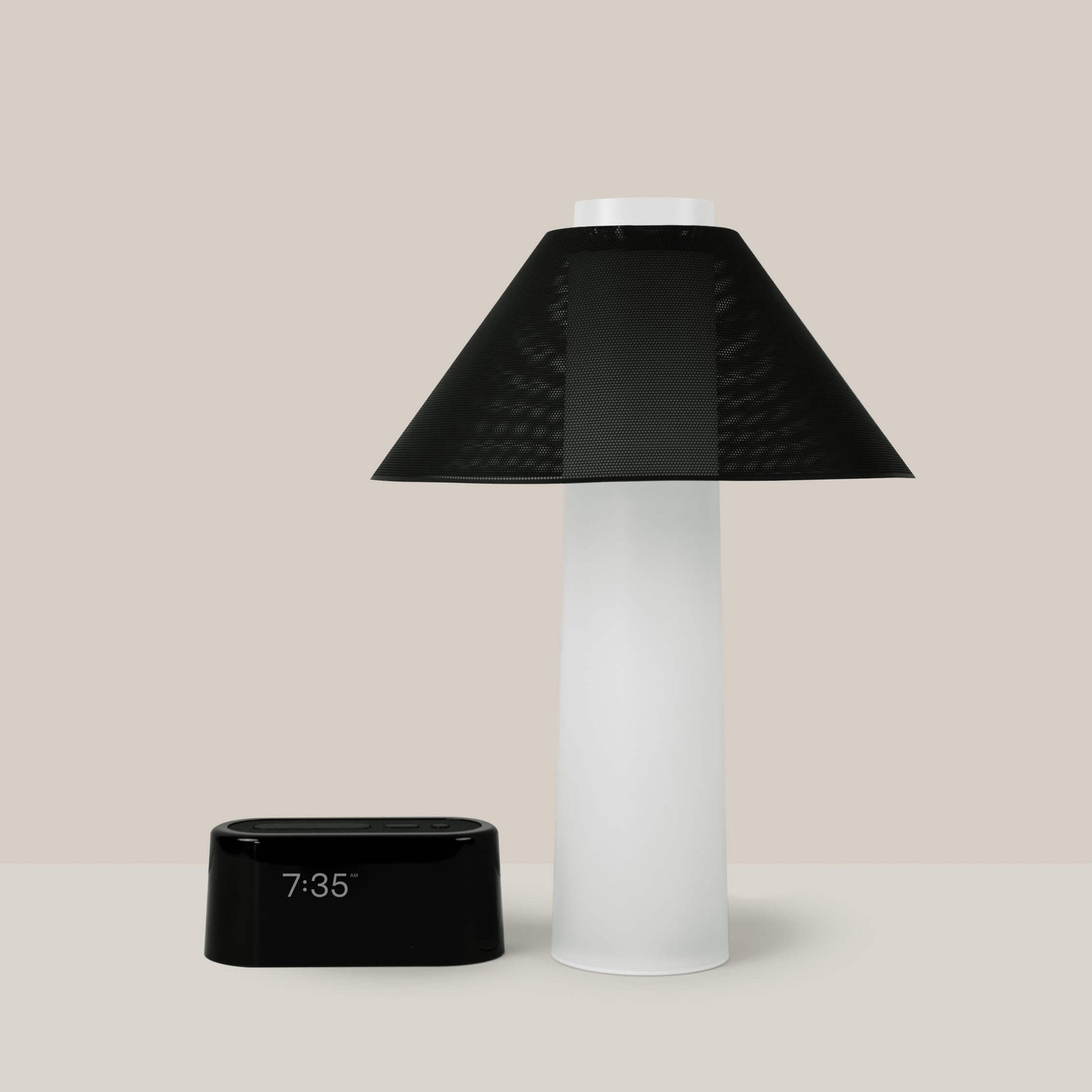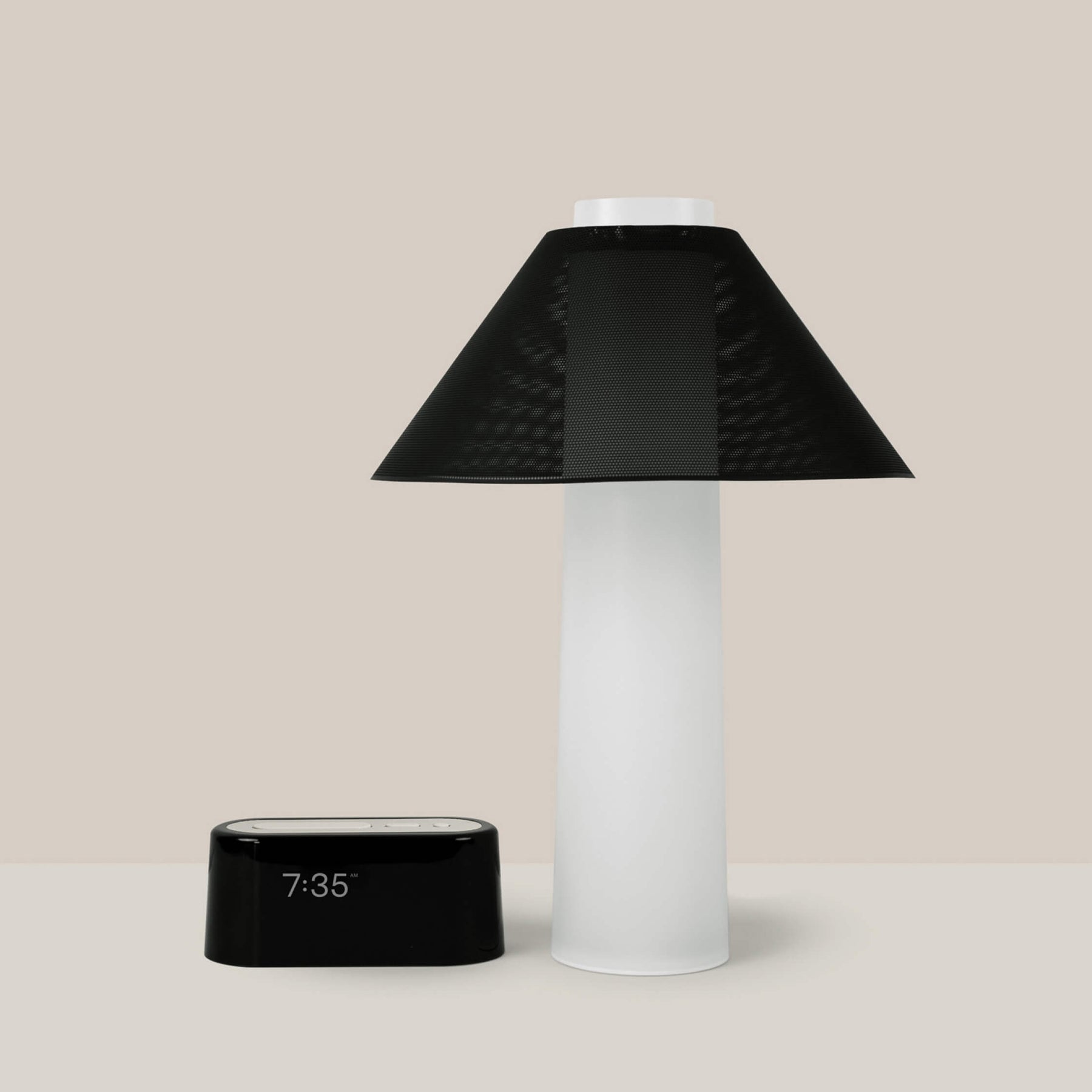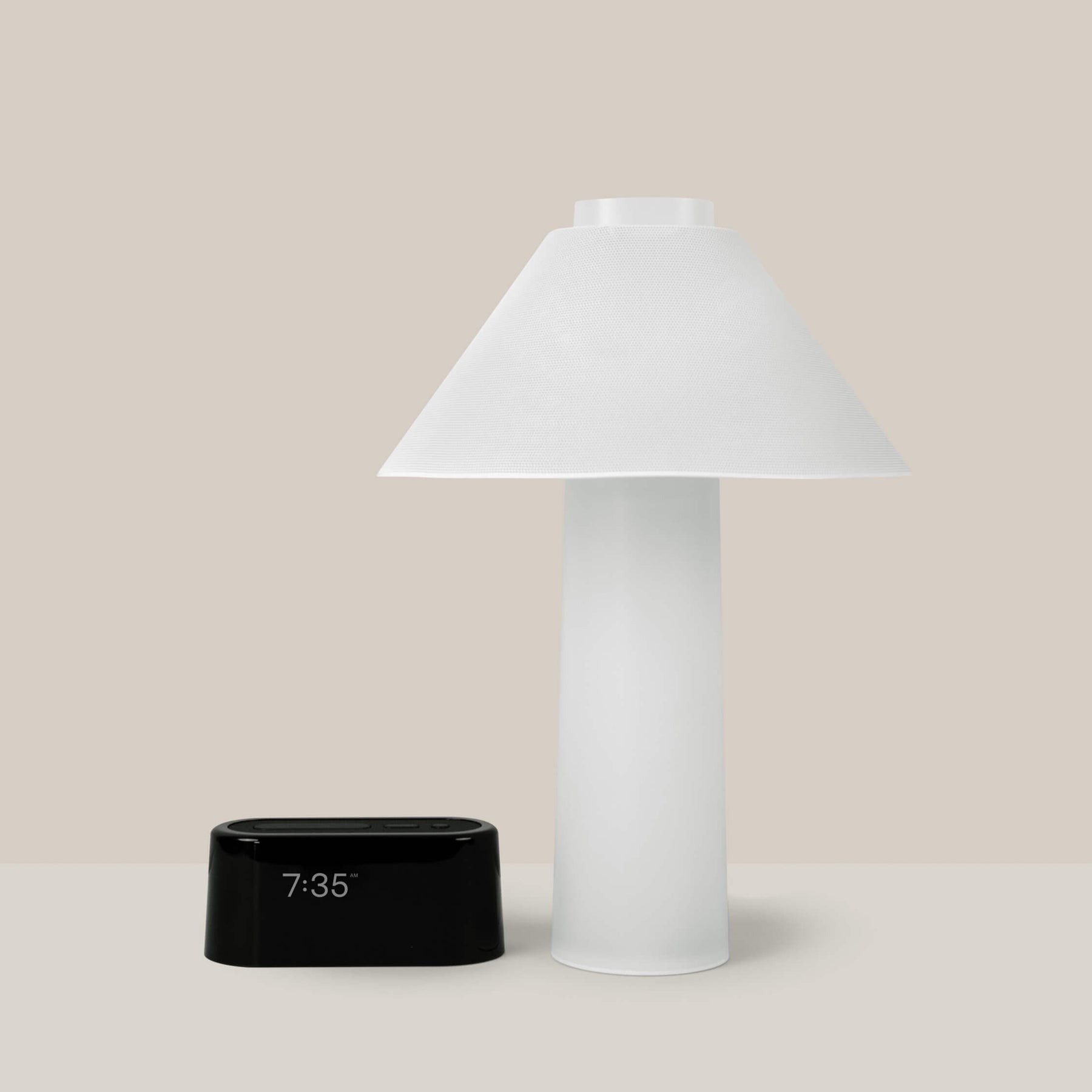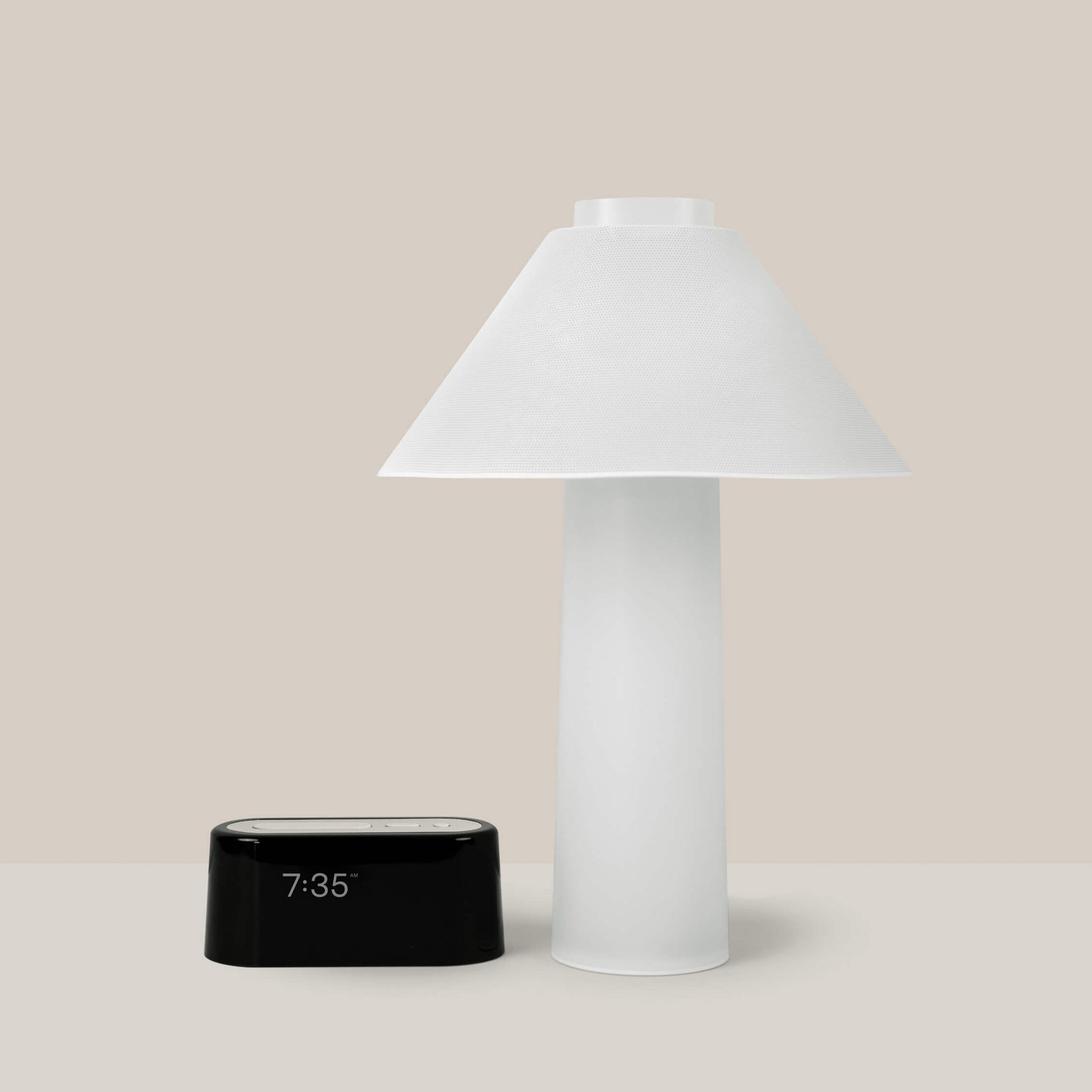 Nightstand Bundle
Currently Re-stocking soon
60-NIGHT RETURN WINDOW
1 YEAR WARRANTY
FREE SHIPPING
Designed for better sleep

FALL ASLEEP FASTER, STAY ASLEEP LONGER

With white noise, nature sounds and sleepy stories

WAKE UP NATURALLY

Awaken gradually to soft light rising slowly like the sun.

COLOR YOUR LIFE

Match your room's vibe to your own with aesthetic colors for any mood.

IMPROVE YOUR MENTAL WELLNESS

Chill out with breathwork, meditations, and sound baths

ANALOG FEEL. DIGITAL RELIABILITY.
Buttons that are easy to find and always follow your commands.

READ MORE SCROLL LESS

The perfect reading light for a bedtime story.
The places we love, love us!

"The Loftie Clock can fool you into thinking you're waking up of your own accord every morning."

"Besides looking remarkably slick and minimalistic, the Loftie Lamp also work with Loftie's system."

"The two-phase alarm starts off gently to ease you awake—it's less aggressive than the one that's on your phone."

"I fall asleep quicker because I'm no longer shoving my screen in my face before hitting the pillow"
Yes, the Loftie Clock is powered by an included USB-C cable and power adapter. The Loftie Clock does include a rechargeable back-up battery should the power go out, but for everyday use, it should be plugged in. The Loftie Lamp needs to be plugged in to operate.
Yes, the Loftie Clock is a WiFi connected device and requires a 2.4 gHz connection. The Loftie Lamp can function without WiFi, but a connection is required to set alarms and custom light modes.
You need to use the app for the initial setup of both products. After that, all the features available on the app are accessible on the Loftie Clock as well, and we encourage you to put your smartphone away in the bedroom. The app is required to set alarms and custom light modes on the lamp. The app is available on both iPhone and Android devices.
No! As new features and content are released, your Loftie Clock and Lamp will be updated to include them, all that is required by you is a simple restart.
While we hope you get better sleep immediately, we understand it can take a while to fully test the Loftie Clock and Lamp's features and build sleep-changing habits. Loftie has a 60-day return policy, just make sure to save all your original packaging.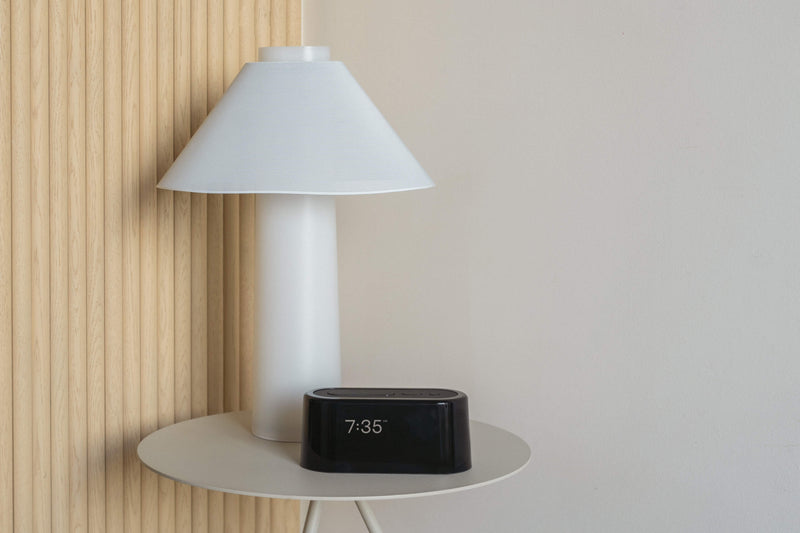 • Clock: 2.75" L x 6.5" W x 2.75" H, 1.8 pounds, Polycarbonate shell & Steel top grill
• Lamp with shade: 16" H x 11.5" W x 9" D, 2.12 pounds, Polycarbonate shell & Steel top shade, base 4" diameter
• RGB and Warm White LED Light
• Lithium-ion battery/ cable and power adapter included for both products
• 2.4 GHz WiFi connection is required for both products
• Two-phase alarm on the clock and warm, colorful light gently traveling up the length of the lamp in a personal sunrise.
• Customizable alarm tone, volume, and day of the week settings.
• High-quality white noise machine and nature soundscapes or use as a Bluetooth speaker to enjoy your own music
• Updatable wellness content, including breathwork, sound baths, and guided meditation.
• Evening features across both products include sleep time, blackout mode, bedtime signal, and wind down for your perfect sleeping environment.
• Elegant, modern designs light up a room whether they are on or not.
• Easily adjust the color, tone, and brightness to match your mood or mode.
• Products pair for personalized, multi-sensory experiences
• Intuitive physical buttons & wifi-enabled for easy control through the Loftie app