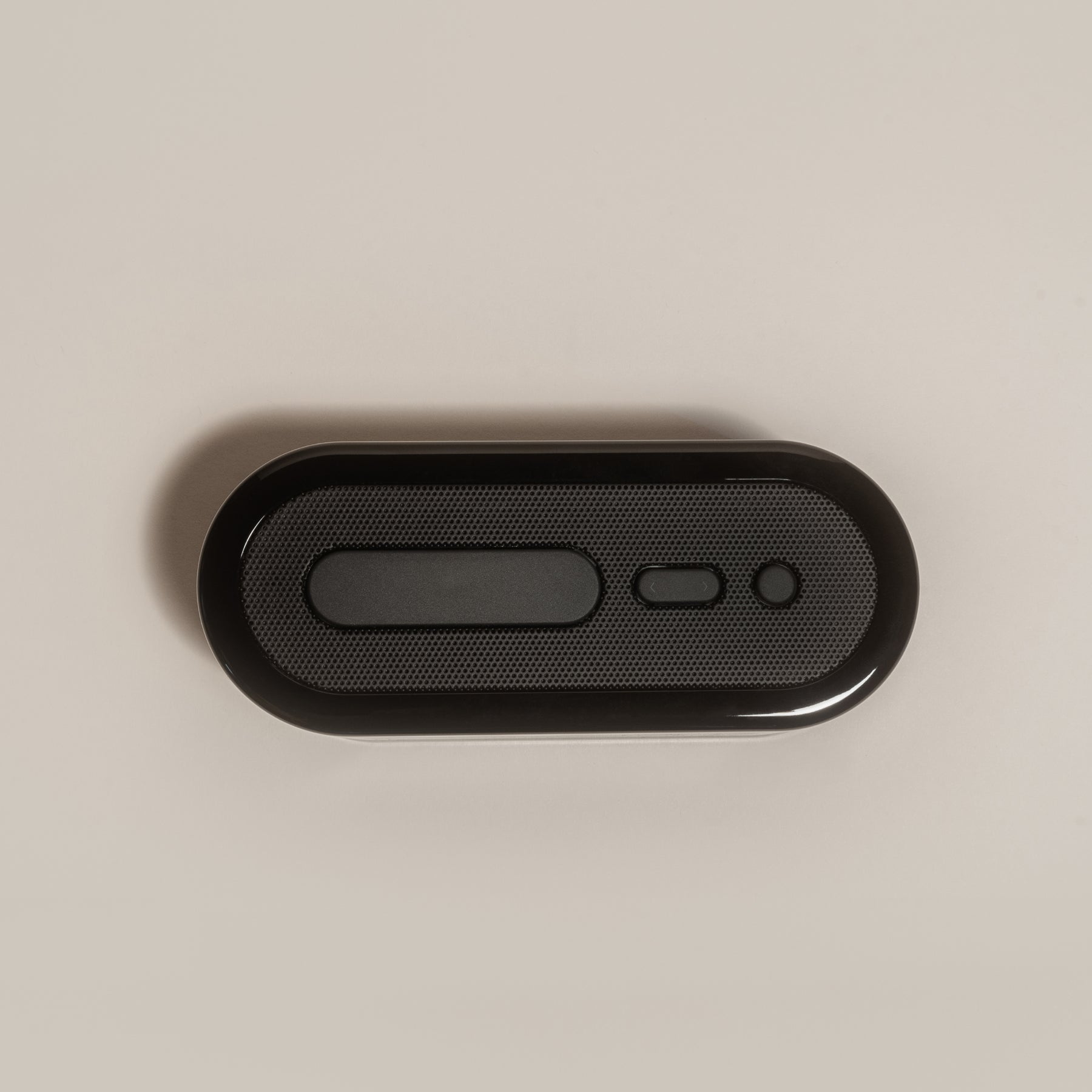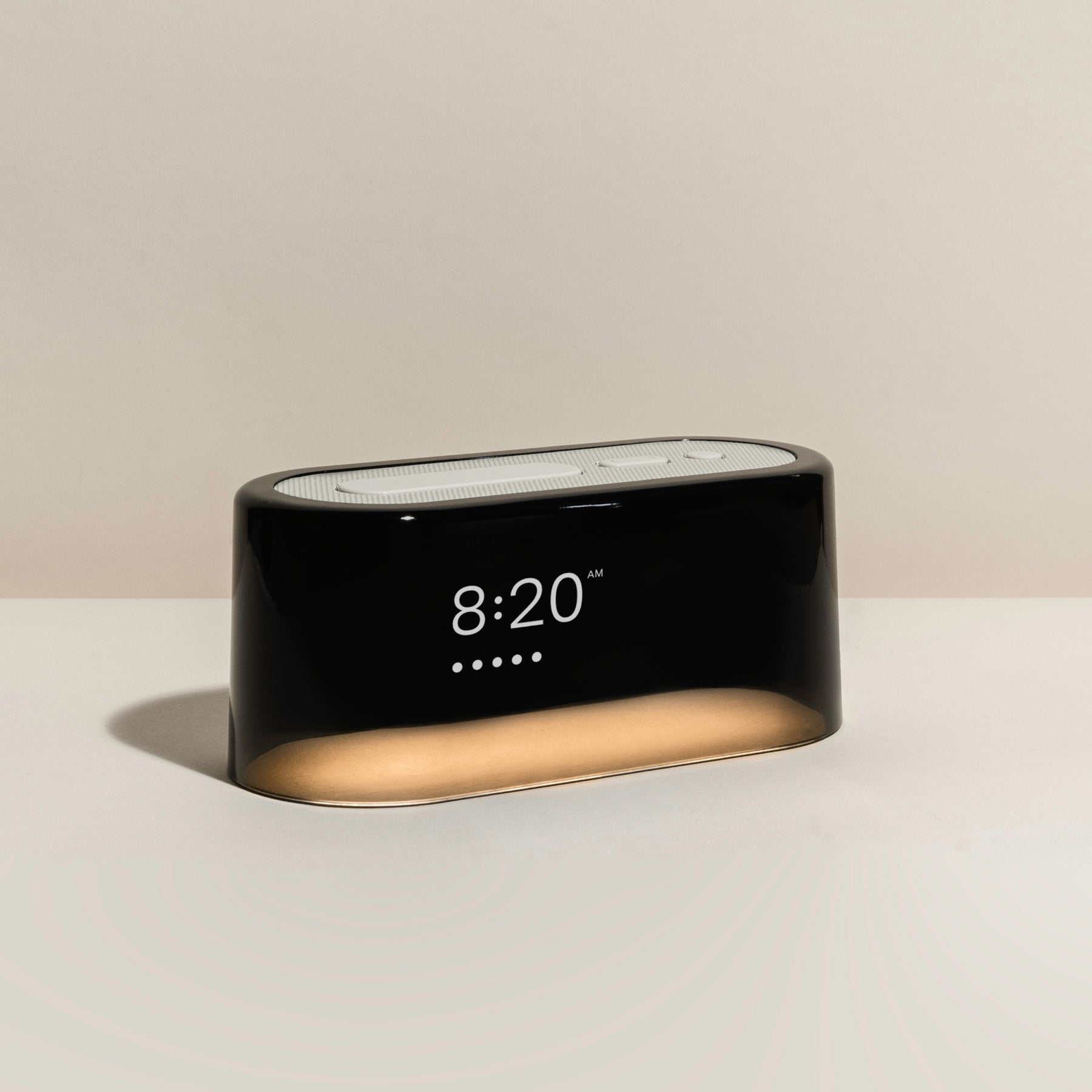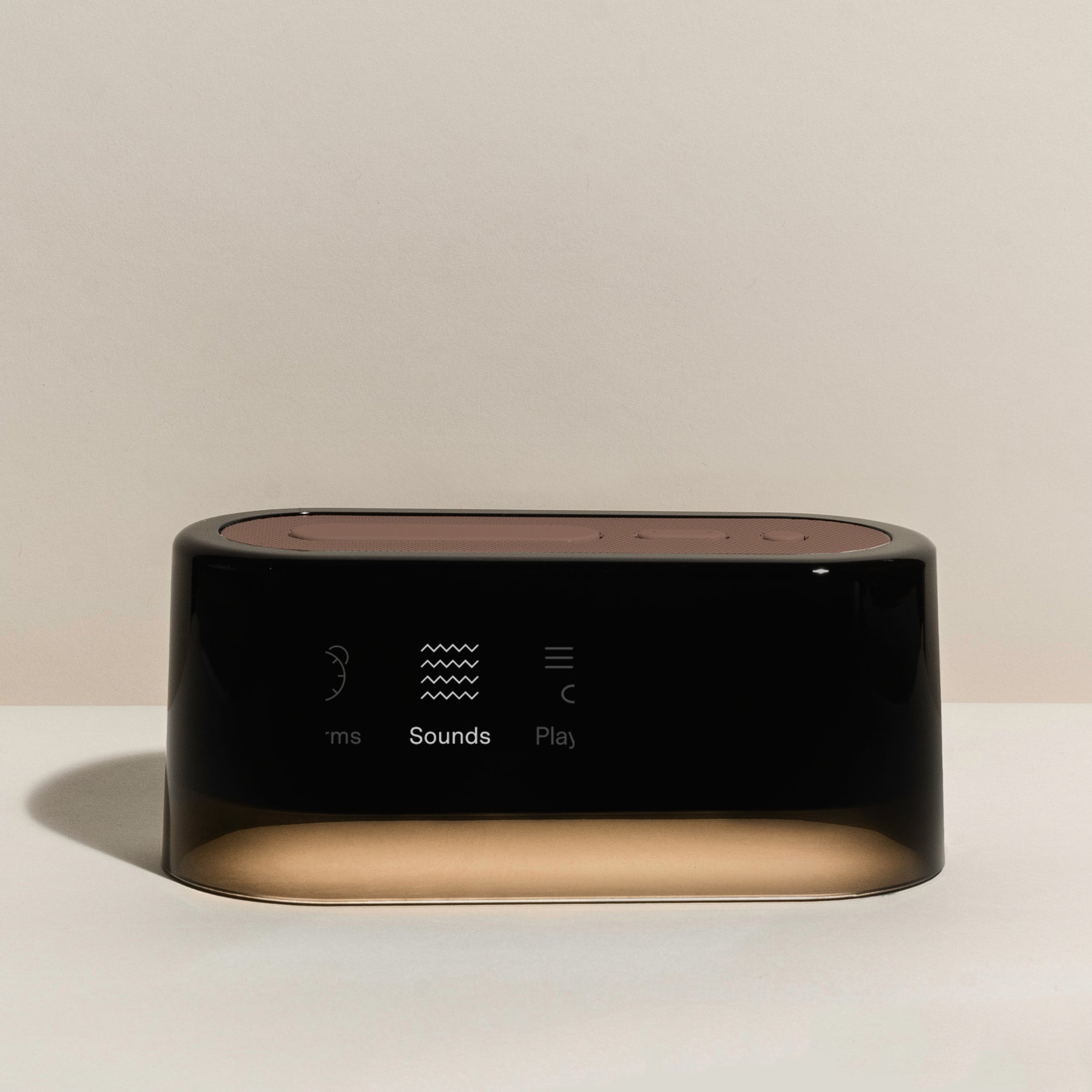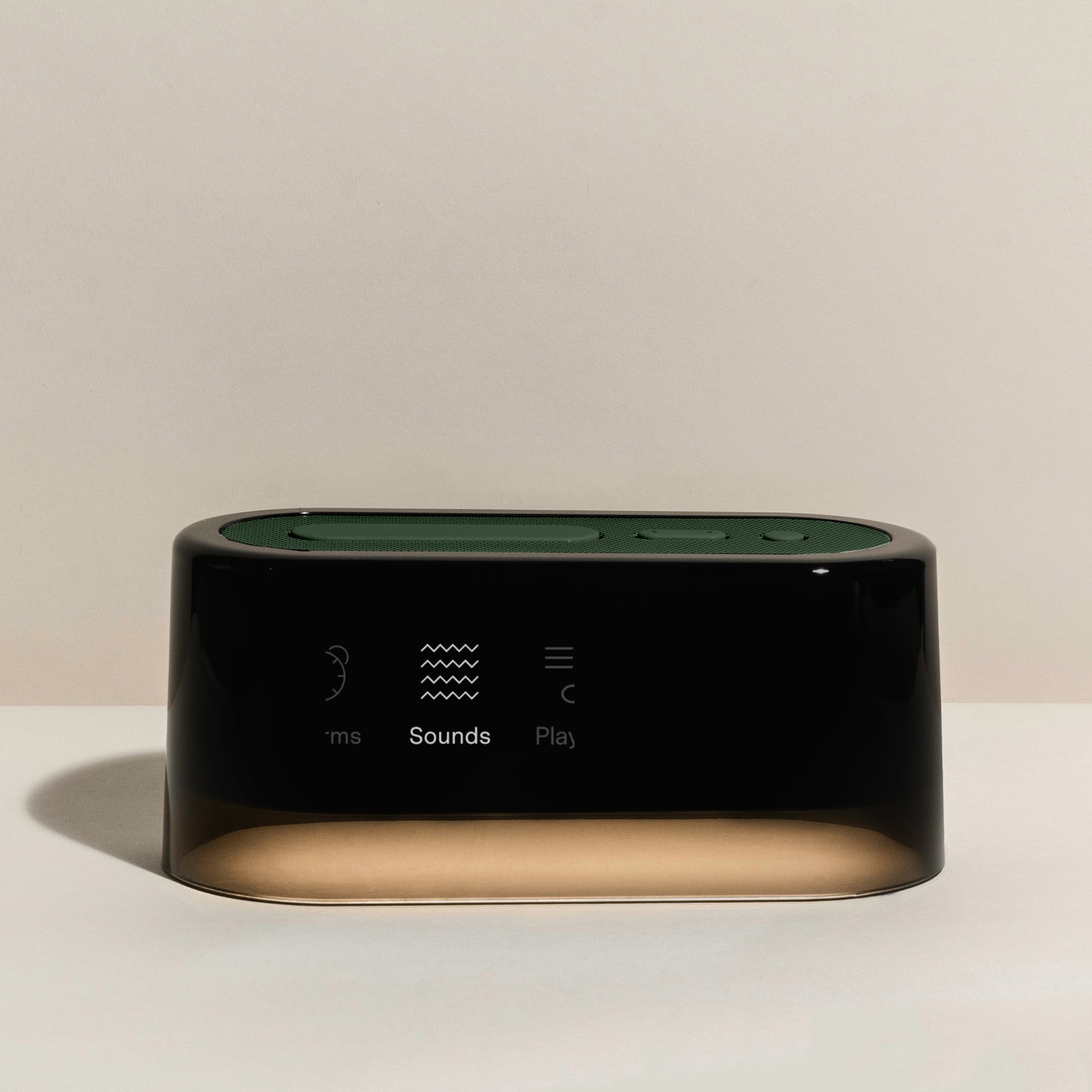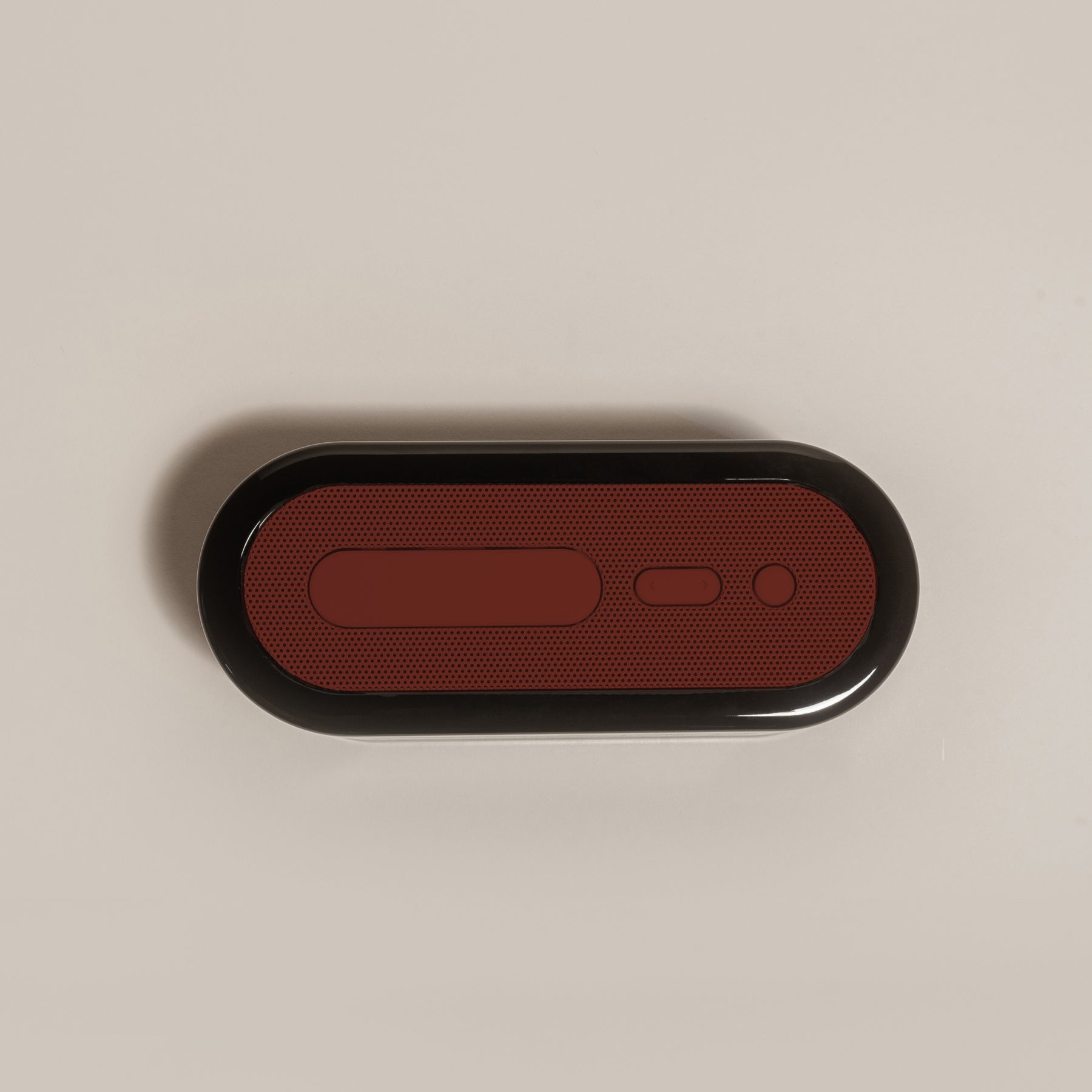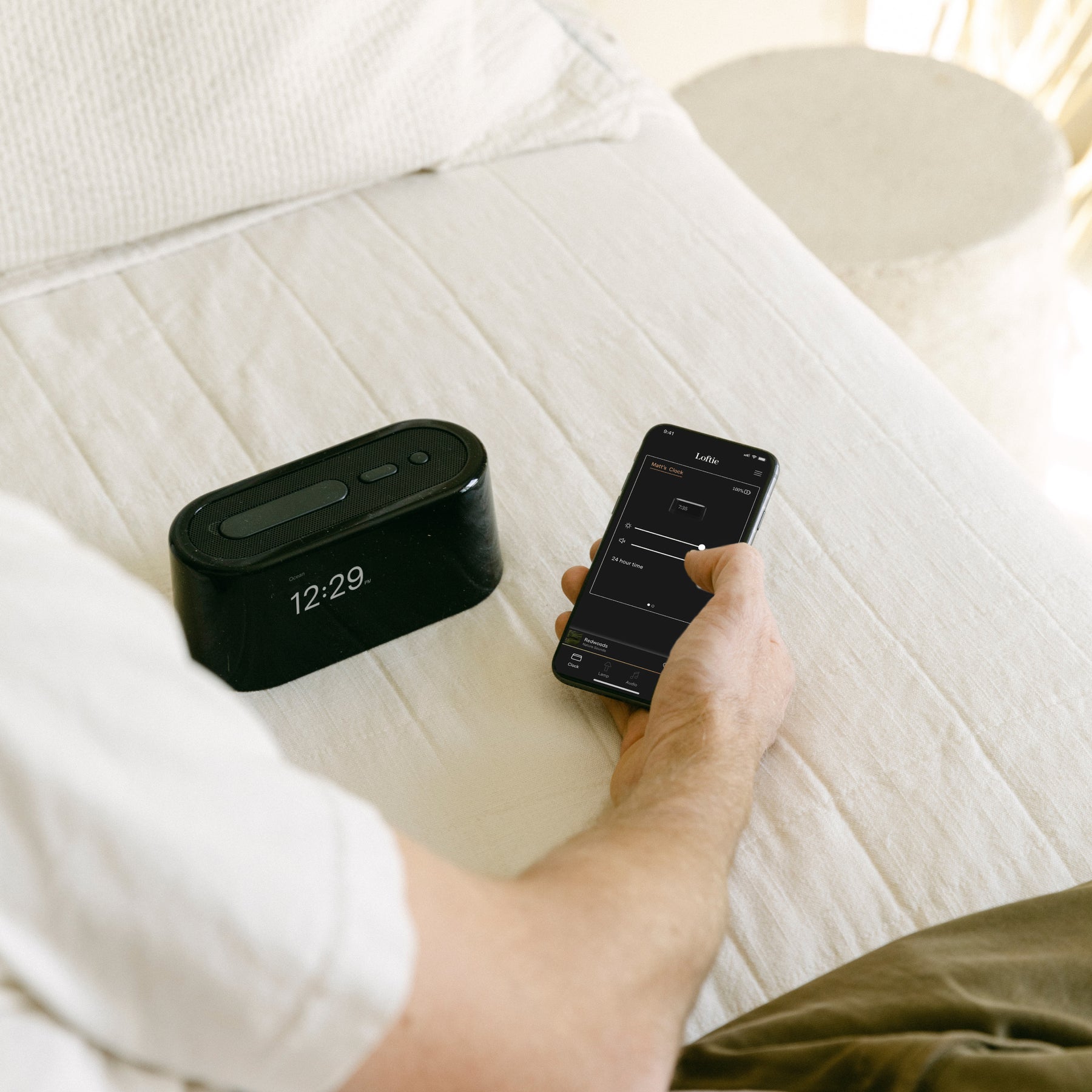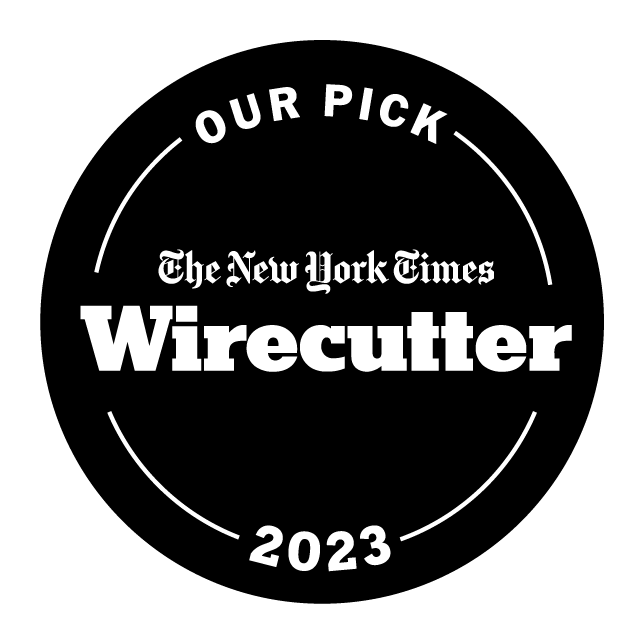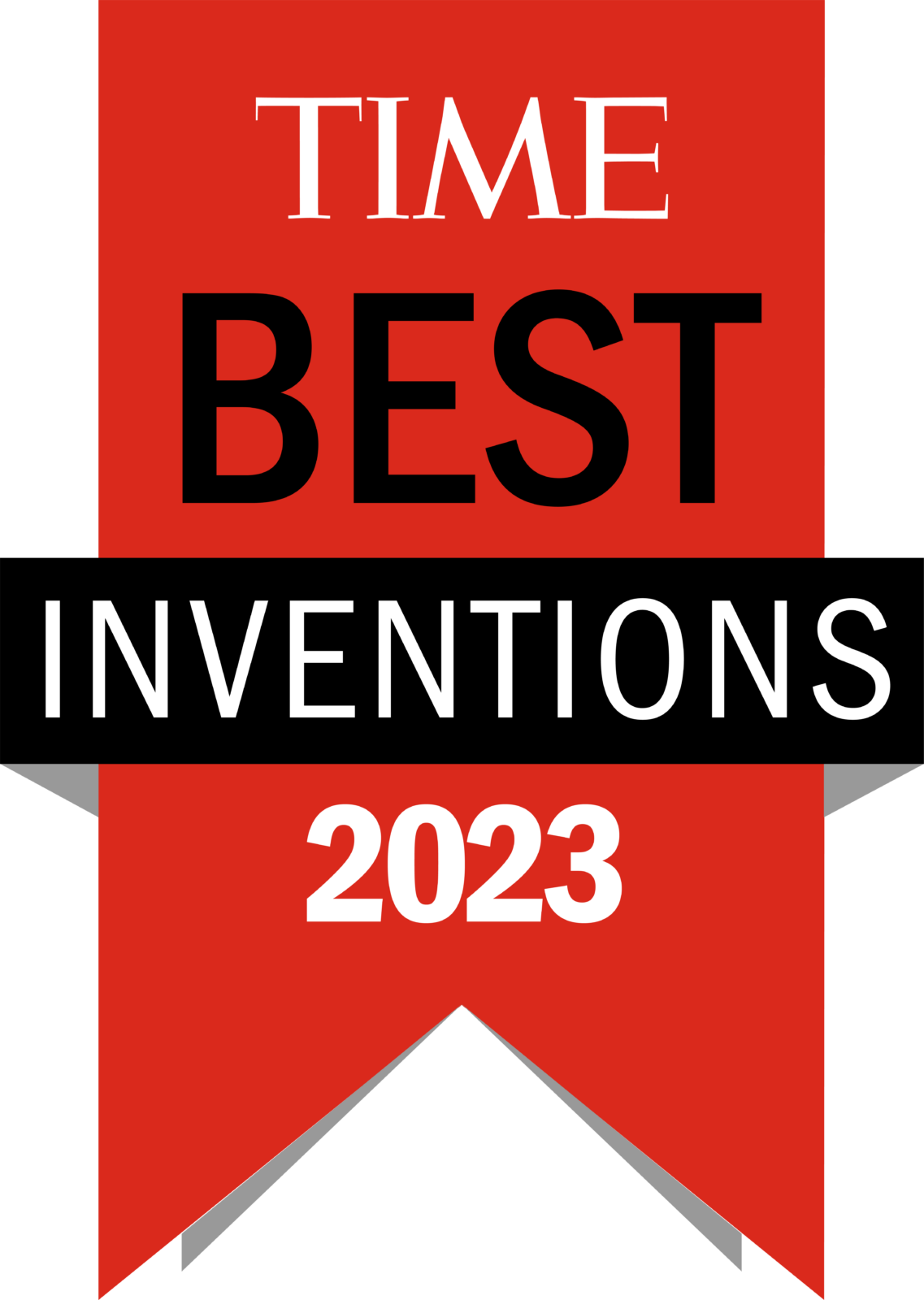 Kids Clock
Currently In stock
60-NIGHT MONEY BACK GUARANTEE
COMPREHENSIVE 1-YEAR WARRANTY
FREE US SHIPPING
EASY RETURNS
Get to sleep faster when you kick your smartphone out of the bedroom and snuggle up with our awesome music, meditations, and bedtime stories, playable right from the device.
Get the rest you deserve with all the white noise and nature sounds you could dream of, plus a gentle nightlight when you need it.
Wake up refreshed with a two-phase alarm that mimics your body's natural waking process and features refreshingly non-alarming alarm sounds.
• Two-phase alarm that first brings you out of sleep, then lifts you back to consciousness.
• Customizable alarm tone, volume, and day of the week settings.
• High quality white noise machine and nature soundscapes.
• Updatable wellness content, including breathwork, sound baths, and guided meditation.
• Bluetooth speaker to enjoy your own music and other audio content.
• Adjustable nightlight provides a warm glow and scares away monsters.
• Sleep timer and blackout mode for your perfect sleeping environment.

• 6.5" W x 2.75" D x 2.75" H
• 1.8 pounds
• Polycarbonate shell
• Steel top grill
• Lithium ion battery
• USB-C cable and power adapter
• 2.4 GHz WiFi connection required
Build healthy sleep routines for all ages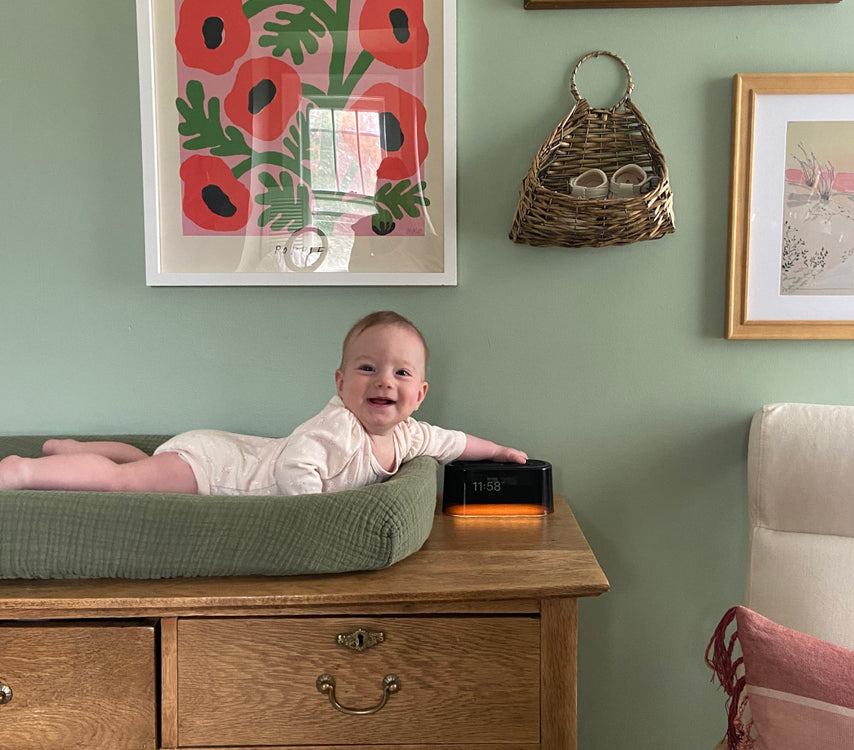 Better nights for everyone
SLEEP THROUGH THE NIGHT
Choose from 100+ free continuous sounds to block out disruptions, like white noises, waves and wind, and gentle lullabies
A LIGHT THAT WON'T WAKE THEM
But bright enough you won't trip during changes or feedings — or those special just-taking-a-peek moments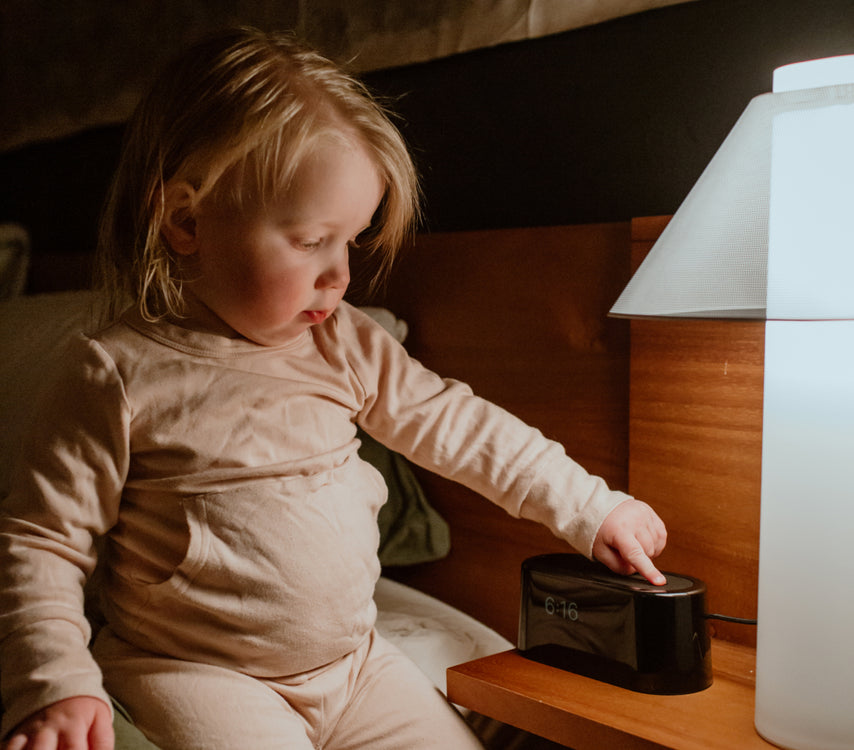 Fuss-free bedtimes and wake-ups
KEEP THEM IN BED
Set an alarm for when your little one's allowed to get up and out of bed.
CUE WIND-DOWNS
Mellow music is Loftie's way of saying "it's bedtime!" so parents don't have to.
BETTER BEDTIME STORIES
Browse our ever-growing library of "Story Starters" and personalize them with your kids' favorite people, places, and things. An audio story will magically appear on your Loftie (and in your app).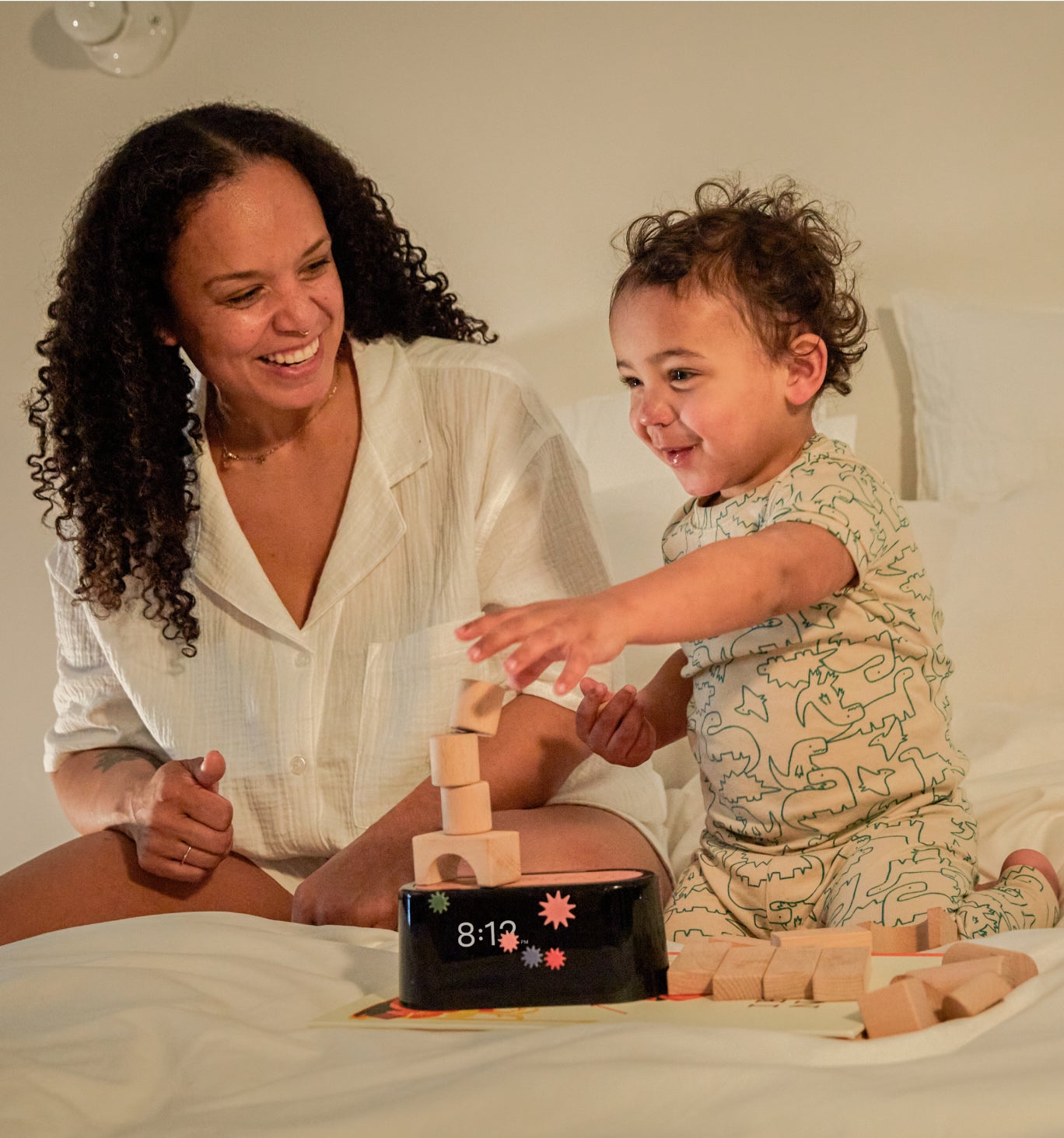 The classic Loftie Clock, now with kid-friendly features
Why mess with a good thing? Thanks to our frequent updates, you can turn any award-winning Loftie Clock into a dream machine for littles of all ages and stages.
Just access the features we develop for the littlest sleepers, like routine-building sound and light cues, whimsical bedtime stories, or classical lullabies.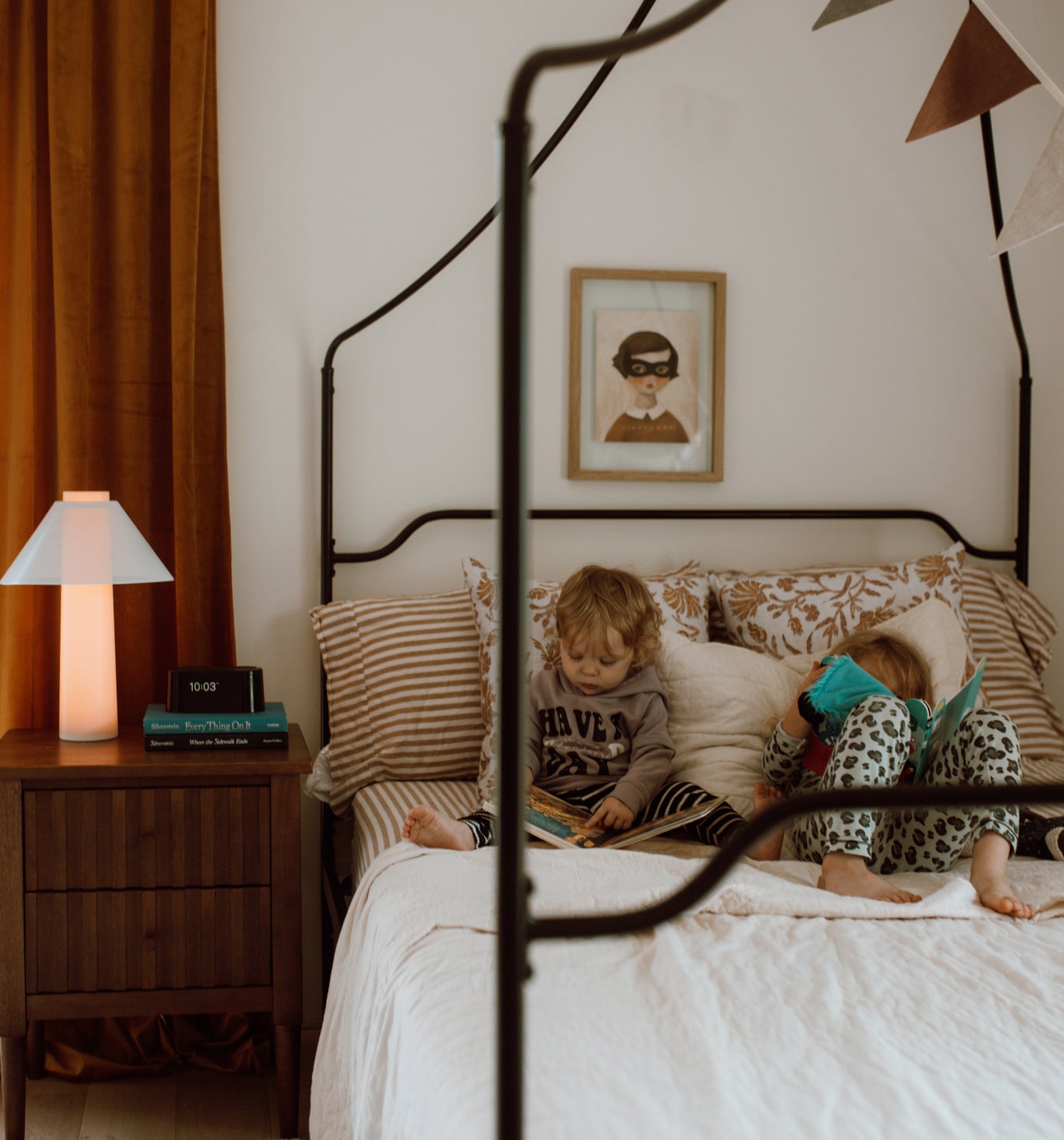 🪄 Magic personalized stories
Turn any Loftie bedtime story into a completely personalized tale, starring them and their favorite people, animals, places, and more.
Browse our ever-growing library of Story Starters for all ages, like whimsical fairytales, animal adventures, heroic tales, and empowering lessons.
Ignite any imagination with Loftie+. Get a free month .
Loftie Clock vs. Hatch
Screen-free playtime mode
Pre-loaded with stories, music and more, it's the perfect audio "timer" for playtimes. Just cue up your kids' favorite tracks.
Loftie+ is a screen-free audio platform with truly no limit to how much you can do. Every audio track is personalized, from stories to audio activities and more
Here's what parents had to say
81%

said bedtime stories help not only their children fall asleep, but parents themselves — Sleepopolis

3 nights

How fast parents saw improvement in their kids' sleep after starting a routine — Infant Behavioral Development

82%

said routines and sleep training led to clinically-significants improvement in sleep - American Academy of Sleep Medicine
Loftie Clock comes with over 50 color noises, nature sounds, spoken word, and music tracks. New content is regularly added to the ever expanding library.  
Yes! Your purchase of Loftie Clock gives you permanent access to all of Loftie's existing audio content and any new content released in the future. 
Loftie is great for any age. Lull your newborn with white noise, listen to Phoebe's stories with your toddler, teach your teen about mindfulness with our guided meditations.  
Loftie Clock requires a 2.4ghz wifi connection to operate. It has a built-in real time clock that will keep the correct time if there is a wifi-outage, but we recommend keeping Loftie Clock connected at all times.